Top 3 Email Service Providers for Start-ups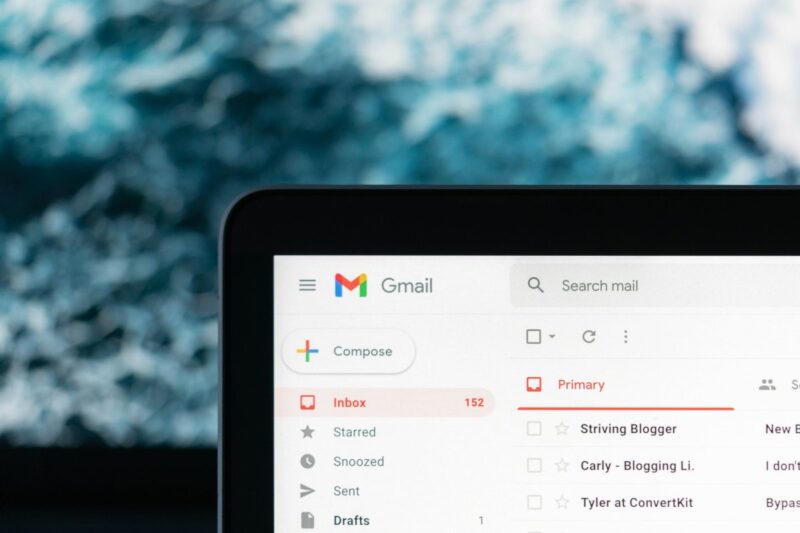 Irrespective of the industry you are in, you can use email marketing to build a stronger brand presence. Email marketing is especially important for start-ups as it allows them to cultivate a personal relationship with their customers, which in turn increases their sales. In addition to that, start-ups can also increase their profitability as email marketing has an ROI of 3600%. But navigating through the various complexities of email campaigns can be frustrating for the new players. This is where an email service provider comes into play.
What are email service providers?
Email Service Providers or ESPs are software companies that help you create a subscribers list and run email campaigns. With their software, it becomes easy to create and maintain the hygiene of your email lists. At the very least, an email service provider should be able to create an email list and send emails. Moreover, all the email service providers actively try to prevent your emails from ending in the spam folders.
What are some of the essential features that an email service provider should have?
Ideally, an email service provider should make it simpler for you to create highly engaging emails with a high conversion rate. These email service providers should also provide a drag-and-drop email editor for the easy creation of email templates. Of course, they will also get you access to the codes of these templates to ensure that they are complying with all the rules and regulations. Mostly, email service providers will give you access to these features in their free or the most basic package.
As you subscribe to the more expensive packages, you'll start getting more advanced features. To start, you can do website tracking to get additional data about your subscribers. Then, you can funnel that data through various filters to create different segments based on your customer's likes and dislikes. You can use segmentation tactics to send highly personalized emails.
Apart from that, you also get access to the feature to insert dynamic content in your emails to make them more engaging. Automation tools will also be available to you. The more advanced packages will also let you extensively test your campaigns and automate them. You can even conduct A/B testing of various email content and subject lines. Finally, you can also create lead capture forms.
What are the top 3 ESPs for start-ups?
Mailchimp
Mailchimp is an email service provider that is used by beginners and experts alike. This is because they provide a free version and then gradually offer you the advanced variants as your contact list starts to grow. In their free package, they offer all the basic features along with a massive library of free Mailchimp HTML templates. The price range of the paid version depends on the total number of subscribers in your email list.
What are some of the best features of MailChimp?
Mailchimp offers a simple drag-and-drop editor which you can use to easily create multiple templates. However, if you want to laze around, you can select an appropriate template from the Mailchimp HTML template library.
If you are an email marketing expert, you get the ability to create more complex custom-coded HTML email templates.
Mailchimp has a built-in image editor that allows you to easily create appealing email templates.
Saving the best for last, Mailchimp supports 200+ integrations with various social media channels and other applications like Magento and Shopify.
Constant Contact
To compete with other email service providers in the market, Constant Contact also offers an easy-to-use email builder. The user gets access to thousands of ready-to-use email templates as well. Unlike its competitors, Constant Contact does not have a free version. However, it does offer a 30 day free trial period for its customers. You can use this period to select the plan most suitable for you.
What are some of the best features of Constant Contact?
You can easily create mobile-optimized emails with their template editor.
It offers not only a free template library but also an image library. You can find multiple stock photos here to make your emails stand out from the rest.
All the essential tracking and reporting tools are also present to track the performance of your campaign.
The more expensive packages come with advanced features like email automation, survey polls, and drip campaigns.
Sendinblue
Sendinblue is another email service provider that is used by businesses worldwide. It has one of the most intuitive drag-and-drop template editors. The simplicity of the editors allows even novice marketers to create stunning emails. As per the norm, the paid versions have more advanced features like automated workflows, the ability to create transactional emails, and importing contacts.
What are some of the best features of Sendinblue?
The drag-and-drop template editor can also be accessed through a mobile browser. It might not be convenient to use regularly, but it is a feature nevertheless.
For the expert email marketers, Sendinblue ensures that they have all the necessary tools at their fingertips to create code-heavy custom HTML email templates.
For your business needs and campaigns, you get access to custom automation rules.
Segmentation features and hyper-personalization options are also available, just like any other email service provider.
Sendinblue also has a free plan for those just starting with email marketing.
Conclusion
To get the best results from your email marketing efforts, you need to ensure that you are selecting the appropriate service provider. Since most of the ESPs are providing free
versions or free trial, you can use these features to figure out which platform suits you best.
Author: Kevin George is the head of marketing at Email Uplers, that specializes in crafting Professional Email Templates, PSD to Email conversion, and Mailchimp Templates. Kevin loves gadgets, bikes & jazz, and he breathes email marketing. He enjoys sharing his insights and thoughts on email marketing best practices on email marketing blog.
---
The Insidexpress is now on Telegram and Google News. Join us on Telegram and Google News, and stay updated.