Food Delivery Apps: Customer Acquisition Strategies
For decades, restaurants and fast-food establishments have been bringing meals to our doorsteps. However, a completely new vertical has recently disrupted the food and dining industry. Our favourite eateries are now at our fingertips, thanks to the food-tech revolution.
The meal delivery market in the United States is currently valued at over $30 billion, with internet delivery accounting for over $4 billion in sales. It is driven by convenience and rapid pleasure. Over 40% of those orders are placed using mobile apps, a ratio that will only increase as the number of on-the-go consumers who use their smartphones grows.
Also, if you're interested in learning about digital marketing you can join the best Online Digital Marketing Course available on the internet today!
To stay ahead of the competition and get a piece of this rising pie as a mobile marketer, you'll need an app awareness and user acquisition strategy in place.
App Awareness Tips to Put Success at Your Fingertips
To increase traffic and app downloads, make these recommendations the cornerstone of your user acquisition approach.
Know who you're trying to reach.
Perform a thorough analysis of your target audience, competitors, market realities, and trends before diving headfirst into the food tech world. This process will enable you to strengthen your core unique selling proposition (USP) and create a more successful recipe.
Do you want to be a platform for restaurant discovery or an aggregator? Do you want to make your meals in-house or hire someone to handle the last-mile delivery?
Answer these essential concerns with rigorous study and a complete market understanding. If you don't want to be lost in the crowd, you will have to be a well-known brand with a distinct and long-term competitive edge.
Make sure you do your keyword research correctly.
You'll be able to discover the top search terms you should include in your app store listing after you understand your target audience.
High traffic keywords like "food," "delivery," "restaurants," "quick food," "salads," and others may be vital to target depending on the type of food tech app you have.
Assist your brand in standing out.
Because it's easy to get lost in such a large market, it's critical to develop a distinctive name and a unique logo.
Be inventive or eccentric. The goal is to generate a solid first impression on a potential user and stick out as much as possible. Come up with a brief name if possible.
You could also include a short tagline that provides food delivery-related keywords that your target audience is most likely to look up.
For example, Postmates, a US-based on-demand delivery service, does an excellent job of using commonly searched and relevant keywords such as "food," "delivery," "order," and "eats."
A captivating app description will catch people's attention.
Getting users to visit your app store website is only half of the battle. To entice consumers to try out your app, you'll need an excellent app description.
Examples of some following pointers to highlight your app's description:
Discuss simple additions like searching by restaurant or cuisine type, making in-app bookings, and so on.
App benefits: Highlight the advantages that your app will provide to customers, such as cashback on specific orders, assured delivery times, and so on.
Version and updates for the app: Include information about the most recent app version, such as the date of the most recent update, past bug fixes, and new feature releases.
Apps that are actively improved and updated are more likely to be downloaded.
Give potential consumers a sneak peek at your app's UI and functionality through screenshots, videos, or GIFs. As an eye-catching visual, images should complement your app store page text.
DoorDash, for example, uses a carousel structure that includes photos from the actual app to highlight the simplicity of ordering meals from neighbouring eateries.
To attract consumers to touch that "download" button, keep your app description content concise and focused on the value you give.
Showcase favourable feedback and ratings.
Potential users are more inclined to download and test your app if it has high ratings and positive reviews.
This feedback may appear to be a direct association. Still, the only way to get high ratings and positive reviews are with a solid product with a beautiful user experience.
In the case of DoorDash, the app's high average app rating of 4.8 provides further incentive for users to download it.
Language adaptation
If your food tech app is offered in markets where English isn't the first language, you'll need to change the language on your app store page. It's critical to develop a personal relationship with potential customers immediately away.
Leading food discovery and delivery platforms like Yelp! and Zomato have honed their competitive edge in areas like Indonesia by localizing their language to fit regional tastes and preferences.
This adoption helps you acquire more users and enables you to keep them engaged.
Encourage people to download your app from the web.
Make no mistake: establish a presence on the web and mobile. You can't afford to overlook people who use the internet to find and order food.
A simple "Download Our App" button on your home page that redirects to your app store page can encourage this target-ready user base to install your app.
You could even provide a first-order discount or a free delivery promo code to encourage app downloads.
Invest in indexing for apps.
Only 40% of users look for apps in the app store, which means that 60% of users look for food delivery on their desktop or mobile web browsers.
That's why app indexing is crucial for app discovery and user acquisition.
"App Indexing" allows Google to index apps in the same way it indexes websites.
Deep links to your Android or iOS app display in Google Search results, allowing customers to instantly access your native mobile experience and land on the exact content they're looking for."
This process improves app discoverability and assists you in re-engaging existing users by guiding them to the app on their smartphone.
Make the most of your existing email list.
Create a drip campaign that incorporates a download incentive.
This campaign will let customers interact with your app and learn about new product features, perks, and deals. Customers who have only visited your website should be directed to your app.
Where Do We Go From Here?
Nothing is built in a day. Neither is the success of a mobile app.
This entire process is time-consuming and gradual. It is critical to be patient as well as plan ahead.
The food technology industry is an aggressive business. The first three pillars of success are increasing brand awareness, building top-of-mind recall, and recruiting new customers to be nurtured along the conversion funnel.
Your food tech app now has several essential techniques for increasing user awareness and acquisition. However, how will you know if they're effective?
During this stage of the app user lifecycle, keep track of the above tips to gauge your success and improve.
You can join Digital Scholar's Digital Marketing Course in Chennai to grow your career and achieve your high goals. These courses will help you grow your business or your career in digital marketing. Digital Scholar is India's First Agency based learning institute designed by Sorav Jain to give best quantity training.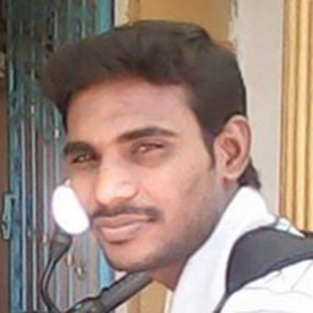 Karthik is a Digital Marketing Head at EchoVme Digital. He heads the development team, SEO team at echoVME, and a trainer at Digital Scholar. He has been working in the development field for over a decade and is the go-to person for any SEO and tech-related queries.
---
The Insidexpress is now on Telegram and Google News. Join us on Telegram and Google News, and stay updated.