Buying Cryptocurrency: What You Need To Know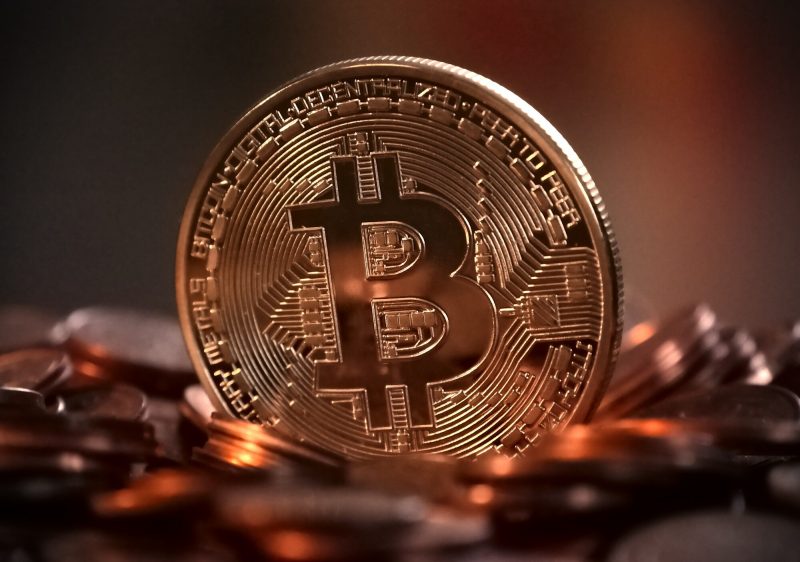 Thinking about investing in crypto?
Lots of people are thinking about the same thing because of its lucrative profits. It's what drives the global cryptocurrency market to grow despite the current health crisis. However, you might feel overwhelmed at first, especially when you have no idea what to do.
In this guide, we'll discuss ways of buying cryptocurrency as an investment. Read on and find out more:
1. Choose a Cryptocurrency Exchange
With a cryptocurrency exchange, you can buy, sell, and hold various cryptocurrencies like Bitcoin. It's better to use exchanges that allow you to withdraw your crypto to your personal online wallet. However, this feature isn't as important if you're trading them all the time.
Many cryptocurrency exchanges exist online. Some allow you to remain anonymous, meaning you need not enter personal information. These are autonomous and decentralized.
However, it's best to stick with popular and reputable exchanges. A simple online search will reveal some of the best ones around. They must have various trading functionalities and offer safety features.
2. Connect Your Exchange to a Payment Method
After choosing an exchange, gather your personal documents. They require your information to verify your identity. Depending on the exchange, these include the following:
Driver's license
Social security number
Employer information
Source of funds
The information depends on your location's laws. In most cases, the process is similar to creating an average brokerage account.
After ensuring your identity, the exchange will allow you to connect your preferred payment method. Most can connect your bank account or your debit/credit card.
However, it's not advisable to use credit cards because of cryptocurrency's volatile nature.
Cryptocurrencies are legal in the United States. Regardless, some banks oppose the idea. They could question and stop you from depositing money from crypto exchanges.
To ensure a smooth transaction, ask if your bank allows your exchange. Take note, exchanges charge transaction fees. It's either a flat rate or a percentage of the currency's amount.
3. Put an Order
After the steps above, you can now start buying Bitcoin and other cryptocurrencies. Their growth to the mainstream also grew their liquidity and features. It's more legitimate now, making it attractive to bigger financial companies.
Nowadays, cryptocurrencies have near-identical features to stock brokerages. Exchanges offer various order types and investment methods. They offer market and limit orders while some feature stop-loss orders.
Aside from various order types, exchanges allow you to set up recurring investments. It allows you to dollar cost average into your preferences. For example, you can set recurring purchases at certain intervals.
4. Get a Safe Storage
Cryptocurrency wallets allow you to store Bitcoin and other digital assets. It ensures you have exclusive control over your funds through a private key. It also eliminates the risk of hacking and losing money.
Some wallets offer more features. For example, some only store Bitcoin while others allow you to put various cryptocurrencies. Regardless, they come in two variants:
Hot Wallets
These wallets use an internet connection. It allows you to access it on any device. However, this convenience trades security because it's connected to the World Wide Web. These wallets put private keys on your devices, making them at risk of hacking.
Think of hot wallets like a checking account. Only hold cryptocurrencies you're willing to spend on this type of wallet.
Cold Wallets
These wallets don't connect to the internet. It's what makes them less likely to get compromised. The industry also calls them offline or hardware wallets.
The most secure offline cryptocurrency storage method is through paper wallets. Certain websites generate both public and private keys. You can print them on a piece of paper.
It means you can access your cryptocurrency if you have that paper. Most people laminate and store them in safety boxes. These are the best for long-term investments since you can't sell or trade cryptocurrencies rapidly.
Alternative Ways of Buying Crypto
Exchanges are the most popular way of buying cryptocurrencies, it isn't the only way. Below are some of the best alternative methods:
Bitcoin ATMs
This method is an offline counterpart of a cryptocurrency exchange. You can put cash into the machine to buy crypto. It transfers the funds to your secure digital wallet.
Cryptocurrency ATMs became more popular recently. If you want to get started instantly, use the link to learn more.
P2P Exchanges
Peer-to-peer exchange services allow you to trade directly with other users. After making an account, you can post buy or sell requests for cryptocurrencies. It includes your price and payment methods.
You can also browse through the listings to find good trade partners. It doesn't offer the same anonymity because it isn't a decentralized exchange. However, it enables you to look around and find the best deals.
Also, the most reputable exchanges have rating systems. With that, you can evaluate your trade partner's reputation.
How to Sell Cryptocurrencies
Selling your crypto is easy since the same platforms allow you to do it. Exchanges and peer-to-peer platforms have features to make selling Bitcoin and other cryptos easier. The process is similar to buying, meaning it's not a big leap in the learning curve.
For example, some platforms allow you to click a button to specify an order type to finish the sale. The offering price for your crypto depends on the current market composition and demand. Take note, exchanges charge fees on your sale as transaction fees.
Another fact to remember is that exchanges have withdrawal limits. It applies to both daily and monthly basis. If you sold a large amount of crypto, it's unlikely to be available all at once.
However, the amount of cryptocurrency you can sell has no limits. It's an especially useful feature if you want to sell Bitcoin at its current price.
Start Buying Cryptocurrency Today
These are some of the best methods of buying cryptocurrency. Use them if you want a reputable way of investing in cryptocurrencies like Bitcoin and others.
Did this guide teach you how to buy cryptocurrency? Try out our other guides and learn more.
---
The Insidexpress is now on Telegram and Google News. Join us on Telegram and Google News, and stay updated.