What Does A Blockchain Developer Do?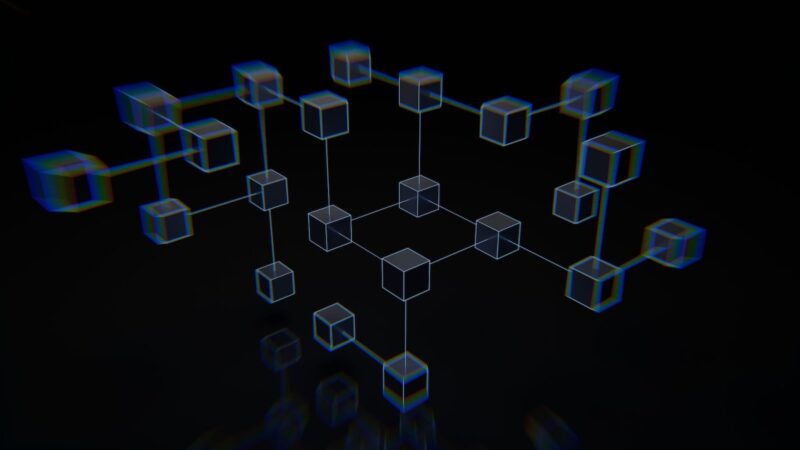 The rapidly increasing value of Bitcoin and the windfall profits of early investors first drove the excitement around the underlying technology, the Blockchain. It is a proven, leading disruptor in the start-up and corporate landscape, especially in businesses leveraging rapid experimentation and growth for a competitive edge and digital transformation.
Blockchain skills have emerged as one of the most sought-after technology skills lately, with the demand increasing across industries like banking and finance, healthcare, cryptocurrencies, ICOs, government departments, and more every day.
With the level of Blockchain adoption increasing and expanding across verticals, the curiosity and study of Blockchain technology have given rise to many certifications within Blockchain. But how do you know which certification to pursue or what skills to develop for specific Blockchain job roles, such as the Blockchain Developer?
Well, this article does just that. It educates you about the future scope of the Blockchain industry, the various Blockchain job roles available in the market, and to begin with, what a Blockchain Developer does.  So read on to know how to become a blockchain developer and carve a future in cutting-edge technology.
Future of the Blockchain Industry
Today, the boundaries of technology disruptors are being pushed with Blockchain technology. Riding the innovation are leading IT companies, financial firms, government organizations, and large enterprises looking at a fundamental change in the legacy technology infrastructure. What's more, even traditional land departments that used to be the playground of the land mafia are adopting Blockchain with digitized land parcels, authenticating land owners and documenting land records.
Enterprises are implementing Blockchain technology across applications that demand high security and irrevocability. New uses are constantly entering the market, paving the way for more aggressive usage of Blockchain technology.
According to Grand View Research, the global Blockchain technology market is expected to grow at a CAGR of 85.9% from 2022 to 2030 to reach USD 1,431.54 billion by 2030!
Leading the way is the legalization of cryptocurrency in many countries. And backed by massive funding, this has created new opportunities for market players to embed Blockchain for a competitive edge.
The recognition of cryptocurrency as a payment option by companies such as PayPal and UNICEF and corporate efforts to integrate AI capabilities are driving the steep market growth. Emerging financial technologies based on the Blockchain like the Defi are providing secure and speedy transactions, Initial Coin Offerings (ICOs), and unambiguous ownership, further driving the demand for Blockchain applications in financial services. The technology is widely adopted in this vertical owing to the rise in cryptocurrencies, high compatibility with the industry ecosystem, rapid transactions, Initial ICOs, and reduced total cost of ownership.
As Blockchain powers transformative change across several industries, the future of the technology is tremendous, making it a great career option for IT professionals who like to experiment.
Career Options in Blockchain
The variety of applications using Blockchain technology, from global payments to music sharing and land parcel digitization, has created numerous opportunities for Blockchain professionals.
With the industry-wide application, Blockchain expertise has emerged as a significant career opportunity for professionals with programming and developing backgrounds and an interest in innovation.
You may wonder what the next step is if you are interested in getting in on this exciting innovation on the ground floor. Fortunately, Simplilearn offers Blockchain Certification Training Courses to cater to your needs.  
Here are some of the broad career options in the Blockchain market:
Blockchain Engineer
Creates applications tailored to the company's needs and adopts new technologies and concepts that ensure the security and immutable elements of Blockchain technology.
Blockchain Developer
Develops and optimizes Blockchain protocols, designs the architecture, and builds Smart Contracts and web apps.
Blockchain Consultant
One of the most lucrative jobs in the Blockchain space, the Consultant develops and executes strategies for the Blockchain transformation of a company, identifying the needs and challenges of organizations and managing the risks.
Blockchain Legal Consultant
Adoption and validation of Smart Contracts, managing identity, and maintaining security protocols for global clients call for regulatory compliance, a role fulfilled by Blockchain Legal Consultants.
Crypto Community Managers
Each project has a corresponding community monitored by Community Managers. They also maintain the platforms used for Blockchain projects.
What does a Blockchain Developer Do?
A Blockchain Developer is a programmer or software developer who understands the underpinning architecture, uses codes and cryptography, and implements Smart Contracts. The Blockchain Developer programs, develops, and tests software and computer systems to preserve the security protocols and implement a secure Blockchain-based network
Blockchain Developers may be either of the following two job roles:
Core Blockchain Developer develops and manages the Blockchain architecture, creates protocols, develops the security structure, and administers the Blockchain network.
Blockchain Software Developer builds applications onto Blockchain platforms, develops both frontend and backend, designs the app, and maintains it.
Blockchain developers enable secure digital transactions by creating systems to record and store Blockchain data in a way that prevents changes or hacks. They design secure Blockchain architectures, develop application features and interfaces, and maintain client and server-side applications.
The Blockchain Developers ensure that all digital transactions are secure and irreversible by storing Blockchain data in a manner that prevents any changes to the data and averts hacking. Job responsibilities include analyzing the Blockchain needs of the company or use case, designing customized Blockchain technologies, developing application features and interfaces to suit the needs, and maintaining client and server-side applications for secure, speedy, and efficient digital transactions.
The role of the Blockchain developer is to create novel solutions for business challenges, such as solutions for command and control and high integrity.
Additionally, the Responsibilities of a Blockchain Developer include:
Collaborating to lay the blueprint of Blockchain functionalities
Writing codes to build application features and interfaces
Applying cryptography to secure digital transaction data against cyber attacks
Creating Blockchain protocol designs
Creating a network design for data centralization and decentralization
Ensuring that the backend development adheres to Blockchain protocols
Creating designs customized to client specifications
Creating innovative solutions to address business challenges and implementing solutions for control and integrity
Developing and monitoring smart contracts
Undertaking the analysis, testing, and computer software debugging for product hardware or service lines
Designing the software and ensuring architecture integration with a variety of platforms and languages
Documenting the Blockchain development processes and maintaining regulatory compliance
Integrating secure, digital payments
Now that you are familiar with the roles and responsibilities of a Blockchain Developer, you must certify in Blockchain technology and stay up-to-date to ace a lucrative job in a highly dynamic ecosystem. You can learn Blockchain with a certification from any reputed institute and learn the skills for a career path in Blockchain development.
Takeaway
Today, with innovations in companies like Brave, business models are being redefined to integrate secure and inimitable Blockchain technology. And as a computer professional, you may want to be part of the Blockchain revolution spreading across industries and myriad applications by upskilling to be a Blockchain Developer.
---
The Insidexpress is now on Telegram and Google News. Join us on Telegram and Google News, and stay updated.