How Machine Learning Can Improve Your Google Ads Implementation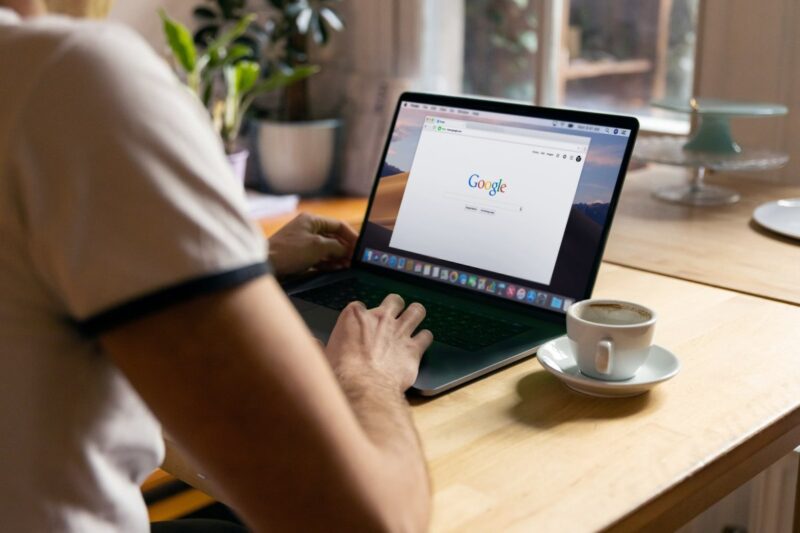 Introduction
Google ads are a form of paid advertising on the web. Google ads are a form of paid advertising that helps businesses to get their products or services in front of potential customers. Google ads can be created by anyone with a Google Ads Malaysia account, and they can be targeted to specific groups of people based on many different factors such as location, demographics, and interests.
Google Adwords are one of the most efficient ways to reach your target market. They help you reach out to those who have already shown interest in your product or service.
Google ads can be used for a number of things, such as:
Showing potential customers your website and products
Promoting specific products on your site
Generating traffic to your site
Driving leads to a specific landing page
Increasing conversions on your site
Boosting sales
But how do Google Ads do that you asked?
Read through this article to know how machine learning improve your google ads implementation for your brand business
How Machine Learning Can Improve Your Google Ads Implementation
Creating a successful Google ads campaign requires some preparation. First, you must decide on your campaign goal. This will determine the kind of audience to target and the mode of collecting bid money. Also, you must know the specific information required for each campaign type. For example, a search campaign is aimed at generating leads. It can be created for multiple networks and can be targeted for a particular audience or language. You can also choose to use a negative keyword to target your audience.
Machine learning
Before you get started with machine learning in Google Ads implementation, you must know exactly how it works. Google uses a sophisticated data algorithm to determine how to bid on ads. It analyzes each user's behavior online and builds a profile. Then, it uses that information to improve future bids. This is just the beginning of the learning phase. Here are some ways that machine learning can be used to improve your AdWords campaign.
The first example is the use of YouTube as an advertising platform. YouTube is now much more than a place for funny videos. Today, it has become one of the most powerful platforms for purchase decisions. Just like every millennial searches for cooking tips on YouTube before buying groceries, every car buyer watches a YouTube video review before making a purchase. To take advantage of this, you have to grab people's attention at the right time and in the right context. By implementing machine learning into your Google Ads implementation, you can take advantage of a new feature called Maximize Lift bidding. This technology allows you to choose an ad objective based on your target audience's behavior.
SMART goals
To set up SMART goals for Google Ads implementation, you must have at least 500 Analytics sessions in the past 30 days. You can use the Smart Goals rating system if you want to track how many people visited your website in a month. The process is fairly straightforward, but there are some requirements you must meet first. Google must have permission to access your Google Analytics data and your AdWords account must be linked. Then, you'll need to log into Google Analytics and select the "Data Sharing" setting.
Smart Goals measure conversions. They can help you determine which 5% of visitors convert into customers. They can also be extended to traffic from websites outside of AdWords. This can help you determine how to optimize your campaigns and set a cost per conversion target for the ads you use. For example, if you have a website that converts to leads and customers, implementing Smart Goals like OKRs could help you increase your conversion rate. 
Choosing a campaign goal
First, you need to decide on a campaign goal. Google's AdWords offers a variety of options to meet your advertising goals. You can choose to use a custom conversion goal or set a single conversion action as your campaign goal. Choosing a campaign goal based on your goals will
help you choose which features to include and which to exclude. In addition, you'll need to decide how to measure the performance of your campaign.
The best way to set a campaign goal for Google Ads implementation is to figure out what your ideal customer behavior is. Aside from that, it is also very crucial to look for trusted google ads agency to handle such as digital marketing agency Malaysia to understand the behavior of your potential customers, you should also decide on how much you'd like to spend to acquire each customer. According to Mike Visconti and Alessandro D'Andrea, these are good guidelines when setting campaign goals for your Google Ads implementation.
Choosing a negative keyword
One way to come up with a negative keyword is by manually searching for related keywords. After you enter ten keywords, look for any competition. Organic listings can also reveal unrelated results, which you can consider when choosing a negative keyword for Google ads. In this way, you'll have a wider scope of keywords to use and increase the chances of success. However, it's essential to remember that using negative keywords in your ads will have a negative impact on
your overall advertising strategy.
You can create a negative keyword list for multiple clients within the same vertical. To create a negative keyword list, click the tool icon at the top of Google's UI and click the Shared Library tab. Once you have created a negative keyword list, name it based on what you want to avoid. Be sure to ensure the match type accuracy. Otherwise, your negative keywords won't show up when potential customers type in that phrase.
---
The Insidexpress is now on Telegram and Google News. Join us on Telegram and Google News, and stay updated.