Are kratom merchant accounts high risk? Find out.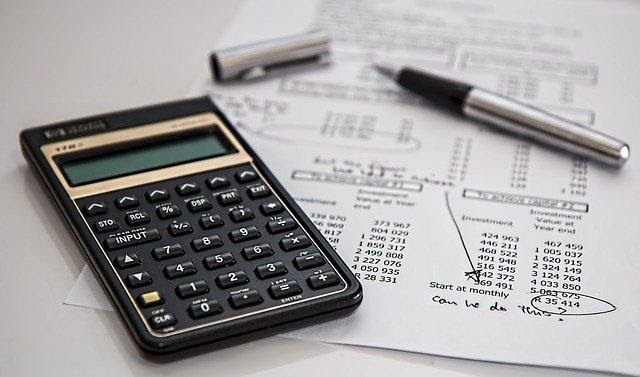 Even though the kratom market is beginning to explode, businesses and companies still face additional challenges. You'll require high-risk payment solutions if you want to open a kratom merchant account. Moreover, it's critical to understand the basics of a kratom store owner regarding high-risk merchant accounts and kratom payment processing.
What is the highest risk of the product-selling business?
Consider the procedure of selling kratom capsules as an example. Since kratom is a complex product to sell, this is a perfect example. Kratom works as a herbal medicine in Southeast Asia, and its favorable properties have made it famous worldwide. Different kratom strains produce different effects on their users, the most prevalent of which are healing and wellness improvements. 
Even though most customers indicate that this herbal medicine has positive side effects, there is still some debate. Specifically, there aren't enough clinical trials on kratom strains to prove that this plant is nothing but healthy. As a result, the laws and regulations governing it are constantly changing. These legal and regulatory changes demonstrate that there is a risk associated with the same plant. That's why people who wish to grow and sell kratom have difficulty finding a kratom business account through a payment processor. All of this is true for any high-risk product.
Now, let's delve deeper into what a merchant account is.
What's a Kratom business account?
As previously said, every company in the product-selling industry needs a merchant account. This account intends to process high-risk credit cards, receive payments from customers, and safely keep the funds until they get transferred to your primary account. These merchant accounts are designed for businesses that conduct most of their sales online and accept all payments for what they sell (in the above case, kratom strains). A merchant account is required for most firms that sell their products online.
When you have a merchant account in the sales business, you may be sure that high-risk payments are processed first. Moreover, without such an account, no company would accept digital payments and would lose consumers. As a result, every business owner demands to have a merchant account. Many banks and payment processors refuse to cooperate with specific companies because some items are still new to many world regions. There is insufficient proof to justify their rush to market.
What is "high-risk" processing?
Businesses that are considered high-risk for a processor to underwrite are referred to as high-risk credit card processing. Age-restricted purchases, severely regulated commodities, sectors with higher-than-normal chargeback rates, and other factors could all pose a threat.
Like marijuana and CBD, Kratom is regarded as a "high-risk" sector, owing to its murky legal position. The US Food and Drug Administration has also taken action against kratom imports, confiscating or destroying the product in some situations.
While it's a good practice to make sure a product is available before charging for it, there are some instances where firms charge when an order is placed but subsequently are unable to fulfill it. Chargebacks may arise as a result of this. Chargebacks that are more than usual are another reason why sectors may be considered high-risk.
For these numerous circumstances, you'll need to choose a high-risk processor that specialises in Kratom.
Why Is Kratom Such A High-Risk Industry?
Kratom's high-risk status is also due to higher chargeback rates than the industry's allowable rates. Remember that you must have a very open and straightforward return policy to avoid a chargeback from your clients. If you receive many chargebacks, your merchant account may get terminated, and you may also get barred from obtaining another account with other payment processors.
If your consumer is unhappy, refunding them is the best strategy you can use to ensure that your kratom business account is not compromised. It's all part of the expense of running a business in the kratom business account market. These types of sales will cost you money, but as long as your firm can justify the expense, it's worth it. Due to the multiple challenges concerning Kratom, there are also worries in the United States Congress regarding its sale. Kratom contains a few natural ingredients that make it potentially a banned narcotic, and that those who consume it could overdose is a more significant issue for payment processors.
Surprisingly, the vast majority of Kratom users have nothing but good things to say about the substance. Some people with arthritis, anxiety, depression, and some types of pain swear it's the only natural medicine that has helped them significantly with their problems.
The kratom industry may do more scientific trials to safely bring this medicinal product to market and maintain control, similar to how the medical marijuana industry is being managed. On the other hand, these types of hurdles will almost certainly make Kratom more expensive to grow and sell on the open market.
Benefits of the high-risk merchant account
Customer convenience
Your merchant account has the potential to improve your clients' pleasure. As a result, they will return to make more purchases because it gives them the freedom to buy what they want. They can make these payments with their debit cards, credit cards, or even mobile payments. Many of these clients may be pleased with their shopping experience, making it simple for them to purchase the services or products they require from your company.
Accepting multiple forms of payment
Another significant advantage of getting a merchant account is that your firm will accept multiple currencies. It means you'll be able to serve a large number of customers all around the world. In other words, these customers can pay in their currency for your goods and services. It might considerably improve the payment procedure for your overseas clients. The truth is that when making payments is simple. Many clients will return to purchase your items or services.
Takeaway
Startups or businesses with a low monthly processing volume are unlikely approved by a high-risk credit card processing operator. Any kratom-selling startup is considered a high-risk venture, and only the most prominent merchants may get regarded as a kratom credit card account. If you've been accepted and set up to accept card payments as a merchant account for the kratom owner, you should exercise caution because such accounts can get terminated at any time.
---
The Insidexpress is now on Telegram and Google News. Join us on Telegram and Google News, and stay updated.