Can Kratom Help With Opioid Withdrawal Symptoms?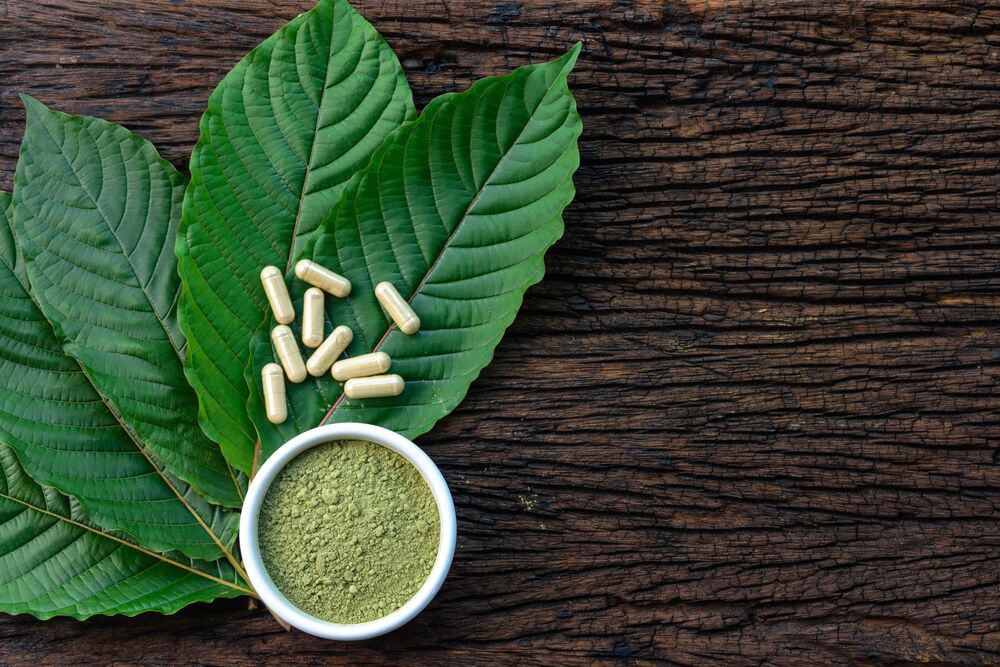 About 16 million people have suffered from opioid addiction.
This has caused deaths due to opioid and synthetic drug overdoses. Withdrawals from opioids can be painful, uncomfortable, and can sometimes be potentially fatal. When people try to quit, they suffer unnecessary pain and complications as a result.
Luckily, Kratom can help aid in the transition away from opioids safely. You may have questions surrounding Kratom and its ability to help people suffering from opioid withdrawal symptoms.
Don't worry, we're here to help! Read on and know about Kratom and whether Kratom for opioid withdrawal is right for you.
What Is Kratom?
Kratom is an herb derived from the Mitragyna Speciosa tree and native to Southeast Asia. Kratom has been studied for its potential to help with opioid withdrawal symptoms. This is due to its ability to produce similar effects to opioids, such as pain relief and enhanced mood.
However, more research is needed to establish its effectiveness for this purpose. Kratom has various alkaloids that can act on the brain's opioid receptors. This interaction is believed to reduce withdrawal symptoms.
Kratom may be useful in suppressing cravings and reducing withdrawal symptoms. Despite the potential promise, Kratom has not been approved by the FDA and is not an approved treatment for opioid withdrawal.
Thus, it is important to consult a doctor, or you can learn about Kratom here and see if it is the best choice for you.
Types of Kratom
Kratom is a plant that has been traditionally used for centuries. This is because of its medical health benefits. This includes its ability to ease withdrawals from opioid addiction.
There are several types of Kratom available. Each has different properties and therapeutic benefits.
Red Vein Kratom
Red vein Kratom is a popular home remedy that is being studied as an alternative withdrawal treatment for opioid withdrawal and management. Red vein Kratom is greatly known to reduce opioid cravings and withdrawal symptoms. It can also improve the quality of life for those detoxing from opioids.
Research is ongoing to confirm the efficacy of red vein Kratom. However, those with hands-on experience report that its effects are similar to those of opioid medications. Red vein Kratom is a practical alternative to synthetic opioid medications.
Green Kratom
Research has found that Green Kratom has unique Mitragynine alkaloids. This can help reduce certain withdrawal symptoms such as anxiety, agitation, and cravings. When taken in low doses, Green Kratom can help to reduce the feelings of depression, anxiety, and restlessness caused by withdrawal.
It can also help with muscle aches, fatigue, and other physical discomfort associated with withdrawal. With Green Kratom, opioid users can reduce the intensity of their withdrawal symptoms.
With its unique blend of alkaloids, Green Kratom may be able to give some relief to those who suffer from opioid withdrawal symptoms.
White Vein Kratom
White vein Kratom has active alkaloids, which have proven to be effective in lessening pain. It is further enhanced by its high concentration of 7-hydroxy mitragynine. This is an alkaloid with strong analgesic properties.
White vein Kratom can also help to reduce psychological symptoms. This includes anxiety and depression. Its calming effects can bring relief to those dealing with psychological distress.
Also, it helps aid withdrawal from opioids. It's important to note that using Kratom for opioid withdrawal should only be done in consultation with a doctor. For it is not approved yet for medical use.
Yellow Kratom
Yellow Kratom is a strain known for having sedative and analgesic properties. It is thought that, when taken in low doses, it can offer relief from the side effects of opioid withdrawal, such as anxiety and insomnia.
To reduce the risk of addiction, users should buy yellow Kratom only from a reputable vendor. Also, users should always adhere to the proper dosage.
Benefits of Kratom to Manage Symptoms of Opioid Withdrawal
Kratom is great for treating withdrawals such as cravings, headaches, body aches, insomnia, nausea, and anxiety. In some cases, Kratom provides a milder level of relief compared to other traditional medications.
It also doesn't carry the same risk of addiction as other opioid-based medications, making it a safer option. Kratom helps to mitigate withdrawal symptoms and can also reduce the severity of the symptoms. Withdrawal symptoms can cause significant distress and discomfort.
However, Kratom helps to reduce the intensity of the symptoms, making the withdrawal process more bearable. Additionally, Kratom can act as a natural antidepressant, which can help to improve mood and increase energy. Lastly, Kratom can help reduce stress, which is essential for managing opioid withdrawal symptoms.
Potential Side Effects of Using Kratom for Opioid Withdrawal
Kratom can cause drowsiness, nausea, constipation, vomiting, and agitation. In extreme cases, Kratom can cause seizures, respiratory depression, and liver damage.
Therefore, it should not be used to replace opioid-based medication management. It should only be used under the guidance of a physician.
Those who opt to use Kratom for opioid withdrawal should have a trusted physician. Doctors can track progress, report any adverse side effects, and tell you when to stop.
When Should You Seek Professional Help for Opioid Withdrawal Symptoms?
Those with severe opioid withdrawal symptoms should seek professional help. This is to ensure they have the best chance of achieving a successful recovery.
Long-term opioid users may need supervised detoxification. Also, medications to manage cravings and reduce withdrawal symptoms. Having psychotherapy to handle the underlying causes of the disorder can help long-term users.
Professional treatment can also provide essential support and guidance. This can help users better understand the risks associated with opioid misuse. These treatment options should be sought if someone is struggling with opioid withdrawal symptoms. Especially if they have tried to manage addictions without success.
Use Kratom for Opioid Withdrawal Symptoms Today
Yes, Kratom can help with opioid withdrawal symptoms. It acts on the central nervous system, which helps reduce opioid cravings, stabilizes mood, and increases energy levels. However, it is important to remember that Kratom is not a regulated medicine, and its effects may vary.
Therefore, it is recommended to consult a qualified healthcare professional before using Kratom. This will ensure the safety of the patient. Start your journey to freedom from opioid dependency by speaking to a healthcare professional today!
Did any of this info help you? If so, feel free to keep reading to learn more.
---
The Insidexpress is now on Telegram and Google News. Join us on Telegram and Google News, and stay updated.