How to Find the Right Foundation for Your Skin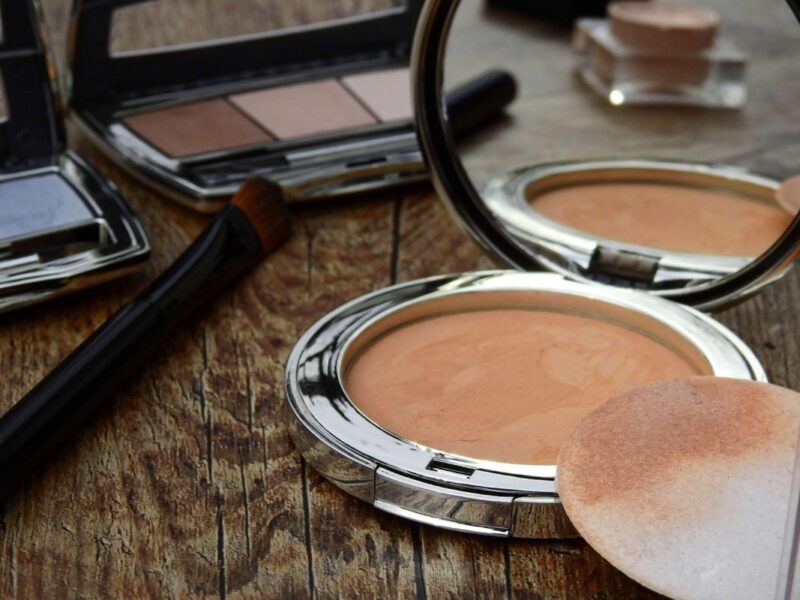 Choosing the perfect shade of foundation can be tricky – there are so many brands to choose from, some offering up to 50 different shades. In fact, it might be one of the most difficult makeup items to buy.
So, in this guide, we will explain everything you need to know about finding the right foundation for your skin. You can also use a foundation shade finder if you are still unsure about which shade to go for. And, remember to test for a foundation in natural light, as it can look drastically different under bright artificial lighting.
1. Find Your Skin's Undertones
Those with a warm complexion will benefit from a foundation with yellow undertones, whereas if you have a cooler complexion, you should look for pink undertones in your foundation.
But how do you know whether you have a warm or a cool complexion?
Those with cool undertones might notice their skin appears rosier, while those with warmer undertones will see golden notes in their skin. It's also possible you have neutral undertones, and in this case, it's best to go with a foundation that lies somewhere in the middle.
2. What Level of Coverage Do You Need?
Once you've determined whether you have warm or cool undertones to your skin, it's time to think about coverage. If you have problems you wish to cover up, such as acne, or are looking for a product that won't need to be touched-up throughout the day, then you'll want to opt for a full coverage foundation.
On the other hand, if you don't like feeling makeup on your face, you'll want to go for something that feels a little less heavy. In this case, opt for a light or medium coverage product.
3. Consider Your Skin Type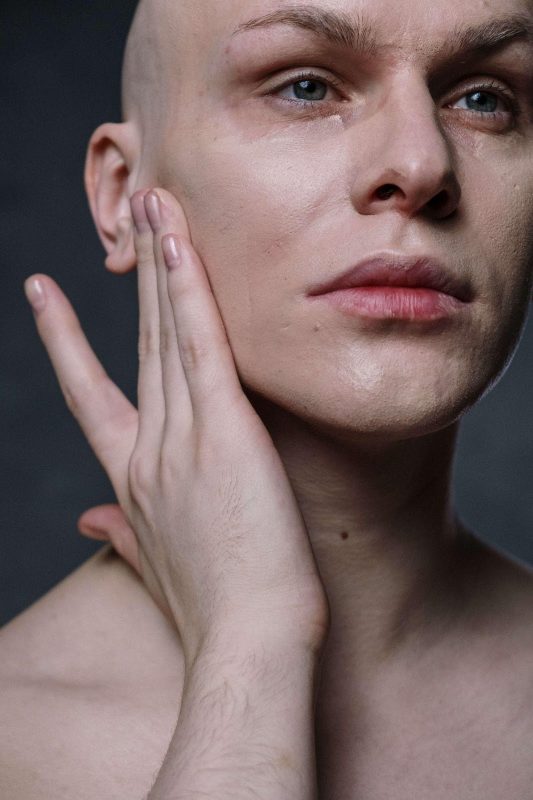 Oily, sensitive, or combination skin – this is what you'll need to consider next. Skin type will help you decide whether you should opt for a matte, satin, or dewy finish foundation. If you have combination or oily skin, you'll find a matte finish works best. Choosing a dewy finish with this skin type might lead to your skin looking oilier.
If you have sensitive skin, look for a foundation enriched with soothing ingredients such as aloe vera. This will help you feel comfortable throughout the day. Matte foundation works best on more mature skin, as it can help conceal wrinkles and imperfections better.
4. Compare Powder & Liquid Foundations
Whether you choose a powder or a liquid foundation is partially down to personal preference for what you think feels better on your skin. However, your skin type and complaints can also affect which type you should go for.
Powder foundation is best for disguising shininess and is usually preferred by those with oily skin. On the other hand, a liquid foundation is best for hydration and can be longer-lasting.
5. Add Concealer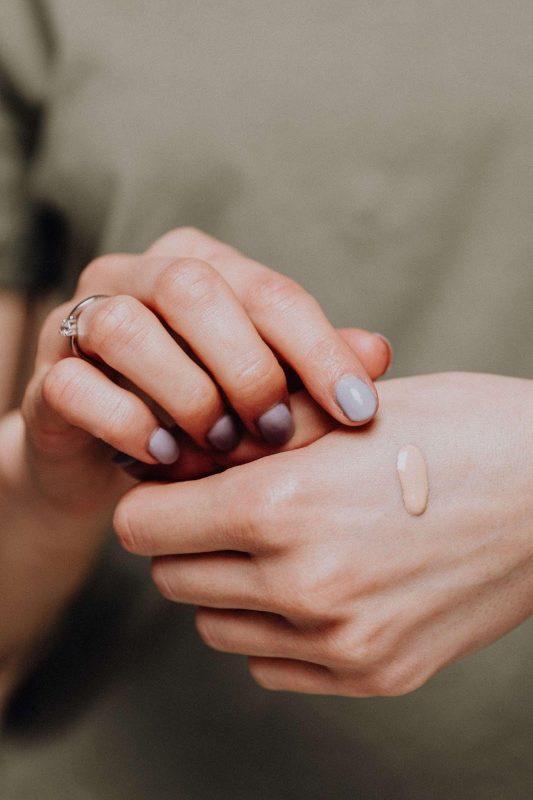 Even if you've found the perfect foundation, you'll probably want to team it with an excellent concealer for a truly flawless face. You should ensure the tone of your concealer will blend seamlessly with your chosen foundation.
But, there are other factors to consider too. For example, what type of concealer are you looking for – a balm, a stick, or perhaps a liquid concealer? Choose one that is suited to your skin type and the kind of problem areas you are looking to cover.
6. Consider the Season
Remember, your skin tone will change throughout the year, warming up in the summer season. Even if you wear SPF on your face, you'll probably notice a subtle change when spending more time outdoors.
For that reason, you should choose the shade that is closest to how your skin looks throughout most of the year. Alternatively, if you get considerably more tanned in the warmer seasons, you might like to consider buying two different shades of foundation.
7. Test a Few Different Shades
No matter how much research you've done, it's impossible to know if you've chosen the right shade without first trying it out. You might want to try a couple of similar hues so you can be sure you've found the perfect match.
There are a few ways you can test foundation. Some brands offer virtual testing. This means you can upload a selfie then virtually 'apply' the products to the photo so you can get an idea of how they will look. So, this is a great way to keep things germ-free.
If you prefer in-store testing, there are a couple of things you should do to get the best results. Check how the foundation looks in different lights and mirrors if you can, and even take a selfie to help highlight any issues. While it's more hygienic to test makeup on your hand or arm, the most accurate way to find the right foundation is by testing it on your jawline.
8. Does the Foundation Disappear When Applied?
The best way to check if you are wearing the right shade is to see if it disappears when you apply it – the ideal foundation shouldn't stand out when you are wearing it. You want your foundation to look and feel just like your natural skin – think of it as a second skin.
If you find you look too tanned, you've chosen a shade that is too dark for your natural skin tone. Choosing a hue that's too light will result in ashy-looking skin.
Tips For Applying Foundation
After finding the perfect shade, there are a few tips to keep in mind when applying it for a truly flawless finish. First, before you start, ensure your skin is properly cleansed and moisturized. Then, head to the room with the best natural light so you can accurately see how it looks.
When it's time to apply the foundation, use gentle dabbing and swirling motions. Take care to blend it under your jawline and around the ears, so you're not left looking like you're wearing a 'mask' of foundation. For a truly even complexion, try finishing off your look with some powder to cover any imperfections.
---
The Insidexpress is now on Telegram and Google News. Join us on Telegram and Google News, and stay updated.