What is Endpoint Detection and Response (EDR)?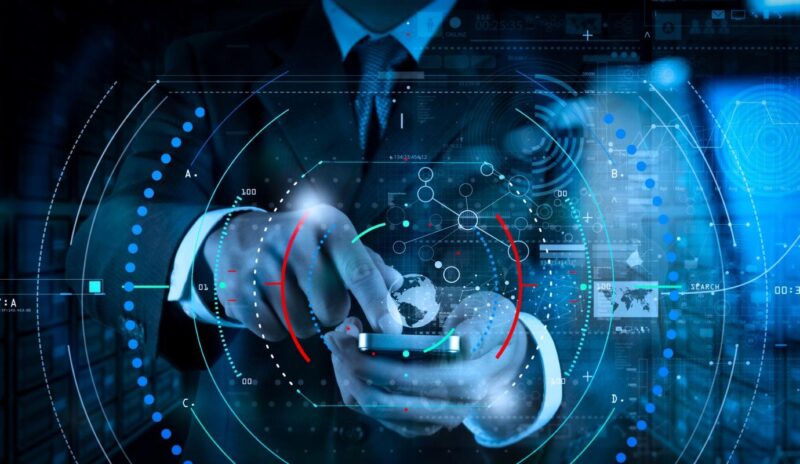 Endpoint detection and response (EDR) refers to a category of tools used to detect and investigate threats on endpoints. These tools often provide detection, investigation, threat hunting, and response capabilities. They are becoming a critical component of any endpoint security solution because there's simply no better way to detect an intrusion than by monitoring the target environment being attacked. If your organization lacks proactive threat management on your endpoints, consider taking a look at the extensive resources on EDR offered by Managed Security Services.
Key Benefits of EDR
Endpoint Detection and Response (EDR) is a proactive form of threat detection that integrates the power of artificial intelligence (AI). Traditional AV solutions require a reactive approach to security, only blocking malicious files after they become known to be dangerous. EDR allows you to detect threats before they become widespread and block them before they can cause damage. It helps organizations detect, investigate, and remediate cyberattacks on endpoints. EDR solutions can be deployed across an organization's entire fleet of devices, including laptops, desktops, servers and mobile devices. They can also integrate with other security technologies such as antivirus software to improve overall visibility into threats.
In addition to being able to detect unknown malware or other threats, EDR offers several other benefits over traditional anti-malware solutions:
Uncover Stealth Attacks
Endpoint detection and response (EDR) automatically uncovers stealthy attackers that are trying to hide their presence and evade detection. EDR automates the process of detecting and responding to these threats without requiring a security analyst to be present for every alert. This approach is different from traditional endpoint protection products that rely on signature-based methods for detecting malware by comparing hashes or file metadata against a database of known malicious files. Signature-based products require signatures to be updated regularly because new malware keeps being released daily. They also have high false positives rates because they look at only one characteristic of each file, such as its hash value or filename extension.
EDR technology integrates comprehensive endpoint visibility with IoAs and applies behavioral analytics to automatically detect traces of suspicious behavior. EDR tools analyze billions of events in real-time to identify a sequence of events that matches a known IOA, allowing users to receive alerts on malicious activity. Users are even allowed to write custom searches that can go back up to 90 days. These queries are typically returned within five seconds or less by the cloud architecture.
Seamless Integration with Threat Intelligence
Endpoint detection and response (EDR) solutions are a key component of enterprise threat intelligence. EDR solutions have the ability to integrate with your existing threat intelligence system, providing you with updates on the latest threats that you may encounter. Integration with cyber threat intelligence enables faster detection of malicious activities, techniques, and procedures (TTPs). This provides contextualized information on the adversary, as well as details on the attack. The benefits of integrating EDR with threat intelligence include:
Gaining insights into what attackers are using and how they're trying to compromise your organization
Being able to identify common trends and patterns in attacks across multiple industries or geographies
Being able to understand how an attack occurred so that you can use this information for future defense strategies
End-to-end Threat Hunting Management
Endpoint Detection and Response (EDR) is a proactive form of threat detection. It identifies previously unknown threats, as well as the risk level associated with each threat. EDR can also assist organizations in identifying attacks that may have been overlooked or misclassified by traditional tools. Using EDR, threat hunters actively hunt for threats in your environment. They investigate and remediate incidents before they escalate into breaches.
It's important to note that threat hunting is not the same thing as malware analysis or reverse engineering software. It's a new form of proactive defense against cyberattacks, designed to identify attackers before they cause damage.
Real-Time and Historical Visibility
An EDR solution provides real-time and historical visibility into the network, allowing you to see what is happening on your network and how it is changing. This includes a view of malware or malicious activity that has already been detected, as well as previously unknown threats that have not yet been identified. This can help you be more proactive in defending against attacks by providing insight into how they may behave in the future—and even give you forewarning if an attack appears to be imminent or is already underway. The Endpoint Detection and Response (EDR) product act as a "digital video recorder" for endpoint computers, recording all relevant activity and catching incidents that may have previously evaded prevention.
Why is EDR Important?
Prevention is not enough
When an organization's prevention strategies fail, its network is left exposed to attackers.
Lack of visibility into endpoints
When a breach is discovered (that takes quite long), remediation can take months because the victim organization lacks the visibility required to see and understand what happened, how it happened, and how to fix it.
Data is only relevant with the right analytical tools
Even with access to full event data, security teams may lack the resources necessary for the analysis of this information. This challenge can be overcome by using a SIEM (security information and event management) solution so that IT staff can focus on their primary objectives.
Post courtesy: Cyber74, Cybersecurity Solutions Provider
---
The Insidexpress is now on Telegram and Google News. Join us on Telegram and Google News, and stay updated.