Driving a car comes with a sense of freedom and convenience, but it also brings responsibilities, including the safety and security of the vehicle. With the advancements in technology, GPS trackers have become an indispensable tool for car owners, offering real-time tracking and a range of features to enhance vehicle security and management.
In this article, we will explore the world of GPS trackers for cars, focusing on the revolutionary Vehicle Finder 4G 2.0.
GPS Tracker for Car
In the world of vehicle security and tracking, the VEHICLE Finder 4G 2.0 stands out as a revolutionary GPS tracker for Car.
Designed to cater to the needs of car owners, motorbike enthusiasts, scooter riders, quad owners, and boat captains, this state-of-the-art GPS tracker guarantees advanced tracking capabilities. In this review, we will delve into the features, benefits, and why this GPS tracker is preferred by many.
The VEHICLE Finder 4G 2.0 is the next generation of GPS tracker for Car, equipped with 4G network support for enhanced coverage.
With features like live tracking, motion alarms, and waterproof design, it provides a comprehensive solution to keep your vehicle safe. This article explores the benefits, technical details, and subscription options for the VEHICLE Finder 4G 2.0.
Vehicle Finder 4G 2.0
The VEHICLE Finder 4G 2.0 utilizes the latest 4G network technology, ensuring broader and more reliable coverage. It is powered directly by the vehicle's battery, supporting a wide voltage range from 9V to 75V.
Additionally, the tracker features an alarm system that notifies users immediately if it is disconnected from the power supply, providing real-time alerts for enhanced security.
Evolution of Vehicle Tracking Technology
GPS trackers for cars have come a long way since their inception. Early tracking systems relied on basic radio frequency signals, which had limitations in terms of accuracy and range. As technology evolved, satellite-based GPS systems became the norm, providing more precise location information.
How GPS Trackers Work
GPS trackers for cars utilize a network of satellites to determine the device's location accurately. These trackers receive signals from multiple satellites and use trilateration to calculate the exact position. The data is then transmitted in real-time to a centralized server, which can be accessed by the car owner through a user-friendly interface.
What can you do with the PAJ GPS Car Tracker APP?
The Vehicle Finder 4G 2.0 GPS tracker offers a plethora of features designed to enhance vehicle security and management. One of the most significant advantages is real-time location tracking, allowing car owners to know the exact whereabouts of their vehicles at all times.
Additionally, geo-fencing and alerts are essential features that allow users to set virtual boundaries for their cars. If the vehicle crosses these predefined boundaries, the tracker sends instant notifications, helping prevent unauthorized usage or theft.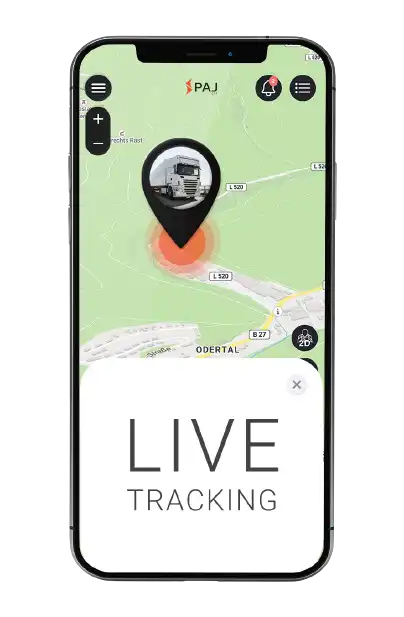 Moreover, the GPS tracker monitors driver behavior, providing insights into speed, acceleration, and braking patterns. This data can be valuable for fleet managers or parents monitoring their teenagers' driving habits.
The Vehicle Finder 4G 2.0 also comes with anti-theft features, such as remote engine immobilization, enabling car owners to disable the engine in case of unauthorized access.
Furthermore, the tracker assists in vehicle maintenance with timely reminders for servicing, ensuring the car operates at its best.
Why People Prefer This Product:
There are several reasons why the VEHICLE Finder 4G 2.0 is highly preferred by vehicle owners and fleet managers:
4G Network Coverage: With 4G support, this GPS tracker offers seamless and fast connectivity, enabling real-time tracking and monitoring of your vehicle's location.
Wide Application: Whether you own a car, motorbike, scooter, quad, or boat, this GPS tracker is versatile and suitable for all kinds of vehicles.
Immediate Alarm Notifications: The tracker sends instant email and push notifications in the event of unauthorized movement, power interruption, or when it leaves a predefined radius.
Waterproof Design: The IP67 waterproof rating ensures the GPS tracker remains fully functional even in harsh weather conditions.
Features: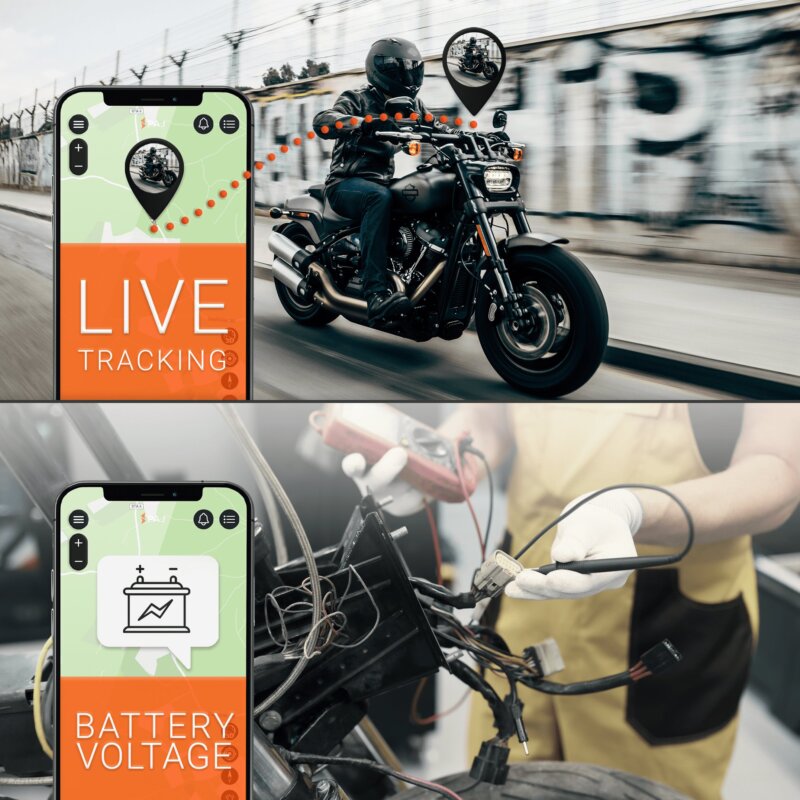 The VEHICLE Finder 4G 2.0 boasts a plethora of impressive features:
Live Location Tracking: Always know the exact location of your vehicle in real-time.
Motion/Vibration Alarm: Get alerted if someone tries to tamper with or move your vehicle.
Radius Alert: Receive notifications when your vehicle moves outside a predetermined area.
Speed Alert: Set a speed limit and get alerted if your vehicle exceeds it.
Ignition Alert: Be notified when your vehicle's ignition is activated or deactivated.
Voltage Alarm: Get alerts if the voltage deviates from the specified threshold.
Additional Features:
Apart from its primary features, the VEHICLE Finder 4G 2.0 also offers:
Long Route Memory: Conveniently view the routes traveled by your vehicle in the last 365 days.
Simple Setup: The setup process is straightforward, and the SIM card is included with the device.
Global Coverage: The built-in M2M SIM card ensures the tracker connects to the best available network in over 100 countries, without additional charges or range restrictions.
Pros and Cons:
Pros:
Advanced 4G network coverage
Diverse alert functions
Waterproof (IP67)
Global coverage without extra charges
Cons:
Initial activation requires the tracker's ID number
Warranty & Service:
The VEHICLE Finder 4G 2.0 comes with a standard warranty, ensuring that any manufacturing defects or malfunctions are promptly addressed. The support team is readily available to assist with any queries or concerns.
Other Users' Opinion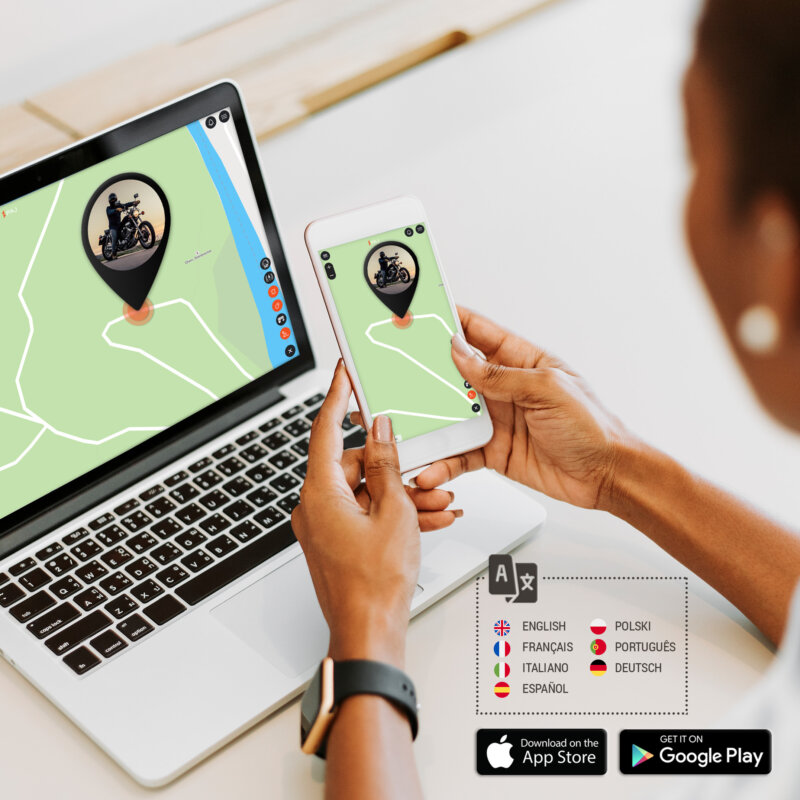 Users who have adopted the VEHICLE Finder 4G 2.0 have expressed high satisfaction with its performance. The quick response time, accurate tracking, and reliable alerts have earned this GPS tracker glowing reviews from customers worldwide.
Customer support before and after purchase
As per PAJ GPS: "We care about your satisfaction at all times. That's why, as the provider of the best GPS tracker for cars, we go the extra mile to ensure your peace of mind. In addition, we also offer a free after-sales service to help you with any issues you may have with your device and ensure that you are satisfied with your purchase."
Customer Reviews from our Car Trackers
It works as advertised and does more than I expected it would. I am able to see the historical path of the vehicle I'm tracking, including where the vehicle stopped for short times. Easy to setup and easy to use in my opinion.

Alison Tirona, OBD Car tracker
Bought this tracker for a variety of safety reasons to put in my daughter's vehicle as she is a new, teenage driver. It is extremely easy to instal and activate and it works exactly as the description said it would. Easy to pull up on a cell phone and a laptop. The reports it gives, the visual roadway maps it gives, everything is exactly as you would want it to be and I couldn't ask for it to work any better. You definitely won't be disappointed with this device and your purchase. Great price for OBD unit and bi-annual subscription!!.

Ronald Chavarro, CAR Finder 4G LTE OBD – Amazon Customer

I have several on my heavy equipment. They are durable and very accurate. I love the shock mode too so of someone touches or hits the unit I get an immediate alert.

Edward L.
Use Cases for GPS Trackers in Cars
GPS trackers find applications in various scenarios, making them an essential tool for different types of car owners.
Fleet management companies benefit significantly from GPS trackers, as they can monitor and optimize their fleet's routes, reducing operational costs and enhancing efficiency.
On an individual level, car owners can use GPS trackers for added security. In case of theft, the real-time tracking feature helps authorities recover the vehicle quickly.
Furthermore, some insurance companies offer premium discounts to car owners who install GPS trackers, as it reduces the risk of theft and increases the chances of recovery.
Choosing the Right GPS Tracker
When selecting a GPS tracker for a car, several factors should be considered. Firstly, the compatibility of the tracker with the vehicle's make and model is crucial for seamless integration.
Additionally, understanding the data and subscription plans is vital, as it determines the extent of access to features and real-time tracking. Car owners should choose a plan that aligns with their tracking needs.
Lastly, an easy-to-use interface is essential for a positive user experience. A user-friendly dashboard ensures that car owners can access information effortlessly.
Installation and Setup Guide
GPS trackers can be either professionally installed or set up as a do-it-yourself project. While professional installation ensures accuracy and optimal performance, some users may opt for the DIY route for convenience.
For DIY installation, the process typically involves finding a suitable location within the car, connecting the tracker to a power source, and syncing it with the mobile app or web interface.
Addressing Privacy and Security Concerns
As with any technology that collects and transmits data, privacy and security are of utmost importance. Reputable GPS trackers implement data encryption to safeguard user information.
Furthermore, access control features ensure that only authorized individuals can view the vehicle's location and data.
Conclusion
In conclusion, the VEHICLE Finder 4G 2.0 is a remarkable GPS tracker that leaves no room for compromise when it comes to your vehicle's security. Its cutting-edge technology, robust features, and reliable performance make it a worthy investment for vehicle owners seeking peace of mind.
Embrace the future of GPS tracking with the VEHICLE Finder 4G 2.0 and safeguard your valuable assets.
Frequently Asked Questions
Does the GPS tracker support international use?

Yes, the GPS tracker comes with a built-in M2M SIM card that ensures global coverage in over 100 countries.

Can I track my vehicle in real-time?

Absolutely, the VEHICLE Finder 4G 2.0 allows you to track your vehicle's live location at any time.

How long does the internal battery last during a power interruption?

The internal battery can last up to 12 hours during a power interruption.

Can I receive alerts if my vehicle's ignition is activated or deactivated?

Yes, the tracker provides an ignition alert feature that sends notifications when the ignition is activated or deactivated.

Is the GPS tracker easy to install?

Yes, the setup process is simple and hassle-free. The package includes all the necessary components for installation.

What is the total cost?

The total cost to activate GPS tracking on your car is the cost of the device and the cost of the preferred subscription model.

Why do I need to subscribe?

It includes a special SIM card in them to ensure that our GPS devices for cars work correctly. This enables real-time location tracking without range restrictions or additional costs when abroad.
Paj-GPS offer 3 subscription models:

$4.17/month (€99.99 one-time payment every two years)
$4.99/month (€59.88 one-time payment annually)
$6.99/month (€6.99 monthly payment)

Subscriptions have no commitment period. Your subscription renews automatically. However, you can cancel it at any time and even pause it if you wish.

How quickly will I receive notifications?

You will receive an immediate notification on your Finder Portal mobile application and by email as soon as the vehicle leaves the safe zone that you have previously set up on the GPS device. This way, you can be aware of its location and take quick action in case of an emergency. Furthermore, our notification service is free and without additional cost to you.

No, costs will always remain the same, even when the tracking device is used abroad. There are no hidden fees.

Is there a GPS Tracker without a subscription and without monthly fees?

To ensure the proper functioning of our GPS trackers for cars, the use of a special SIM card is required. This card allows for real-time location without range restrictions or additional costs, even with frequent location updates.

This service requires a monthly subscription, which allows for a full view of all activities. You can choose the desired subscription term and get more information about the associated costs.

How can I track multiple vehicles using GPS Trackers?

To track multiple vehicles using GPS trackers, it is necessary to purchase a tracker for each vehicle. You can easily add new devices to your account and track them using a single account, or create a separate account for each tracking device, as you prefer.

Can GPS Tracking be used for commercial purposes?

Our devices are fully capable of providing GPS tracking solutions for businesses. Tracking control panels that can help you discover more about your vehicle statistics. All tracking information will be stored for 365 days.

Can it be used to track fleet?

Absolutely. Tracking devices are suitable for fleet tracking. You can add as many tracking devices as you want to your account. This will help you track all the vehicles in a fleet using a single account on your phone.