Top 7 Best Practices For Online File Sharing In 2022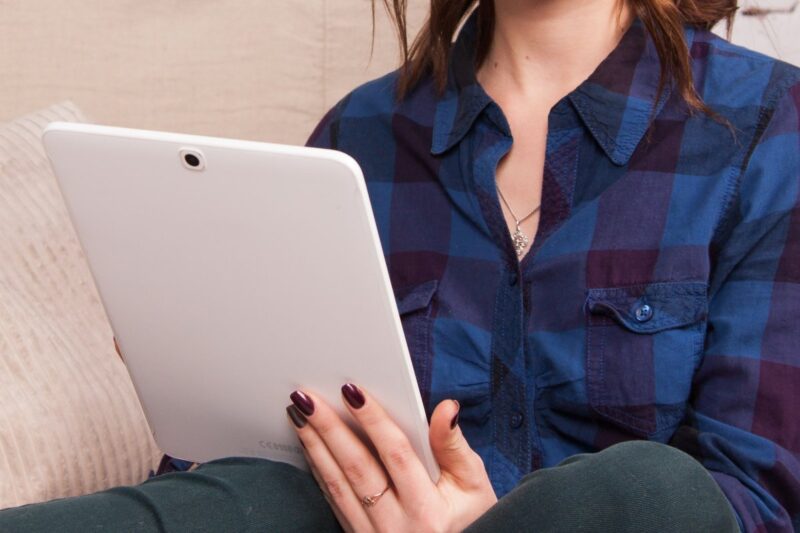 Introduction
Businesses prosper when information or data is shared in a timely manner.
It is critical for an organization's teams to have access to the information they require to complete their tasks effectively and efficiently. That is why file-sharing is crucial for any organization.
Thankfully, technological advancements have made file sharing simple.
However, as technology progresses, evil people are increasingly attempting to exploit system flaws. A lack of safe file sharing methods can easily lead to the leaking or theft of critical data, which can be devastating to a company.
Furthermore, ignoring file-sharing security procedures makes the system open to attacks such as man-in-the-middle attacks or malicious software installation.
What Is File Sharing?
Depending on the amount of accessibility, file sharing is a private or public sharing of documents over the network where users can view or update data.
There are some restrictions on the number of files that can be shared and the number of individuals who can access them.
The file sharer determines the privileges for editing and copying files.
A perfect example of online file-sharing will be the P2P platform on https://ipiratebay.org/, where you share a file for other people to download, and vice versa.
File Sharing Best Practices
If you want to adopt secure file sharing practices, we have some tips for you. If you follow these tips, we are optimistic that they will protect your files and device. So, without further ado, let's get started on them:
1: Audit Regularly
If you're exchanging sensitive data, you'll need a system in place to keep track of who has access to the files.
This includes when the information was shared and with whom it was shared.
The first step in preventing data mismanagement is to keep a close eye on things. If you audit the files regularly and find out who has access to them, you can avoid unprecedented data breaching incidents.
2: Use VPNs
When employees choose to work from public places, they are more likely to use insecure public networks. 
While you can't control where your remote workers choose to work, you can make them aware of the importance of using a VPN to connect to such networks.
When you use VPN, it protects your online identity and protects your computer's IP address so that hackers can't trace it.
3: Limit USBs
USBs are highly common when it comes to delivering enormous files from one area to another. However, USBs are only safe if they aren't lost.
The terrible issue is that if the USB gets misplaced, you have no idea where it will end.
If a hacker obtains it, they will have access to all your sensitive information, so it's better if you don't share files with USBs.
4: Send Encrypted Files
Your files should be encrypted when shared. If you must send sensitive information through email, be sure it is encrypted as well.
Every business owner's first concern is security, and secure file access is critical. When transferring files, this is the most crucial step.
If you ignore this, your clients may perceive you as reckless, and your competitors may exploit your data. So, sending encrypted files is mandatory.
5: Guarantee Compliance
Suppose you operate in an industry governed by compliance requirements like HIPAA or PIPEDA. In that case, you already know that whatever file-sharing procedures you use must help you comply with all of the rules.
Ascertain that everyone you work with follows the same set of rules.
If your online file-sharing practices comply with these standards, you will know that you are being safe.
6: Strong Passwords
We've discussed using a file-sharing option that includes password protection. However, the truth is that you can't trust your data to be secure if you use basic, easy-to-guess passwords.
You should use strong passwords to make it difficult for unauthorized people to access your files.
Use a mix of numbers, symbols, upper and lower case letters, and make it long enough for added security.
7: Name Properly
Files that are shared online should be named correctly. If you neglect this step, your files may become misplaced or lost permanently.
Allowing your coworkers to name folders might lead to confusion since you'll likely see something like "Jule's folder" and similar.
Establish a standard for naming files and folders, particularly by function, and keep it simple so that people can remember it.
Putting It All Together
Online file sharing practices are easy to follow because all you have to do is be a little more cautious. However, when you share files online, you don't always remember these security protocols, which lead you to behave recklessly.
This is why we have shared a few cautionary tales with you that may help you share files online effectively. For further questions, reach us in the comment box below.
---
The Insidexpress is now on Telegram and Google News. Join us on Telegram and Google News, and stay updated.