Top 5 Benefits of Using Cryptocurrency in your Business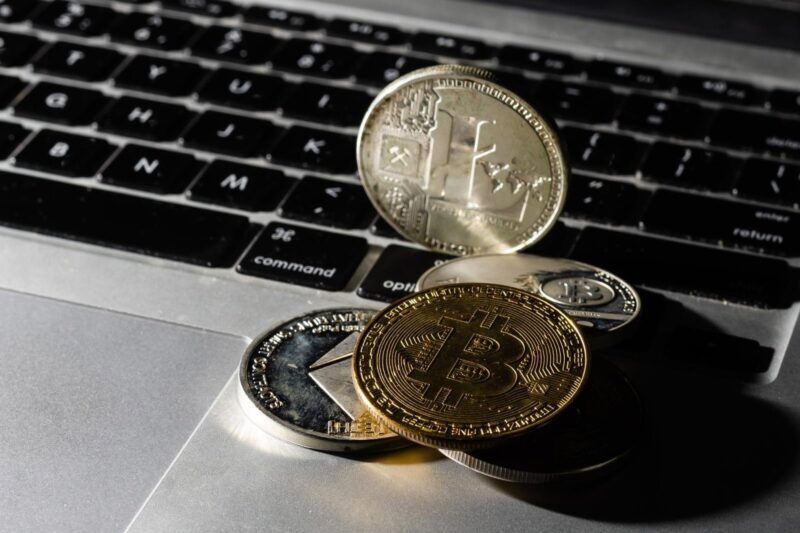 Introduction
Cryptocurrency has been one of the most talked about topics in business for the last few years. As of 2021, the global blockchain market value stands at $4.9 billion. It is expected to reach $67.4 billion by 2026, with a CAGR of 68.4%. Even though it's still not a mainstream phenomenon, there are plenty of companies that have started to take advantage of it as a way to make their money go further without taking any risks. Cryptocurrency is a digital currency that operates on decentralized networks (meaning there's no central authority). It is independent of any central bank or government, meaning it isn't controlled by any country's economy (although it might still be influenced by institutional investors). For an in-depth understanding of how cryptocurrencies correlate with the 'real' economy, please take a look at the extensive resources offered by IT Support Vermont.
Cryptocurrency doesn't have a physical form, but rather exists as "blocks" of code on a blockchain (a decentralized database). Cryptocurrencies are often used for facilitating transactions between people or companies, such as buying goods and services from sellers who accept cryptocurrency as payment or selling your products on marketplaces where buyers can pay with crypto. It is often used in online transactions and can be used as an investment vehicle or traded directly between people without using an intermediary like a bank or credit card company. There are thousands of different cryptocurrencies available but Bitcoin is by far the most well-known. There are about 36.5 million American crypto users and 300 million global crypto users as of 2021.
There are many benefits to using cryptocurrency in your business.
5 Benefits of Using Cryptocurrency in Your Business
Easier Payments
Cryptocurrency is a fast, secure and efficient payment method that allows you to send payments to anyone, anywhere in the world.
No need for bank transfers: With cryptocurrency, there's no need for your business to wait for funds from a bank transfer. It's simply a matter of sending the amount needed from your wallet to another person's wallet and then instantly receiving confirmation of the transaction. This can be done almost instantly with some cryptocurrencies. At other times, it may take an hour or so for verification purposes because how new blockchain technology is still being tested out by consumers who want quick access to their money when they need it most.
International liquidity: Cryptocurrency makes it easy for businesses around the world to do business together without needing any sort of intermediaries like PayPal or Western Union (which takes its cut off each transaction). As such, companies that have been limited by borders now have more options than ever before when looking at their global reach potential.
Minimizes the scope of errors
One of the biggest advantages of cryptocurrency is that it is a decentralized system where each transaction can be tracked/ verified by all stakeholders involved, thereby significantly reducing the scope of errors. Because cryptocurrencies are digital and not physical, transactions can be verified through an entire network of computers rather than through one central server. This allows for transactions to occur more quickly and securely than any other form of payment method currently available. This also removes the need for any third-party or central regulatory authority to verify transactions.
Fraud Reduction
Cryptocurrency is a peer-to-peer payment method that allows you to exchange money with anyone, anywhere in the world. It's essentially digital cash and can be transferred instantly without having to go through a third party. All transactions are recorded on a public ledger called blockchain, which is distributed and transparent.
This process ensures that no one can commit fraud because each transaction must be recorded as part of its own block on the chain. Any attempt at making changes would break this link between blocks and invalidate all previous transactions within them (because each block references older transactions).
Borderless Payments
Cryptocurrency allows you to send money abroad without having to worry about currency conversion rates or missing out on foreign transaction fees. You also won't have to wait days for your funds to clear, as blockchain transactions are typically settled in minutes.
You may be thinking that this sounds too good to be true. But while cryptocurrency is still very much in its infancy, there are already dozens of companies working hard every day at making this new form of finance available and accessible for everyone—and they're not going away anytime soon.
Simplified transactions
Cryptocurrencies are not controlled by any central authority such as the Federal Reserve Bank or the European Central Bank. They're decentralized, meaning they aren't tied to any one government or country — making them attractive to many people who distrust central banks' power over their money supplies or want to avoid the hefty transaction fees and conversion rates applied to all cross-border transactions. Users don't have to wait for days or weeks to get their payments processed with cryptocurrencies making for simple and fast transactions. Cryptocurrencies also don't have balances printed on paper bills as national currencies do. Instead, they use a public ledger called blockchain technology that prevents counterfeiting and fraud while ensuring all transactions are recorded openly in real-time so anyone can see them (and verify them).
Cryptocurrency is still in its infancy and it's unclear whether or not it will be the future of money. However, there's no doubt that companies can benefit from using digital currencies today. The benefits listed above are just some examples of how your business might be able to use cryptocurrency. For more information on cryptocurrencies and how your business can start benefiting from using cryptocurrencies today, please take a look at IT Outsourcing.
Post courtesy: Steve Loyer – President, and CEO at Tech Group, LLC.
---
The Insidexpress is now on Telegram and Google News. Join us on Telegram and Google News, and stay updated.