Platforms that pushed out popular social networks in the pandemic: Omegle, Clubhouse, Discord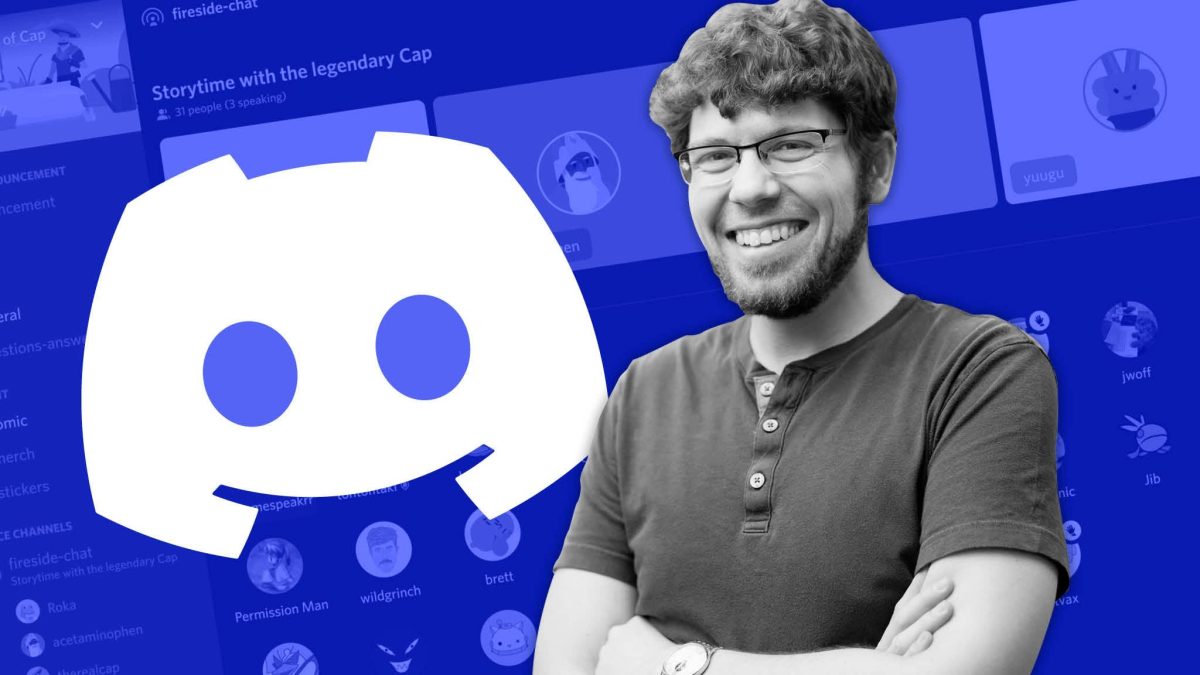 The pandemic has changed not only our real life, but also the Internet. You may not have noticed, but the current Web is very different from how it was a year ago. Dozens of services that were not very popular before exploded, almost in an instant. Many of them even managed to overtake the traditional social networks and instant messengers.
Today we want to focus on the new services that blew up the Internet during the pandemic, and why this happened. Many of them have probably been familiar to you for a while. Or perhaps you actively used them before the pandemic. 
Platforms that became super popular in 2020-2021
Discord
A popular free messenger app with video conferencing function. It launched in 2015, but it only became really popular in 2020 due to quarantine. Initially it was used mainly by gamers to communicate with their teams, then gradually the Discord audience expanded very significantly. And by having a browser version as well, it turned out to be even more convenient to use the service.
Zoom
Another service for video conferencing, which remained in the corporate shadows for a long time, but won a huge audience during the pandemic, Zoom is now ubiquitous. But not just with company employees — ordinary people now use it to chat with family and friends. The rosy picture was slightly spoiled by a major leak of user data, which caused the popularity of the service to decline briefly. Nevertheless, the company's reports from March 2021 show the value of Zoom shares increased by 11% — to $2.65 billion, and net profit totalled more than $670 million. This is even after many companies told their employees not to use Zoom after the data breach.
Clubhouse 
Clubhouse has become a real phenomenon. It is a social network based on voice communication in virtual rooms. It blew up the internet in early 2021 — in December 2020 the app's value was estimated at $100 million, but just two months later it had grown to one billion. In many ways, Clubhouse owes its popularity to the media personalities who periodically appear in it — Elon Musk, Mark Zuckerberg and others. Clubhouse has also made a very big push for other outlets. Every day there's news that one platform or another is implementing similar functionality, among them Facebook, Twitter, Telegram and others. What will come of this, we'll see in the near future.
Omegle
This is perhaps the "oldest" service in our collection, because Omegle has been operating since March 2009. Anonymous video chat has already experienced many ups and downs in popularity, and the pandemic became one of the ups. Before the pandemic there were usually 13-15,000 people online on the site, but now this figure easily passes the 30,000 mark. However, Omegle is far from the ideal video chat for many reasons. It doesn't offer the best moderation, and consequently there are a lot of fakes, bots and advertising broadcasts. Also there's no search by gender and country, and the site design will seem outdated to many.
Fortunately, there are many Omegle alternatives available to users today. They may not be as popular, but they triumph in other ways. We'd like to discuss them in more detail.
Omegle alternatives worth your attention
After Omegle launched, dozens and even hundreds of copies began to appear. Users liked the format for communication with strangers, and developers rushed to provide them with even more options. This is how a wide variety of chat roulettes appeared, many of which are actually more convenient and functional than Omegle. Let's consider some of the most interesting ones.
Chatrandom
Unlike Omegle, Chatrandom offers several interesting and useful features. Firstly, there are gender and geographic filters, with the help of which you can more easily find chat partners you're interested in, and even meet them in person in the future. In addition, Chatrandom offers the useful feature of chat rooms — rooms based on specific interests, where several participants can chat at the same time. There's even a separate chat with girls feature, but access to it is paid.
Camsurf
A nice alternative to Omegle with gender and geographic filters. In addition, there's the ability to automatically translate text messages, which allows you to communicate with foreigners instantly and not have to use a third-party translator. Another advantage is that it has official apps for iOS and Android. With their help, you can easily communicate with strangers directly from your smartphone. All you need is stable internet access.
Omegle Alternative
A great alternative to Omegle with girls. OmegleAlternative has the most advanced gender filter, and every girl must confirm her details when registering. This allows the service to completely eliminate fakes and bots on the site — all the girls on the site are real and want to chat with you.
Why you shouldn't limit yourself to just one service
We have a huge variety of different communication platforms available to us — social networks, instant messengers, video chat sites and many more. In each category there are dozens of sites with their own advantages and disadvantages. To choose only one means to give yourself limitations unnecessarily.
We recommend that you investigate all the different formats of communication, test different services and tools that they provide. This will help you form your own opinion and understand which site fully meets your requirements. After all, popularity is not the most important factor, and this is especially noticeable in the case of Omegle. Yes, there are lots of users, but that doesn't help if so many of them are bots, fakes and ads.
---
The Insidexpress is now on Telegram and Google News. Join us on Telegram and Google News, and stay updated.