Issue related to people with Disability Home care services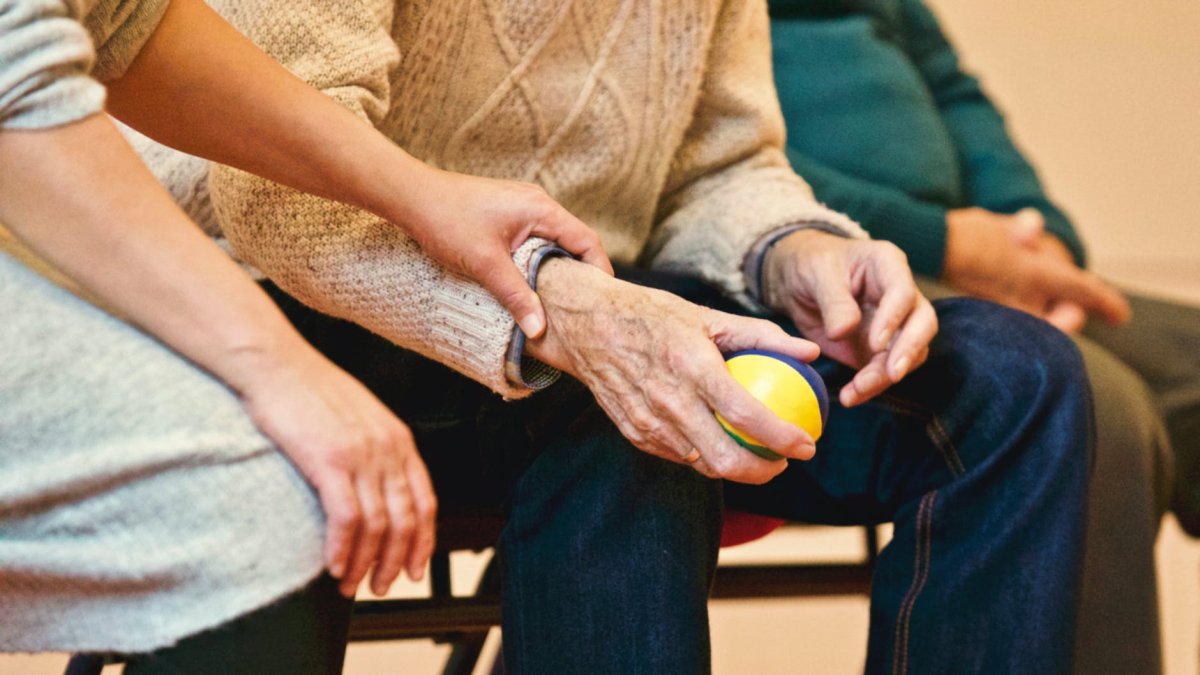 Disability care is practical help with anything from everyday tasks. A disability is a mental or physical impairment with longstanding and significant effects on someone's ability to undertake day-to-day chores. Unfortunately, people living with disabilities are talked about as though they make up one group.
Disabled people face different challenges, and their health conditions also vary. Disability care is distinctive, and each person needs the right solutions. Each affected person needs careful assessment, and the available resources need to be reviewed to check whether they satisfy their needs.
Getting the proper healthcare support for you or a loved one is essential. Good care can help affected people live independently and with dignity. But then again, it can be daunting to choose the best disability care providers if you don't know where to start.
Common Issues for Disabled People- What to Know
Before you go about choosing the best disability care provider near you, it's wise to look at the many problems disabled people face. It is a personal decision to go for the best disability care service as you want to improve the quality of your life and that of a loved one. Common impairments many people struggle with each day include:
Loss of limbs
Multiple sclerosis
Downs syndrome
Learning difficulties
Heart disease
Mental health issues like anxiety and depression
Other challenges people with disability face are:
Not being able to get the proper education
Myths and stereotypes
A feeling of being ignored
Abuse and being ridiculed
Being patronized
Lack of employment and
Sadness and loneliness
All these issues can be dealt with to the benefit of the affected and their loved ones. It's possible if people become more understanding and have patience when dealing with people with special needs. Every nation should provide disabled people with all the necessary resources and basic needs. Most importantly, you shouldn't have any reservations about finding and working with the best disability caregivers.
Choosing the Best Disability Care Providers
Each person has varied needs, lifestyles, and circumstances. Getting the best support if you have a loved one struggling with a disability is the first step towards improving their quality of life. Working with a disability care provider is a decision you will never regret.
Disability of any kind requires a lot of care and presents challenges. It doesn't mean that even if you are struggling with a disability or a loved one, you can't get the best care. You can still find a reliable disability care provider.
These are reputed professionals who provide care, support, and supervision for people with disabilities in residential establishments, clinics, hospitals, and homes. Disability workers also work with other health professionals to maximize the individual's mental and physical wellbeing.
It's hard to determine whether you are dealing with a genuine or reliable disability service provider. The good news? There are incredible tips to help in your endeavors. Have a look:
Do Your Research
With many people or organizations using the internet to gather information, you need to use the same platform to research. Many disability care service providers offer their services online, and you can find out more about what they offer. Visit the different websites of the care providers you find online and ascertain more about their services. Read on the available customer feedback or comments and ascertain more about the disability care provider of choice.
Seek Recommendations
There is a lot of information available online, and it's good to rely on this data. However, don't limit your chances of finding the best disability care support company by not seeking recommendations. It's rewarding to ask around and learn more about the available care providers.
Talk to the local community for helpful referrals for the top providers near you. Ask friends, family members, or colleagues who have worked with or sought the services of disability care providers before. These are individuals you can trust and won't mislead you in your pursuits.
Go on and call the provider you feel you can work with and give loved ones the care or support they need. Reach out to your local area coordinators and community engagement program coordinators as they can guide you in your endeavors.
Check Whether They Are Qualified
It's advisable to work with qualified disability care workers at all times. So go on and check the qualifications and accreditation of the provider you come across. Go for experienced and competent care providers who guarantee high-quality services.
Check whether their support team or workers are skilled in what you want. Their pool of staff should have the skills and initiative to meet your needs. Ensure the care provider you pick specializes in disability support, and their reputation should speak volumes.
Top-Notch Customer Services and Communication
The disability care provider you come across should be able to speak your language. They should be interested to hear what you want and happy to work with you. Consider how they talk to you or your loved one. Go on and ask the questions you have and wish to get practical information.
They should guarantee dedicated customer care. The staff you come across should have clear information about what they offer and how you can access it. Ensure they have a reputation for high-quality customer care.
Do They Focus On Everyday Life
The disability care service provider you go for must focus on everyday life. It is more rewarding if you go for a family-centered care provider near you. The service providers should exceptionally help people with disabilities take part in daily tasks in the community, home, or healthcare institution.
Work With the Best Disability Care Provider Today
Recruiting the best disability care provider may be a daunting task, but why stress when you can still excel in your endeavors. The ideal disability service provider should be reliable, hire qualified staff, be registered to offer such services, and guarantee the finest customer care. In your hunt for the best disability care provider, look no further than Home Caring.
We have over the years been offering specialized care for people with disabilities, and we are your ideal service provider. We guarantee quality care, and your happiness is our driving force. Our services focus on you, incomparable, and include:
Personal care
Behavior support
Respite care
Disability care
Domestic help
dementia care and 
At Home Caring, we are more than just your go-to disability service provider. We are registered and committed to satisfying our clients' needs. Our home care workers will be there for you 24/7, and we also put a comprehensive care plan in place. So get in touch today for top-notch disability care services.
Image Credit: Provided by author; Pexels
---
The Insidexpress is now on Telegram and Google News. Join us on Telegram and Google News, and stay updated.