Ethereum, as the largest altcoin and the second-biggest digital currency, went on an explosive bull run last year, 2021. It was able to mark a new ATH (All-Time High). However, the price of Ethereum (ETH) drops as low as $896 over the weekend within this month of June. 
The popular smart contract crypto plunged to its lowest area in 18 months, dragged below by a combination of DeFi issues and bigger concerns in the economy. Based on the data shown in CoinMarketCap, the price of Ethereum closed at $994 on Saturday, June 18.
This troubling price drop is more than 60% from its all-time high of $4,860 last November 2021. Meanwhile, other cryptocurrencies have experienced even bigger price drops, and the entire crypto market fell to its lowest point since the start of the year 2021. Some crypto prices also recovered a little. 
What are some factors that caused the price plunge of Ethereum? Let us elaborate on those details in this article.
Problems Might Be Encountered by Decentralised Finance (DeFi)
Last May this year, everyone in the crypto space was shocked by the collapse of Terra's LUNA. The traumatic crash is still fresh on an individual's mind. In the decentralised finance (DeFi) industry, many interconnections exist. When things flow in the best possible ways, there won't be any problem at all. 
However, when things start to go wrong, it can lead to a surge of failures. It's easy to cause pressure on others when there's difficulty on a crypto platform, especially when prices are at their lowest points.
Terra's LUNA might have caused a domino effect. Difficulties in decentralised finance are not a good thing for Ethereum. A huge proportion of DeFi applications are on the network of Ethereum.
Choose a Reliable Platform or Exchange
Celcius, a well-known decentralised lending platform, has suspended withdrawals. Other lending platforms such as Babel Finance and more are also heard to be freezing the withdrawals. A lot of DeFi users are dismayed and troubled about such issues.
It's also crucial when choosing a crypto platform or exchange to use. It's common for many platforms to suspend withdrawals, especially when the crypto market is down. It caused huge trouble for the users.
To ensure your crypto assets are safe and in good hands, you can rely on Bitcoin-up.io. By using the platform, you can guarantee a smooth transaction on deposits and withdrawals. You can also find out more on their dedicated terms and conditions page.
Ethereum Merge Is Still Undetermined
One of the most expected happenings in the crypto space this year is the merger of Ethereum. Ethereum plans to switch from a proof-of-work mining model to a proof-of-stake system which is much more sustainable.
But there have been numerous delays in the switch, which caused Ethereum's price to fluctuate. As of now, the developers have not yet committed to a particular date for the merge.
The Entire Crypto Market Is Down
The Federal Reserve currently raises the interest rate to 0.75%. It is taking serious steps to restrain inflation. It shows that investors are more risk-averse right now and also afraid of the possible economic recession. This results in pressure on the riskier asset classes such as cryptocurrency. The crypto market is drastically down.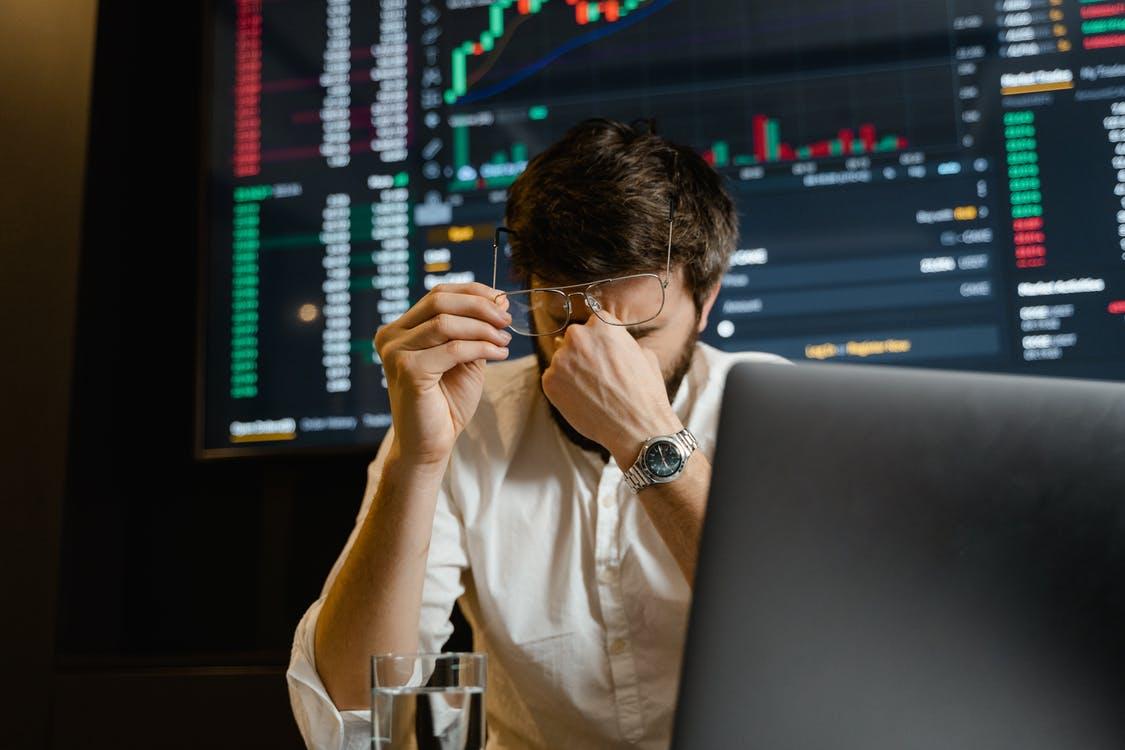 What Now?
A lot of crypto investors are anxious to know when the bearish price movements last. When buying a crypto asset, it is very crucial to understand that prices could drop drastically.
The biggest challenge when investing in cryptocurrency is knowing and understanding that there are no guarantees. It's quite impossible to anticipate a significant recovery in the crypto market until there's a change in the economic situation and when the Federal Reserve slows down its tightening measures related to the economy.
Digital currencies have some serious obstacles to overcome, such as increased regulation and discovering how far the DeFi contagion will run. We can't tell how many more platforms will lead to failures.
These factors can determine that stressful crypto prices might come, and various crypto projects might fail. Although Bitcoin and Ethereum are some of the most established projects, there are still a lot of uncertainties.
It's very important to not rush into any decision whether you want to buy the dip, cut loss or sell. Keep your eyes on the long-term perspective. Risk only an amount you can afford to lose. In that way, you can take advantage of the long-term growth and won't derail your finances.