Antenna vs. Cable Television: Everything You Need to Know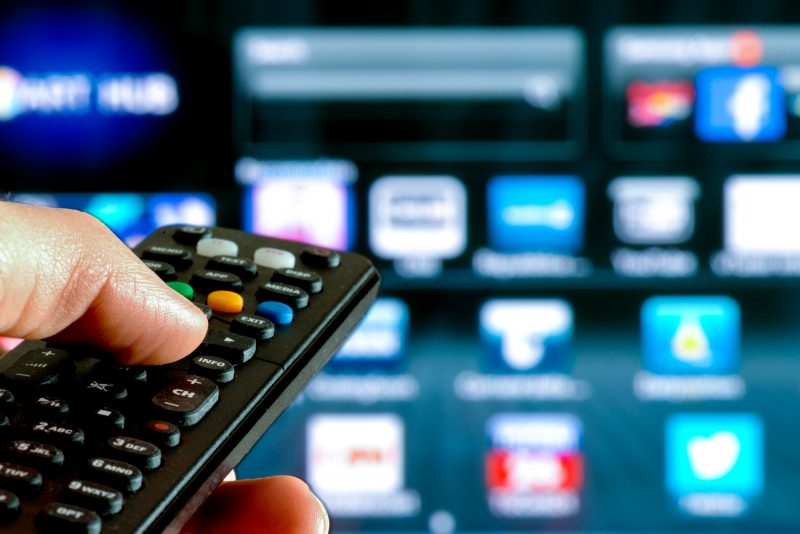 The average person spends about 4 hours watching TV every day. Over the course of a lifetime, that works out to be approximately 9 years in total.
It's clear that people have become a little bit obsessed with staying glued to their TV screens. But of course, not everyone goes about watching TV in the same way.
There are some people who use an antenna to watch TV. There are others who pay for cable television. These are both good options for viewing television programs.
You should decide which of the two television options would be better for you. By learning about each of them, you'll put yourself in a position to choose the right option in the end.
Here is everything that you need to know about the antenna vs. cable television debate.
Which Is Easier to Hook Up?
If you don't have either an antenna or cable television hooked up right now, you're going to have to hook up one or the other before you can begin watching television programs. And more often than not, you're going to find that it's easier to hook up an antenna versus obtaining cable.
You should actually be able to set up an antenna on your own without any help from a professional. You can buy an antenna right online these days and then follow some simple instructions manual you can also find online, to get it up and running.
The same can't be said for cable television. When you decide that you're going to go with cable, you'll need to pick out a cable company, wait for them to take a trip out to your home, and trust them to take care of setting your cable TV up.
You're going to need to go through a slightly longer process with cable TV than you would have to go through with an antenna. This can be frustrating for some people.
Which Offers the Most Channels?
While you can hook up an antenna and start using it to watch TV quicker than you can have cable television set up, you're going to find that TV programs available through an antenna will be limited. Depending on where you live, you might only get a few channels at most.
As a result of this, you won't always be able to keep tabs on your favorite TV shows. You might need to invest in a streaming service like Netflix, Hulu, or Peacock to watch the shows that you want to watch.
This isn't going to be the case with cable television. Once you have cable TV hooked up in your home, you'll get instant access to hundreds of TV channels. You'll have so many channels that you won't even be able to watch most of them at any point.
If you like having tons of television options when you sit down in front of your TV at the end of a long day, going with cable television might be your best bet.
Which Looks Better?
For a long time, cable television consistently looked way better than the television that people got through an antenna. Cable TV provided people with a clearer picture, which was one of the many things that they loved so much about it.
But it's worth noting that, in this day and age, an antenna can also provide you with a very clear, high-definition picture as long as you hook it up right. You won't even be able to tell that you're using an antenna in most cases when you watch TV.
That makes this particular part of the antenna vs. cable television debate a draw. You shouldn't have to be too concerned about not getting a great picture when you use an antenna.
Which Costs More?
If you haven't noticed by now, the average cost of cable television has gone up quite a bit over the last decade or so. While it used to come in at under $100 per month, cable TV now costs most people well over $100.
Some people don't mind this at all. They spend so much time parked in front of their TVs that they're more than happy to fork over $100 or more for cable television.
But if you're trying to trim your budget, kicking cable TV to the curb is a great way to do it. Once you make your initial investment in an antenna, you'll be able to do away with paying to watch TV for good.
It doesn't appear as though cable bills are going to come back down to earth anytime soon. It's why so many people are considering getting rid of their cable TV in favor of using an antenna to save money.
Which Requires the Most Maintenance?
There is going to be some maintenance associated with using an antenna. You may need to do TV antenna repair every so often.
But that shouldn't set you back too much money at all. And once you have it done, you'll be able to go back to enjoying your TV without spending a small fortune.
The maintenance that's sometimes associated with cable television is another story. You might need to replace your cable boxes every now and then with new ones, and those new ones could cost you more money than you might think.
This is yet another area in which an antenna wins out. You won't have to spend much time worrying about maintaining an antenna after you purchase one and install it.
Antenna Vs. Cable Television: Which One Should You Choose?
At the end of the day, an antenna and cable television are both fantastic television options. They'll both give you the access that you want to the television programs that are out there.
But before you settle on one over the other, you should consider the pros and cons of each. Doing this will allow you to land on the right option for you and your family.
Want to read more interesting technology-related articles? Browse around on the rest of our blog to find them.
---
The Insidexpress is now on Telegram and Google News. Join us on Telegram and Google News, and stay updated.