8 Best Enterprise Cybersecurity Practices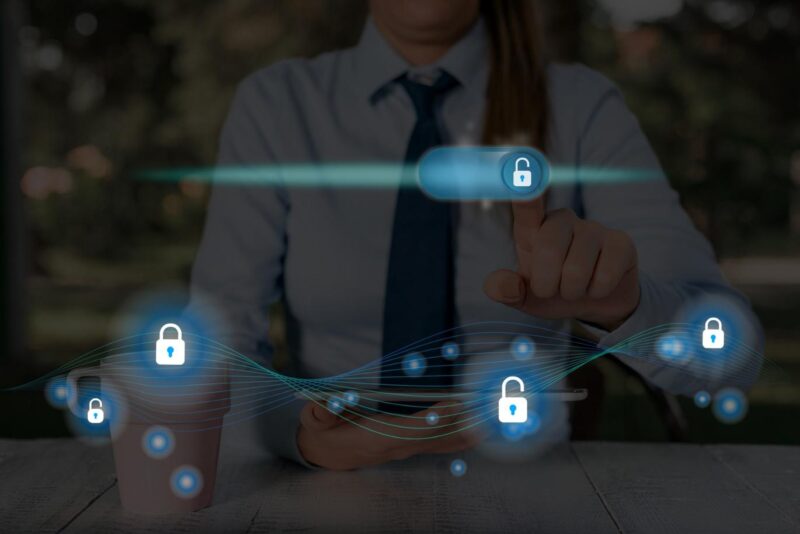 Why is Cybersecurity Important for Enterprises?
In recent years, cybercriminals have increasingly targeted the healthcare industry, especially during a public health crisis such as the COVID-19 pandemic. Due to reduced staff and emotional distress caused by the pandemic, cybercriminals have taken advantage of this opportunity to develop carefully planned phishing and ransomware campaigns that lure victims into downloading malicious software and gaining access to a company's internal networks. It is now safe to assume that your company is a potential target for a variety of cyber-attacks including ransomware and malware attacks. IT Support New Jersey offers extensive resources end guidance on how to repel cyberattacks and recover from data breaches.
The consequences of cyberattacks can be significant. Aside from financial losses, there may be fines and penalties, legal repercussions, and long-term loss of stakeholders, employee and customer loyalty, and reputation. Most SMEs may find it hard to come back from significant data breaches and be forced to shut shop. Every time a significant data breach happens – heads may start to roll – impacting anyone from the person in charge of cyber security to the CEO. This is particularly true in cases where the personal data of customers or employees have been compromised. It's evident that ignoring cybersecurity to reduce costs is a luxury business can no longer afford. Business leaders must be able to educate their employees to be more aware of cybersecurity practices, including how ransomware attacks work and provide adequate training for everyone at risk.
8 Best Enterprise Cybersecurity Practices
Our list of best cybersecurity practices covers several of the most important steps you can take to protect your business. Whether it's using two-factor authentication or performing security audits, implementing these strategies will help safeguard against common attacks like phishing scams or malware infections:
Have an Incident Response Plan
You should have a plan for responding to security incidents. The best plans don't just outline what to do in the event of an attack; they also define the problem clearly before starting on a solution. It is best to prepare for individual security compromise scenarios so your employees know exactly what to do in the case of an attack. This helps minimize errors and confusion in the immediate aftermath of a major breach.
Conduct Phishing Simulations
Phishing simulations are a great way to identify employees who may be vulnerable to phishing scams. These simulations can also help you determine whether your organization is at risk of cyber threats, such as ransomware attacks.
Phishing simulations are conducted by sending emails that appear legitimate but contain malware or malicious links in an attempt to trick individuals into downloading malware or giving up their personal information online. To conduct phishing simulations, you can:
Use a third-party tool that will send fake emails with links and attachments containing malicious software, viruses, and other dangerous files so you can see how well employees respond to them.
Evaluate the results of this test by looking at what percentage of people clicked on the link or attachment.
Use this data as part of an overall risk assessment.
Ensure the safety of remote workers
It can be hard for any company to secure remote workers given the lack of control involved. As a business owner, you need to train your remote workers on the best practices for protecting their personal devices and accounts. This includes teaching them how to recognize phishing attacks and report suspicious emails, websites, or other communications.
Train all employees to be cautious with email attachments. An attachment can contain malware that can infect your computer if you open it or download it onto your hard drive. If an attachment looks suspicious or comes from someone unfamiliar, don't open it! Instead, forward the message to your IT department so they can investigate further before taking any action (or not taking any action). Also train employees not just on how to recognize phishing attacks but also how to report them once they do become aware of them.
Prioritize employee privacy
Data privacy is a hot-button issue, and various new regulations seek to protect employees' privacy. Companies should give priority to safeguarding their workers' private data. A number of government agencies have issued regulations on data privacy protection; it is a good idea to abide by these regulations. It is also wise to teach employees basic cybersecurity practices, such as using strong passwords and changing them regularly. A good place to start is workshops organized by the IT department for teaching these things.
Build an Effective Cybersecurity Awareness Program
The biggest reason for creating a cybersecurity awareness program is to make sure that employees understand the risks of not protecting private data and are aware of how to respond if their systems get breached. A good cybersecurity awareness program should include:
A refresher on what sensitive data is and why it requires protection
How to identify phishing scams, malware, viruses, and other threats
Information on what steps to take if a breach occurs (e.g., shut down computers immediately)
Creating an effective cybersecurity awareness program isn't just about teaching people what they need to do—it's also about getting them excited about doing it! To do this, you'll need to create clear goals for each part of your initiative and then offer incentives like prizes or recognition based on performance against those goals (you can even use gamification techniques here).
The goal should be simple: You want everyone who participates in your training sessions walking away with both an understanding of how important cybersecurity practices are for their jobs as well as an action plan for being successful at implementing them in their day-to-day workflows.
Employees need regular reminders about best practices for handling information like passwords and credentials, phishing attempts by email or phone call (text messages) and social engineering attempts. It's important that employees are trained on how these attacks work so they can identify them when they see them happening around them at work.
Audit Privileged Access
Privileged access refers to the highest level of access within a company, and it's granted to employees who need it to do their job. When you think of privileged users, you might picture IT administrators, but privileges can apply to other areas as well—for example, financial managers may have certain access rights that allow them to approve certain transactions.
The employees in your company should have access to only the information they need to do their job. In some cases, this may mean that information is kept on file and only accessed when necessary. If there's an urgent need for a piece of data, then it can be retrieved from storage for use by employees who have been given the appropriate permission levels. Employees should also be trained on how to handle sensitive data and what steps they should take if they discover any suspicious activity or behaviors among co-workers or supervisors.
Your company should audit its privileged users periodically because they're often targeted by cybercriminals for two reasons. Firstly, because they tend not to be as careful about cybersecurity measures, and secondly if an attacker can gain access through them – they have the potential power (and access) required for serious damage or theft.
Closely Monitor File and User Activity
Monitoring file activity is a good way to detect malicious activity. It can also be used to monitor user access and modification of files, as well as their creation and deletion. There are several ways you can do this:
File Access Monitoring – This type of monitoring tracks users who view a file or open it in any way, whether they are using the file-sharing service or copying it over an internal network.
File Modification Monitoring – This will track who modifies the file's contents, including those who modify permissions for other users on the system (note that this level of sensitivity impacts performance).
File Creation Monitoring – You should monitor for all new objects in your environment so that if someone creates a new account without following proper protocol, you'll know about it immediately.
One thing we've found helpful is enabling auditing at lower levels than just "success" or "failure," so that we get more granular information about when certain events occurred (or didn't occur) within our environments.
Secure your third-party providers
When it comes to information security, we often focus on the risks posed by the outside world. However, your internal controls and practices can be just as vulnerable. If your third-party providers are not securely storing data, who knows what might happen to it?
Make sure you know exactly what kinds of sensitive data are being stored on these devices and how they can be protected against theft or loss. You should also ensure that policies are in place for employees traveling with company laptops; for example, you could require them to use encrypted drives with strong passwords (or even two-factor authentication).
Post courtesy: Chris Forte, President and CEO at Olmec Systems
---
The Insidexpress is now on Telegram and Google News. Join us on Telegram and Google News, and stay updated.