5 Remote Recruiting Strategies
The transition to remote work has affected all processes, recruiting is no exception. In this article, we'll show you how recruiters can stay productive.
What changes when hiring remotely
Circumstances and priorities. In many industries, hiring is receding into the background or even suspended, while in others, on the contrary, the demand for staff is skyrocketing.
Instruments. All HR processes are completely moving online, and recruiters are adapting the tools to suit their tasks: they conduct interviews in video communication services, use tests to analyze candidates, etc.
Requirements for employees and companies. Recruiters are paying more attention to the ability to self-organize needed on a remote basis, and are more flexible in approaching candidates from other cities and countries.
According to a KPMG study, 73% of companies provide employees with personal protective equipment, 36% pay for a taxi if they need to go to the office, 15% pay for home Internet or increase the limit of corporate mobile communications.
Working conditions of the recruiters themselves. They face the same difficulties as other employees when switching to remote work: an uncomfortable atmosphere, difficulties with self-organization, psychological pressure, inability to concentrate.
In such conditions, there are several actions that will help to adapt recruiting and HR to the new reality.
Define the right tasks
You should know how to handle a crisis and if the company's HR strategy is evolving. Primary tasks: organize employees for remote work, keep them motivated and monitor efficiency.
Changing business processes may require a reallocation of resources: for example, temporarily adding tasks to recruiters not only for hiring, but also for managing HR processes.
Check KPIs
In a crisis, you need to check how correctly KPIs are set for employees of the HR department – this affects their effectiveness, which is even more important in remote conditions when it is difficult to switch to a new mode and focus on results. In addition, while it was easier to evaluate the productivity of employees in the office, only numbers remain at a distance.
Organize a recruiter's day
From colleagues in the industry, we hear that the efficiency in some departments has fallen by 2-3 times because it is difficult for people to adapt. One of the reasons is the difficulty in planning the working day and tracking efficiency.
To prevent the recruiter from spending a lot of energy on routine work in a new situation, automation tools will come in handy: for example, programs that can import resumes from career sites and the company portal and collect them in a single field that is convenient for the recruiter. It is important that the recruiter can automatically send interview reminders instead of contacting each candidate individually.
Use convenient software
You can find separate software for each stage of the recruiting process, but we recommend choosing solutions that are combined into a single ecosystem. This helps to control recruiting in a complex way and take into account data from different tools to understand the entire process.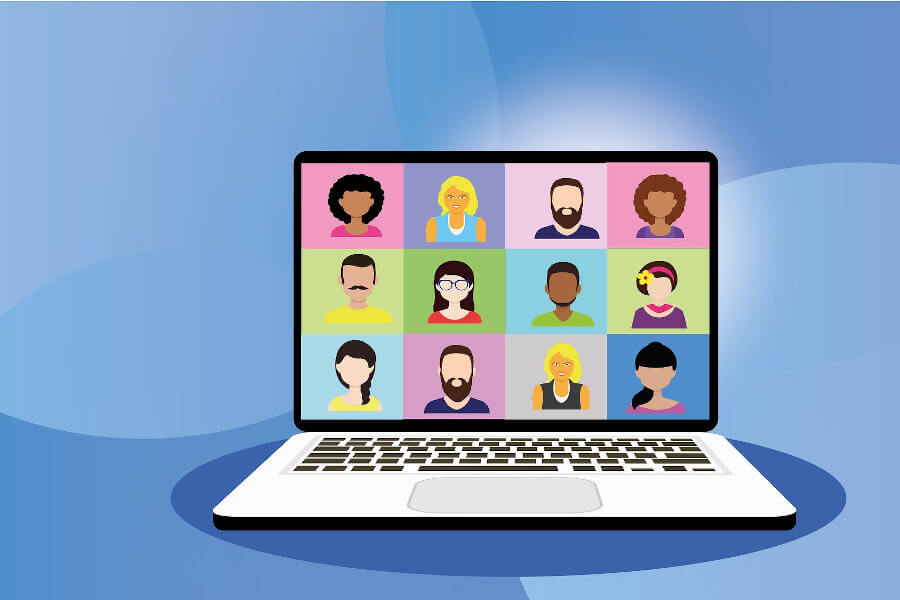 It is important that the service be flexible in refinement and allow you to change the system for yourself, depending on new needs.
Use artificial intelligence to make hiring decisions
At remote work, other requirements appear for employees: their sociability, compliance with the company culture, and the ability to teamwork are no longer so important. The ability to build your schedule, work in isolation, set tasks on your own comes to the fore. The psychological profiles that recruiters look for when recruiting for a particular position are changing.
These can be simple online tests compiled by a recruiter, or more complex systems that evaluate the candidate's behavior and soft skills based on video or audio, depending on intonation, tone, facial expressions, and stop words.
It is more difficult for recruiters to assess these psychoprofiles over video calls. Therefore, remote tools for analyzing the personality of a candidate come to the fore. This helps to predict whether the employee will leave after the probationary period or in the first year, which is especially critical in a crisis.
Find more useful information here: https://cna-it.com/.
---
The Insidexpress is now on Telegram and Google News. Join us on Telegram and Google News, and stay updated.