11 Simple Tips to Get More Twitter Followers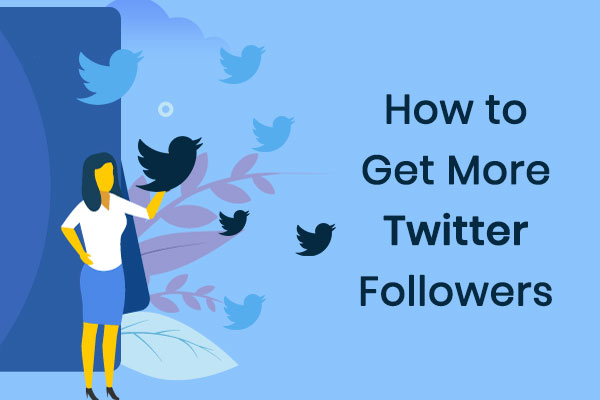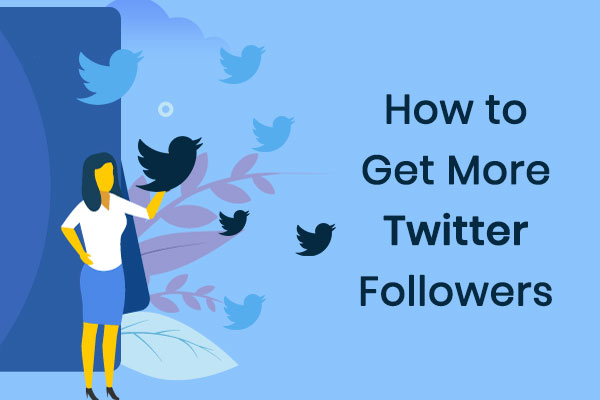 Do you want to gain a fast and active loyal follower base on Twitter? Are you ready to send your business to the next level by getting more Twitter followers? You're in luck!
The easiest way to scale your business is to increase your popularity on Twitter. Twitter has undoubtedly become one of the most popular social media platforms throughout this new, digital age. Millions of people engage with this platform daily.
If you aren't one among the millions, you are already behind the curve. Allowing your Twitter to grow can be an extremely powerful tool to boost the traction for your business endeavors. Through this platform, you can build brand awareness while developing promising leads.
Setting up a Twitter account that is mainly focused on your business doesn't mean you can't create real connections with thousands of different people who follow you on Twitter.
Keep reading the article below to discover exactly how to get followers on Twitter!
How to Get Twitter Followers?
Do you want to increase your popularity and gain more Twitter followers? There are a few simple and easy tips you can pursue to start growing your follower base today. Having more followers will give you better opportunities to create various leads for your business.
You should be making numerous connections daily because any individual person you talk to could be your next loyal customer. The first step to utilizing your Twitter account as a marketable business tool is making sure your profile is fully optimized and inviting.
No one wants to be scammed by clicking on a profile and connecting with someone who isn't real. You need to show everyone that you are a real person who wants to provide them with products and services that are valuable to them. Check out the content below to learn more!
Focus on Profile Optimization
Fully optimizing your profile requires you to focus on the foundational steps that you complete when you first set up your Twitter account. If you don't take the time to properly set up a professional account, prospective followers are going to look the other way.
Your first main focus should be your profile picture. Make sure you have a nice smile on your face and a clear photo so people can see exactly what you look like. A blurry picture isn't going to get you the followers you want or need for your business.
Also, make sure your 160 character bio is something your prospective followers won't forget! Give them engaging information about your brand that will make them want to follow you and support your business.
Be Active and Tweet Often
In order to receive a solid level of engagement from your posts, you need to be active on Twitter every single day. You should post at least three tweets a day so you can show your followers that you are actively trying to connect with them.
Even if your follower base begins to increase, that doesn't mean you should stop posting on the platform. People won't engage with your brand if they have no posts to engage in. Create posts that spark initiative within your followers to leave you a quick response!
Having large levels of engagement on your account will show prospective followers that you have valuable information they don't ever want to miss! The more active you are, the more active your followers will be.
Scope Out Your Competitors
There is nothing wrong with understanding your competition. This will show you what other people in your industry are posting so you can see what type of content your followers want to know about.
If you post faster and more often than your competitors, consumers will be more likely to follow your account instead of your competitor's. It's a numbers game! The more followers you have, the more chances you have to convert these potential leads into loyal customers for your brand.
Understand the customer service methods being used by your competitors so you can do even better! Consumers want to know they are valued. Always strive to provide a valuable experience to each individual customer so they will keep coming back to your business.
Hashtag Relevance Is Key
Don't forget to use relevant hashtags! Hashtags are considered the SEO of the Twitter platform. This is a great method to use when figuring out how to get more Twitter followers. You need to use hashtags that are relevant to your business while also being relevant to consumer searches.
These hashtags should be simple words that consumers would usually search when they're looking for products and services that relate to your brand. Your tweets are guaranteed to get more engagement and receive more exposure if you add a few hashtags at the end of your posts.
Appeal to the Visual Consumers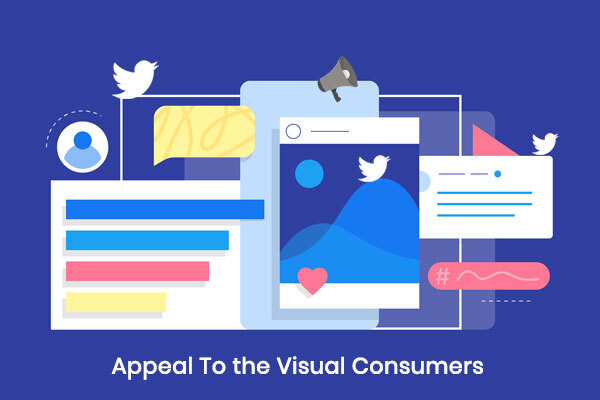 You don't always have to resort to a written post in order to get more engagement from your followers. Posts with visual content are the ones that receive the most likes, retweets, and shares. Don't be afraid to mix it up and keep your followers intrigued!
Most of your written posts should include an image that also relates to the valuable information you are providing your followers. Many people who are scrolling through Twitter don't want to read an essay. Fortunately, colorful pictures will catch their eye more quickly than a long post!
The Three Must-Haves: Tag, Retweet, and Reply
You can implement some automated actions that will keep you on a nice tweeting schedule to ensure you consistently engage on the platform. This should not be your only means of connecting with your followers because they may get bored with your typical posting schedule.
Spice up your tweeting game by tagging, replying, and retweeting posts from other users. This will not only show your followers that you are an actual person, but it will also allow your Twitter account to gain more visibility from the people you are retweeting and their followers.
Don't be afraid to shout out other brands and businesses that you respect. This will show your followers a little bit more about who you are and what kind of missions your brand stands for!
The Revered Check Mark: Profile Verification
Ah yes, the revered blue check mark! Account verification is also an amazing way for people to know that you are a real person that represents a reputable brand or business. This is one of the best options you should explore when trying to learn how to get more Twitter followers.
This blue check mark shows prospective followers that you represent a legitimate company that has amazing value to offer them. Also, people will create scam accounts under your name and picture as your brand grows. The blue check mark will show prospective followers the real you!
Use Your Website to Promote Your Twitter
When you set up a Twitter account to make connections for your brand, you shouldn't forget about the website you created to get your original customers in the first place. You can easily use this website to promote your new Twitter account!
Post a link to your Twitter account within every article you post so people know you are an avid user of other social media platforms. Using your website will allow you to optimize Google's search engine while also utilizing Twitter's connection landscape. This is a golden combination!
Twitter Account Promotion Through Other Social Platforms
Fortunately, Twitter is not the only social media platform you can utilize to gain more traction for your brand or business! The key to getting more Twitter followers for you may just mean you need to promote your Twitter profile through your Instagram, Snapchat, and Facebook accounts.
The more social platforms you have the better! Prospective followers love to see that your main goal is to make valuable connections with as many people as possible. This will help you gain followers who are going to stick with your brand for a very long time.
Reach Out to Family and Friends for Followers
When trying to spread brand awareness, you should always start with the people closest to you. They are the ones who are most likely going to give you the largest amount of support! Reach out to your friends and family to see if they will follow you first.
Prospective followers are more likely to follow your Twitter account if they know that other people trust in your business. Have your family and friends leave a few positive responses on your posts so you can build up the social proof that is going to keep attracting potential leads!
Buy Twitter Followers
The fastest and easiest way to broaden your follower base is to buy Twitter followers. GetAFollower is a company that has successfully helped upwards of 10,000 customers.
They are one of the most trusted sellers of Twitter followers given the enormous amount of customers they've been able to help effectively gain real followers on Twitter. GetAFollower has delivered millions of followers to numerous clients who are always extremely satisfied.
GetAFollower provides Twitter followers at affordable prices. This website uses safe means and methods that will ensure your personal information stays secure at all times. If you are ready to increase your customer base, use GetAFollower to buy Twitter followers today!
Conclusion
All the tips above are going to allow you to get the Twitter followers you want. The first ten tips are simple tricks you can perform completely on your own. Integrate those options into your daily Twitter engagements and you are sure to have new customers very soon!
The fastest way for you to gain your followers is to buy Twitter followers from GetAFollower. They are the most trusted website for you to use if you are ready to see a positive change in your business projection. Use the tips above to start scaling your brand to the top!
Author BIO – Ashley Winston is a Social Media Expert and Web Traffic Consultant for over 10 years. In 2011 he launched GetAFollower, a Social Media Marketing Company which is helping businesses to get social presence at an affordable price. Follow Ashley Winston on Facebook, Twitter and Pinterest
---
The Insidexpress is now on Telegram and Google News. Join us on Telegram and Google News, and stay updated.