Is this a Good Time to Purchase Property in Dubai?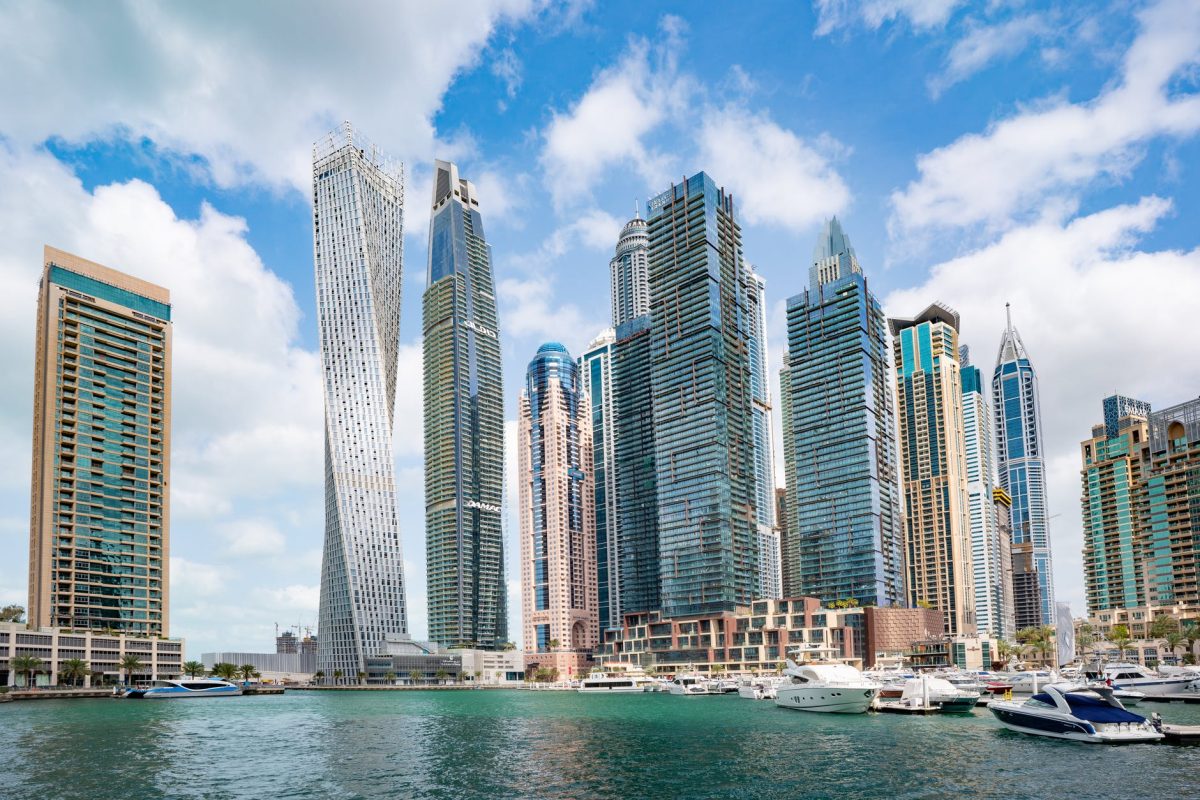 The COVID-19 pandemic has negatively affected all the sectors. In these uncertain times, people are confused about what they should be doing and what is a suitable next move. But even with this pandemic, it is still a great time to start investing in the global hub Dubai.
With the property costs reducing in the past years all over the UAE, there are numerous chances to purchase property in Dubai at a reasonable price. As evident from the basic law of investment, purchasing at a low price and selling at a high price is how you can unveil success. Purchasing property in Dubai and investing wisely in this transitioning time will help you gain high returns in investment after the property costs surge again. Read the following 4 best reasons as to why you should invest in Dubai's property.
The city's property prices are low
The property prices of the city are reducing but they are also increasing in various areas. According to the Q4 2020 UAE Property Market Report, the average residential property costs in the city decreased by 4.4% in the 1 year period, between Q4 2019 and Q4 2020. However, the costs increased by 1.2% on a quarterly basis. This demonstrates stability and average price appreciation.
In simple words, these statistics mean that the property in Dubai can be purchased at a comparatively cheaper cost today but it will definitely appreciate. If you improve your property portfolio and go ahead in the market when the real estate costs of the city are low, you will avail the chance to likely earn huge profits after the costs start to elevate again. 
Investors should have the knowledge and recognize particular assets which are undersupplied in the industry.
For instance, villas in high-end areas such as Jumeirah Park, Palm Jumeirah, Arabian Ranches, and Jumeirah Golf Estates have demonstrated a powerful performance. Likewise, homes in Dubai Marina and Downtown Dubai have also proved to be resilient in the last few years. This shows their potential in a recovering market. 
The living expenses of Dubai is affordable
If someone is willing to live in Dubai or wants to rent out a property, it is crucial to realize the living expenses for the city. According to an article inside The National, in 2019, Dubai was 28% cheaper as compared to living in New York. Dubai was the 58th most expensive city in the world. 
A study carried by the UAE Ministry of Economy revealed that the average household income in the UAE costs around AED 18,248. Even though there is no minimum wage law in the UAE, there are specific rules and regulations for the minimum incomes of various classes of workers. Some of these rules are shown below.
Skilled workers need to be paid a minimum of AED 5,000 each month.
University graduates have to be paid a minimum of AED 12,000 each month.
Skilled technicians have to be paid a minimum of AED 7,000 each month.
The UAE and Dubai do not serve the concept of income tax. Therefore, people gain all the income they rightfully earn. Moreover, it is obligatory for employers to offer insurance to their respective employees, which in some cases even extends to their family members. When it comes to housing and schooling, various choices are available at different price ranges all over the Emirate.
The rental market is declining
As property costs are reducing, the rental market is gradually declining too. In the last year, average apartment rents decreased by 16% from Q4 2019 to Q4 2020. It is observed that people now do not tend to search for apartments for rent. Instead, they prefer to relocate to bigger and luxurious family villa communities in Dubai since the pandemic is forcing people to stay at home.
With even more projects to hit the market this year and the high possibility of cost savings on rent, tenants are now controlling the rental market.
However, this does not mean that it is a bad time to become a landlord in Dubai. All investors have to be strategic about the property they purchase.
The tourism industry is boosting
The UAE is strict about vaccination and the safety of residents which is why tourists are flocking towards Dubai. It's the best city for recreation, business and fun due to luxurious hotels, opulent shopping malls, high skyscrapers, and unique locations. 
In the pandemic, domestic travel has become better too. Between May and October of 2020, the room nights given to domestic visitors boosted to 5.68 million. There has also been an increase in the number of rooms and 5-star hotels in 2020. However, there was a reduction in standard hotel apartments. The average duration of guests' stay was elongated to 4.2 nights in 2020 which shows the potential of the hotel apartment sector. 
Dubai is expanding
According to the statistics of the UAE's gross domestic product growth rate, it is expected to increase by 1.35% this year as opposed to last year. In 2024, the GDP growth rate is estimated to boost to 2.57%. 
As revealed from the information in New World Wealth, the UAE has become a lucrative country in the middle east, with Dubai being the richest city. This is no surprise because Dubai is the business hub of the middle east. More people are being attracted to this global city. The population of Dubai is expected to reach 2,921,376 this year. 
Summing it up
Popular for its gorgeous architecture, white sandy beaches, and luxurious properties, Dubai has emerged as a famous hotspot for residents and visitors alike. There are countless options of properties for investors. From townhouses, villas, apartments to single studio rooms, the list is endless. 
There is still undiscovered potential on the shores of Dubai and even though property prices are low, this can be a great time to score property in the city before the market booms.
---
The Insidexpress is now on Telegram and Google News. Join us on Telegram and Google News, and stay updated.