5 Things to Know Before Becoming a Real Estate Agent
If you are charismatic, detail-oriented, and resourceful, then becoming a real estate agent can open countless opportunities for you. From helping you become your own boss to letting you amass decent earnings, this career choice can help you achieve quite a few goals.
But before you become a real estate agent, you need to be aware of a few critical aspects regarding the job. It will not only help you hone your skills, but also allows you to prepare for the challenges of the industry. As a result, you can move forward towards your aspired level of success with all the required tools at hand.
To help you along this path, here are 5 things to know before becoming a real estate agent.
1. You Need to Take a Pre-licensing Course
One of the most basic requirements for becoming a real estate agent is passing the real estate exam. But before you take the exam, you need to sit through a real estate pre-licensing course.
This course prepares you for the basic intricacies of working as a realtor and also helps you become familiar with state-specific laws of the sector. As a result, you'll become knowledgeable about real estate regulations and how to remain in compliance.
This approach also helps you learn how to deploy effective marketing for your listings.
You can find accredited institutions for these courses through a quick search on the web. Once you have gone through the program, you can move forward with taking the exam.
2. You Have to Take the Real Estate Licensing Exam
After you have made your way through the pre-licensing course, you can register to take the relevant real estate exam. The procedure varies on a state-to-state basis. However, when you take your courses, the pre-licensing course institution is there to help you through it.
The exam touches on points taught to you by the pre-licensing course. In turn, it relates to national requirements and state laws. This is where your knowledge from the course comes in handy.
After you have gone through the exam, you'll need to move through a few steps before you can get a real estate brokerage accounting software and fully start your operations. You can use a Real estate CRM software that enables businesses to build stronger relationships with their contacts, leads, prospects, and existing customers.
3. You Need to Activate Your Real Estate License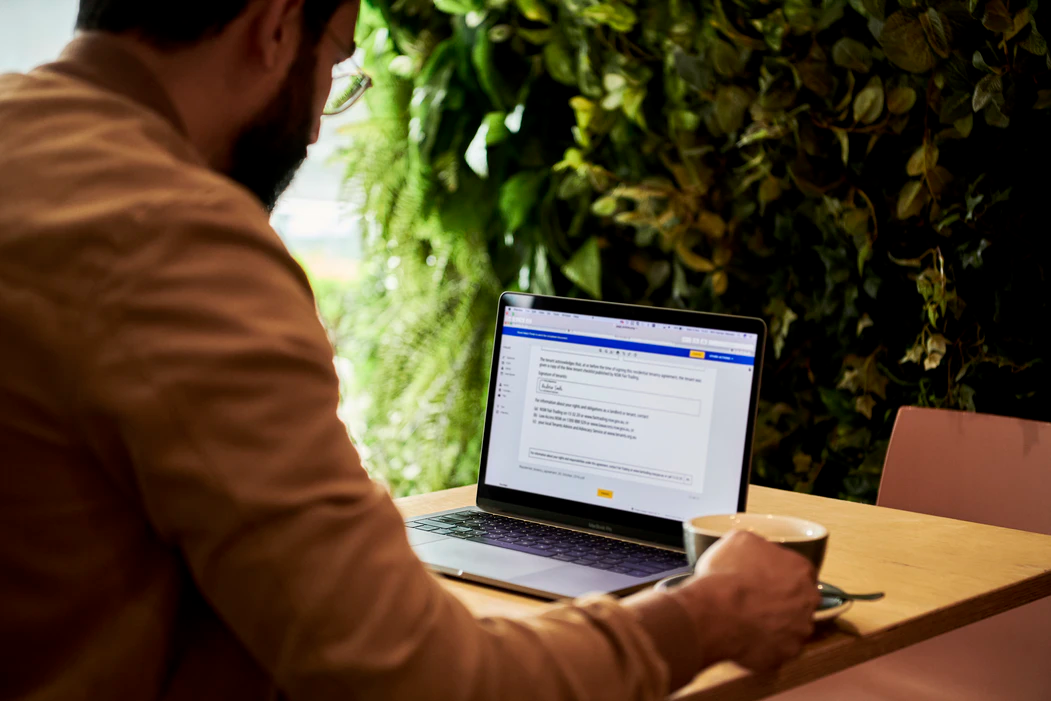 When you pass your exam, you can officially obtain a real estate license. Before you start looking for a real estate license frame, so you can proudly display your license in your office, you'll need to activate your license.
This particular action is also quite straightforward. You can simply visit the website of your state's real estate commission. From there, you can pay the activation fees and activate your license.
You will also need to pay for a membership to a multiple listing service (MLS). This allows you to access real estate listings and list your own properties. It also helps you explore opportunities for advancing in your career.
4. You May Want to Become a Realtor
As you gear up with setting up your office and getting real estate signs for your operation, it is important that you look into opportunities that could give you a boost. Becoming a realtor is one such measure.
You need to join the National Association of Realtors in order to hold this coveted title. This not only gives you bragging rights, but also provides you with benefits such as access to valuable news and information as well as various industry solutions that can even help improve your efficiency at your workplace.
This step can help you significantly in terms of improving your professional standing and client experience.
5. You Have to Move Forward with Joining a Brokerage
In order to operate as a real estate agent, you need to join a brokerage in your state. This helps you legally comply with the requirements and guidelines of dealing in real estate within your respective jurisdiction.
Once you have joined a brokerage, you can launch your operations fully. You can then invest in a real estate listing software that helps you organize and market without any problems.
As you grow your network and become a key player in local real estate transactions, you can easily scale your operation as a self-employed professional.
After gaining some experience in the industry, you can also look into becoming a real estate broker. This is a great step toward your long-term objective of reaching even greater heights.
By looking into these tips, becoming a real estate agent will be much easier.
---
The Insidexpress is now on Telegram and Google News. Join us on Telegram and Google News, and stay updated.