Entertain Your Dog's Intelligence For Better Behaviour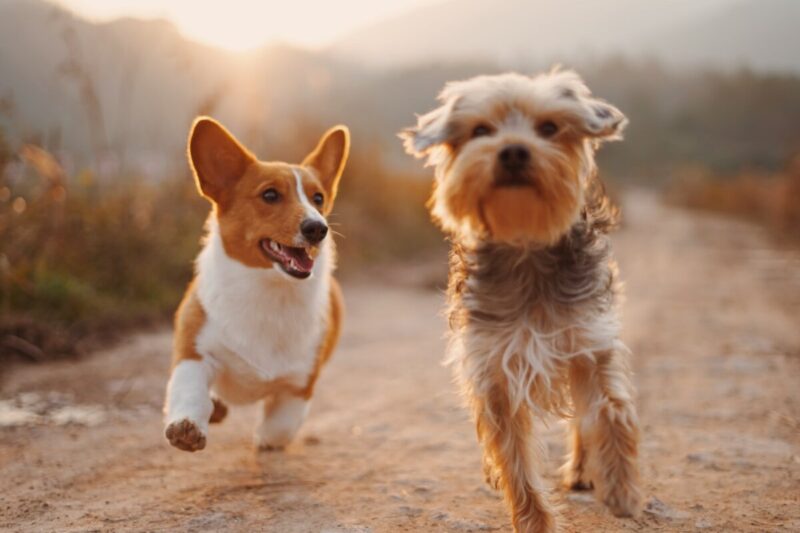 There is no denying that dogs are intelligent creatures.
As humans, we can form bonds with our dogs, and for many, they become lifelong companions, which is usually down to their innate intelligence.
Dogs have a canny ability to understand humans and learn from them, which can make your relationship stronger.
However, no matter how close your bond maybe with your dog there are going to be moments of wildness that you cannot control. 
After all, dogs are descendants of wild animals, and this is still a part of their nature.
If you are looking to better control these wild impulses and maintain a good relationship with your dog, then you have come to the right place.
Nature Vs. Nurture – An Ongoing Debate
There is no denying that love can change a dog's life. Whether you adopted a dog or bought them as a puppy, the life that you give them as a pet owner can alter its personality.
It should go without saying that providing a safe, comfortable and happy home is the best thing to do for all dogs, and this will improve their personality. After all, to maintain a calm and contented nature, your dog needs to know they are safe, and this is your responsibility as a pet owner.
However, as we have mentioned, dogs are, in part, wild animals. This is part of their nature and something that cannot be ignored, which can cause issues for many pet owners.
For some dogs, it does not matter what kind of home they end up in – their wild side cannot be controlled. You may find yourself becoming stressed and upset more frequently because your dog is acting out in ways you do not want.
Common signs of a dog's wildness coming out include chewing, hyperactivity, and excessive slobbering.
While these are natural behaviors for all dog breeds to experience, they do not have to rule your life, and you can make things easier to manage.
How Intelligence Plays A Role
These common wild signs can come from any dog and may start appearing out of nowhere.
Despite all of your best efforts, you may start to find it difficult to control your dog. This is part of their natural being, but it does not have to get out of control.
Usually, when a dog starts acting up in this way, it is because they are bored.
We all know that dogs are intelligent beings, and it is their intelligence that can cause them to act out. Acting out is a sign that your dog is not being stimulated enough and is looking for another challenge to keep them intellectually growing.
Like humans, dogs become bored and frustrated when they are not being challenged, and acting out by biting, chewing, and jumping is simply their way of telling you this.
Keep dogs entertained and test their intelligence with brain training for dogs and maintain a comfortable home at the same time! 
---
The Insidexpress is now on Telegram and Google News. Join us on Telegram and Google News, and stay updated.