Why Aren't Dating Apps Working for You? – A Fix It Guide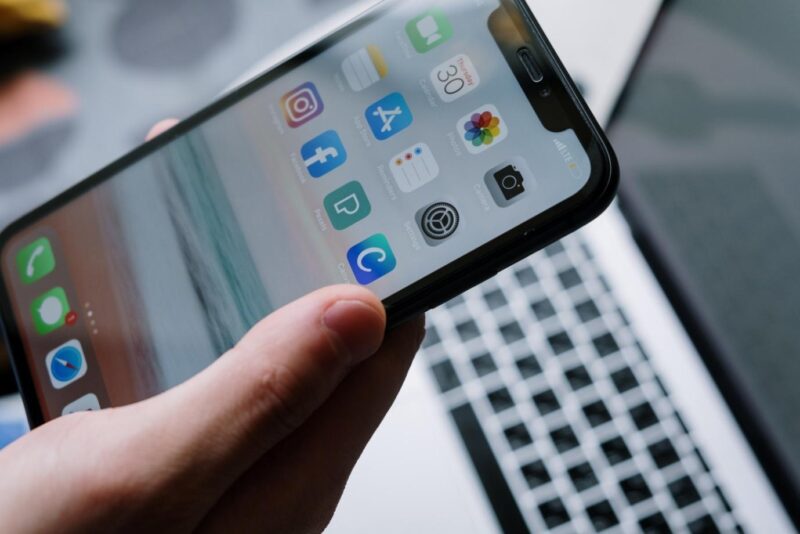 Technically, online dating should be a foolproof way of finding love. It is fast, cost-efficient, and most importantly, you don't have to get out of the house.
So how come people no longer trust online dating apps? Why do most people seem to have unsuccessful experiences on dating apps?
Here are several reasons why dating apps don't work for you.
Poor Profiles
If your profile is bland or incomplete, no amount of premium subscriptions will get you a date.
You must understand that decisions on dating apps are made within split seconds, and no one has the time to judge your personality. A blank profile without profile pictures is uninteresting and creepy. There is a 100% chance all your interactions will be ignored.
Take time and fill out your profile with the necessary information, select the perfect profile picture, and type in your preferences. Constantly updating your bio and profile helps you look approachable, and it helps to refine your match suggestions.
Your Photo Uploads
On dating apps, all books are judged by the cover. Having no profile picture qualifies your profile for an instant left swipe. Blurry and poor-lit photos are right there, helping your profile get ignored. Tempting as it might be, do not put celebrities or anime as your profile picture – you're not fooling anyone. If you must, such photos should be in your gallery, but not your profile picture. That slot is strictly reserved for you. Lastly, avoid uploading group photos all the time. Not only does it make it hard to swipe right, but it means all your matches will constantly compare you to your companions.
You're Texting too Much
Of course, everyone gets excited when they make a match they vibe with. Real chemistry is hard to come by on dating apps, so most people will try to ride the wave for as long as possible. While this feels like the natural thing to do, you are killing off a connection before it has time to grow.
Constant texting across different apps might be fun at first, but the two of you start to burn out before ever meeting up. If you're lucky enough to set a date, you'll have nothing left to talk about, and you start to feel bored.
As such, all your connections never materialize, and you start to get frustrated with dating apps. To avoid being stuck in the texting loop, refrain from texting your matches all the time. Keep conversations light and minimum, just to maintain their interest. Make plans to meet up often, especially if the distance is not an issue. Here, you can have unrestricted conversations while you bond.
Fierce Competition
As a guy, the odds are forever stacked against you. Most dating apps for men tend to have a higher male population, and this significantly adds to your competition. For every profile you like, ten or more guys are looking at the same profile with similar intentions.
Poor matching algorithms will frustrate you more than a kindergartener who's just learned the word 'why.' Most algorithms are based on basic statistics and your current location. This might not matter much if you're looking for a hookup, but what happens if you're looking for something more serious? There are no algorithms that can predict long-term compatibility, and neither can they tell if a profile is untrue.
Some people will fill out personality questionnaires based on what most people think is the political truth. Such white lies will only ball up as a relationship progresses.
You Lack a Strategy
Swiping right on all suggested matches does not guarantee a date. When it comes to dating apps, it is essential to have a game plan and an end goal. What type of relationship are you looking for, and what are you willing to settle for? For instance, hotter women are always receiving messages, so they tend to be pickier. So even if there is the slightest chance she will swipe left on a profile, she will.
If you don't know what you're looking for on a dating app, you'll end up settling with whatever the app has to offer. Such experiences will take a toll sooner or later, and you'll soon be frustrated with everything happening in your life.
You're Everywhere
Technically, it would make sense to have a profile on every dating site you can access. It will improve your odds, right? You have a better chance of meeting the perfect partner if you're scoping everywhere, wouldn't you?
Sadly, this has a negative effect on your overall experience. Constantly switching between apps will have you distracted and confused, and you can't focus on developing meaningful relationships or promising romances.
Two or three apps should keep your life exciting without ruining your chances of connecting with potential partners.
You are a Vain, Shallow-Minded Fella
Don't get us wrong. There is nothing wrong with knowing what you want. However, being too picky and particular about certain requirements only makes you vain and stuck up. Of course, everyone has a type. But there is absolutely n need to put calibrations on the height and weight of your perfect match.
Shallowness is a gray area when it comes to hookup sites. Still, suppose you're looking for something serious and meaningful. In that case, you should learn to look past certain 'qualities.' After all, dating apps are supposed to open you up to new experiences, so why remain adamant in your ways?
If you think mainstream dating apps are overrated, then perhaps it's time you broaden your prospects and try different apps. But what dating apps actually work, and how much do they cost? Here are several apps you should take a look at.
Dating Apps that Work
Parship
This is a serious platform for those seeking a long-term partner. Parship uses an objective and extremely scientific algorithm to suggest matches. The ID check feature makes this a bot-free zone, and there are higher chances of meeting a potential match. A basic membership costs £14.90. Though it is costly, Parship offers a safe environment with zero fake profiles and bots. As such, you're less likely to get spammed or conned.
eHarmony
If you're keen about getting yourself a partner, you should give yourself an eHarmony subscription. The app is very particular about who you are and what you're looking for in a partner. All users must fill out a detailed questionnaire, which helps refine your match suggestions.
Unlike most dating apps, eHarmony does not flood your feed with suggestions. Instead, they roll out a few at a time, so you'll have time to consider your options.
Taimi
Easily the largest LGBTQ online community, Taimi also doubles as a dating site. It is better than most bisexual dating apps because it caters to a specific demographic. In addition, the app offers a lot of functionality even on a free membership. If you're looking for a safe space to be queer, Taimi has got your back.
Conclusion
While dating apps aren't a guarantee, you can actively shift the odds in your favor by being active and present. Avoid the common mistakes we've mentioned, and you're set to go.
If you find online dating too hectic, you can always step back and try traditional dating for a while. Remember, your peace of mind comes first, so don't hesitate to take a break if you're feeling frustrated or spread too thin.
---
The Insidexpress is now on Telegram and Google News. Join us on Telegram and Google News, and stay updated.