Which Canned Tomato Soup Is the Best?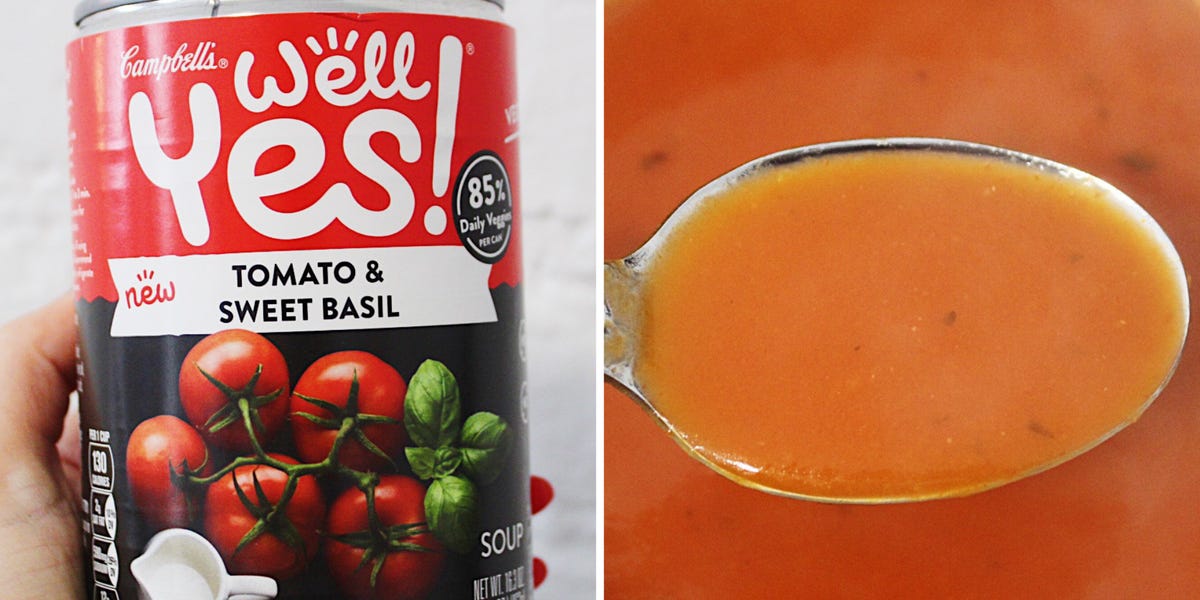 The tricky thing I find with condensed soup is making sure the base and water are well incorporated.
When I first added the tomato soup into the pot, it looked unappetizing and similar in consistency to ketchup.
Though it's still easy to make, the extra step of adding water set this soup apart from the ready-to-heat canned soups I tried. I had to stir the soup the entire time it was heating up in order to remove the small clumps of tomato paste.
The color of the soup was the same nostalgic orange-red shade I remembered from my youth.
However, to me, the extra effort the soup required me to make simply didn't pay off. The soup was watery and I still managed to find small tomato clumps floating in my soup, despite vigorous stirring.
According to Fortune Business Insights™, the global soup market size was USD 16.12 billion in 2019 and is projected to reach USD 21.0 billion by 2027, exhibiting a CAGR of 2.79% during the forecast period (2020-2027).
It tasted pretty one-note and could have used some seasoning or basil. However, it did have a nice tangy flavor balanced out by sweetness, which made it more enjoyable.
While Cambell's tomato soup is undeniably classic — and inexpensive — I'd probably only choose it if there were no other options. It doesn't taste homemade, just nostalgic.
Progresso's tomato basil soup was my second-favorite soup
It cost $2.99 for 19 fluid ounces at my local grocery store.
It wasn't as creamy as the other two soups, but that wasn't what was advert
Instead, this soup was slightly more liquid, but the seasoning made up for it. It had a strong basil flavor, complemented by the sweetness of the tomato. It tasted more homemade than the Campbell's, and I was overall impressed.
I would reach for this canned soup again.
In my opinion, the best canned tomato soup I tried was from Cabell's Well Yes! line.
Campbell's Well Yes! tomato and sweet basil soup.
It was also the most expensive at $3.69 for a 16.3-ounce can.
It had a slightly creamier texture than the Progresso soup but also had basil.
Campbell's Well Yes! tomato and sweet basil soup.

After a few minutes of heating it up on the stove, I was ready to dive in. It smelled like basil, similar to the Progresso soup, but the tomato base also had its own distinct aroma.
---
The Insidexpress is now on Telegram and Google News. Join us on Telegram and Google News, and stay updated.