The 5 Best Decorations for a Boho-Styled House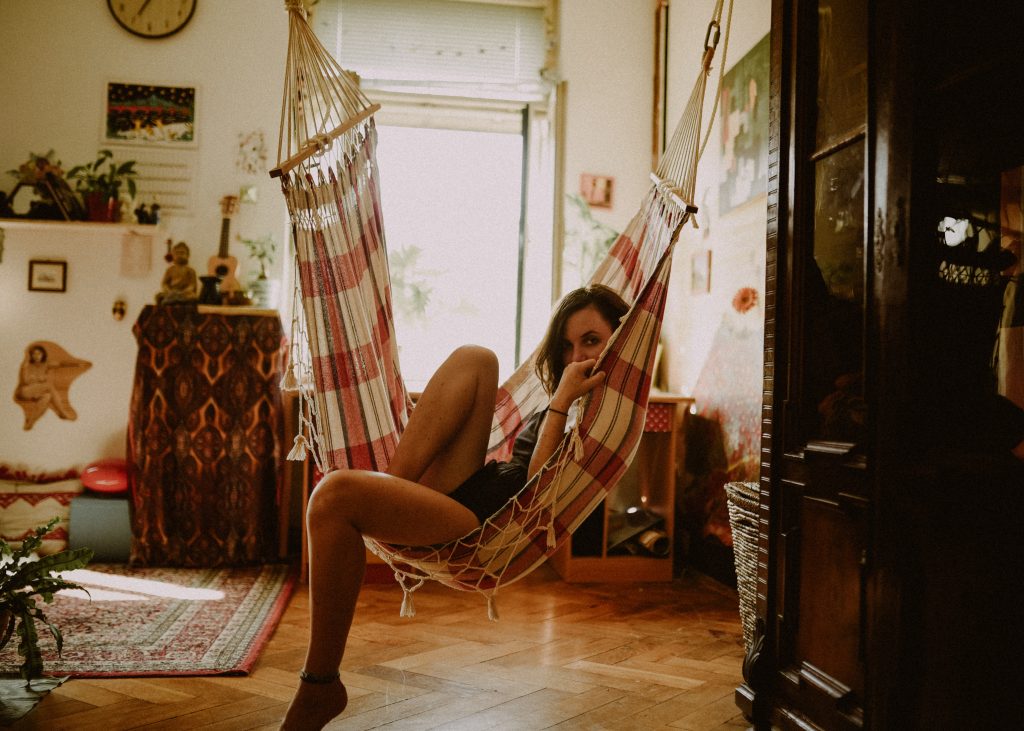 Are you demotivated every time you see your house due to its boring look? It may result in unproductivity and inefficiency, which is why you have to consider redesigning it. If you want to make it full of life, culture, and interesting items, then consider incorporating Boho decorations. They are usually unconventional, yet artistic items that can make any kind of home aesthetically pleasing. Additionally, they are the key to having bold, relaxed, and unique elements in your house. Here are the five items that you must purchase to instantly achieve a boho-chic styled home.
Y-Stop Indoor Hammock
This Y-Stop Indoor Hammock is a great boho decor because it can provide both function and form. Aside from having a stylish look, it also has a large weight capacity allowing you to have a space where you can relax and stretch which other types of chairs fail to provide. The manufacturer made it using cotton materials for utmost comfort. The frame is very sturdy to ensure that it can hold both adults and children no matter their weight. 
Who would not love this hammock if it has elegant draping tassels, arched backrest, and interlacing pattern? You can easily transfer it from one place to another and its design can fit anywhere, such as a balcony, terrace, and backyard. Its seat size measures 31.5 inches by 23.6 inches while its overall height is 47.2 inches. It retails at $50.99 only.
Bohemian Mandala Tapestry
A Bohemian Mandala Tapestry can make your home full of life due to its many colors with crisp lines made using an HD printing technology. Its unique and strong visual appeal can easily attract your guests' attention. The company used 100% high-quality polyester fabric material in manufacturing this item. The reason behind it is to ensure that it is durable enough to last for many years. In addition, this kind of material makes the tapestry lightweight and free from any toxic chemicals.
To maintain the quality of this decoration, you have to regularly machine or hand wash it. When ironing, make sure that you are using a low temperature to avoid damaging it. It is highly functional since you can hang it on the wall and at the same time use it as a soda cover, picnic blanket curtain, or beach towels. It is one of the most affordable tapestries in the market, with a price tag of $12.99.
Jonathan Y Bohemian Flair Rug
A lot of homeowners underestimate the power of rugs to achieve a bohemian styled-house. But what they did not know is that its colorful design and great features can make a big difference. One of the most recommended rugs is this Jonathan Y Bohemian Flair, as it is pet-friendly, meaning you can easily clean the fur of your dogs and cats. It is wide enough to serve as a comfortable area where your kids can play. The company used low-pile synthetic fiber to create this rug, which prevents it from accumulating too much dirt and debris. It is resistant to stain and water, letting it withstand unfavorable conditions. You must regularly clean it using a vacuum to maintain its quality.
The rug features several tones of colors including pink, blue, orange, and gold, making it an ideal decor for your living room, dining room, kitchen, entry bedroom, and home office. There is a wide range of size options to give you the freedom to choose what is the most suitable for the size of your house. You can purchase it for less than $100.
Mandala Life ART Bohemian Ottoman
This Mandala life ART Bohemian Ottoman adds another layer of fabrics and colors that let you have the boho chic house of your dreams. It is the perfect decor that you can place either in your bedroom, living room, or kids' play area. Its design can make any space look creative, useful, and luxurious. There are a lot of colors to choose from, including red, pink, blue, and beige. Aside from that, there are a lot of sizes available to let you find the perfect one for your home.
The Mandala life Art made this Ottoman using 100% cotton materials. It is rectangular to maximize the available space. You may also customize its look by visiting the store. You can have it for as low as $55.55.
Handmade hanging plant holder
ZOUTOG is the brand that crafted this hanging plant holder. It is one of the most recommended ways of displaying your plants if you have a house with very limited space. Aside from maximizing the space, it also protects them from dying because of toddlers and pets. There are three different styles that you can choose from and all of them measure 43 inches from top to bottom.
You can hand these plant holders in front of the window to ensure that it will receive enough light needed for its survival. It has a timeless and beautiful design, making it a great accent for Bohemian-styled houses. Purchase it now for $15.00 only to add a natural aesthetic to your house.
Removable wallpaper with bohemian tropical pattern
The Spoonflower manufactured this removable wallpaper that is very easy to reposition. You will not have any problem with installing and removing it. It has a strong visual design, making it a perfect material to create an accent wall in your living room or bedroom. This wallpaper contains eco-friendly water-based inks and formaldehyde. It received an FSC certification that guarantees buyers that it is extremely safe and high-quality.
Take note not to use it on textured walls and washable paints. There are several designs, sizes, and colors to choose from. Get it now for only $42.40.
In a Nutshell
The five boho decors listed above are very affordable and functional, so don't hesitate to purchase them and display them in your house. They can make your home an inviting space to the point that you would want to stay in it forever. Their colorful look made them great items to put in your living room and bedrooms!
---
The Insidexpress is now on Telegram and Google News. Join us on Telegram and Google News, and stay updated.