Lifehacks for Organizing a Move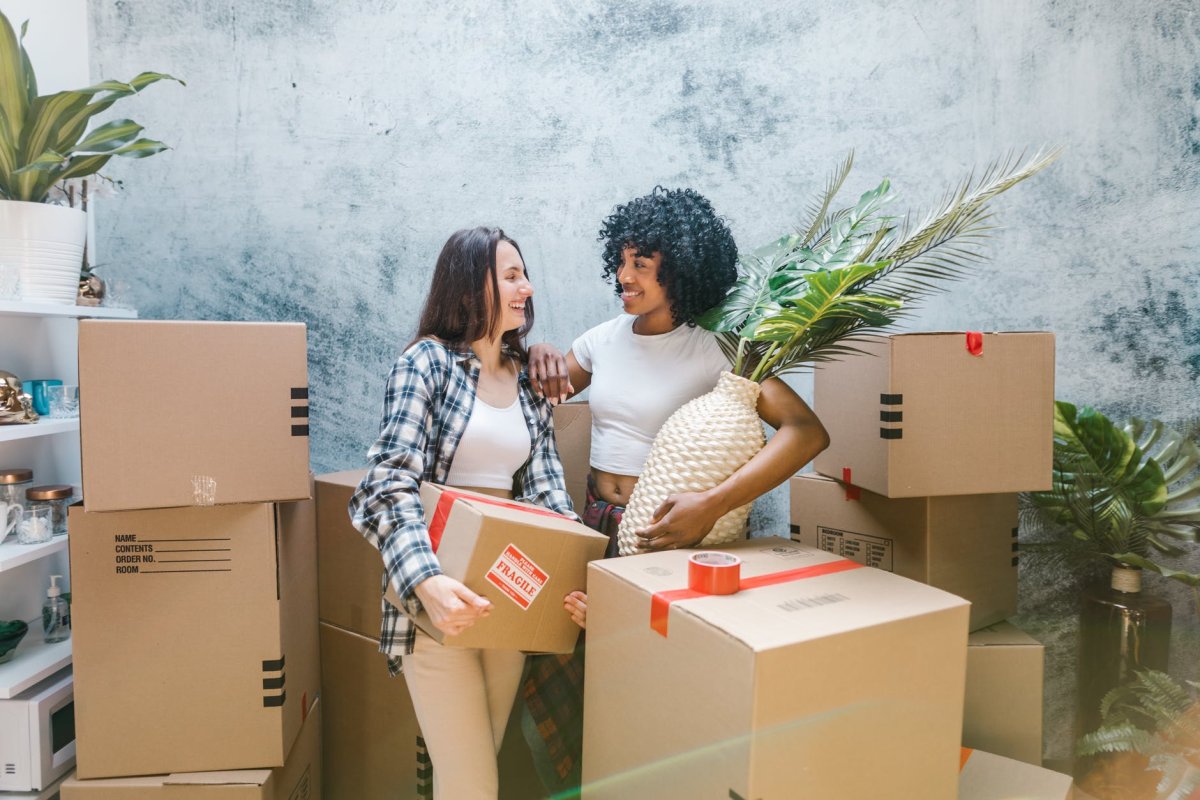 Any move, and especially an urgent move, requires a lot of effort and attention to detail. Let's start with the usual gathering of things in boxes – it seems that there is nothing complicated, right? And one simple detail – for example, properly gluing the bottom of the box with tape – will protect you from a big collapse.
Take our word for it, there is nothing worse in the moving process than dropping the contents of the box on the dirty pavement on the way to the car. Of course, it is always better to address a moving services Spokane company that will save you time and help with all the processes. But if you want to do everything by yourself, we suggest avoiding mistakes in advance and considering 3 effective life hacks to make moving easier.
Lifehack #1
Assess the scope of the problem, namely, plan how many rides you will need to move. Like many, you would like to move in one go, but you are unlikely to succeed if you are moving on your own. Therefore, it will be easier to act in several stages.
First, it is better to move all the furniture: sofas, cabinets, tables, chairs, chests of drawers. On the second ride, transport household appliances – a washing machine, dishwasher, TV, etc., and boxes – with clothes, books, dishes, household items, etc. Then make the third trip – transport interior items and household items: hangers, cornices, paintings, carpets, etc.
Lifehack #2
Sort things out and distribute them by room. Collect things separately in each room: living room, bedroom, kitchen, bathroom, hallway. Do not forget about the balcony and storage room, if any. For boxes of each zone, use markers of a certain color, so you will definitely not get confused when unloading.
Lifehack #3
Decide in advance which furniture and appliances you need to bring with you and which ones you will throw away, give away, or sell. Perhaps this is the most important step of all, so let's dwell on it in more detail. All things that you bring to a new home should be working and be necessary. But usually, everyone has an accumulation of old consumer electronics or appliances that you want to repair or sell if they are in working order.
Therefore, before moving, distribute all things into three groups:
Things to leave (these are all the things that you like, that are fully functional, and that you use);
Things to give to friends or sell via the Internet (here are all things in working condition that for some reason you no longer need);
Things to throw in the trash – do not regret it and throw everything broken, old, and absolutely unnecessary.
These simple tips will help you better organize the move and not worry too much about anything. Create a list of things you need to do and follow it. Having a plan is always better and you will not forget anything.
---
The Insidexpress is now on Telegram and Google News. Join us on Telegram and Google News, and stay updated.