Why Are Regular Eye Exams Important?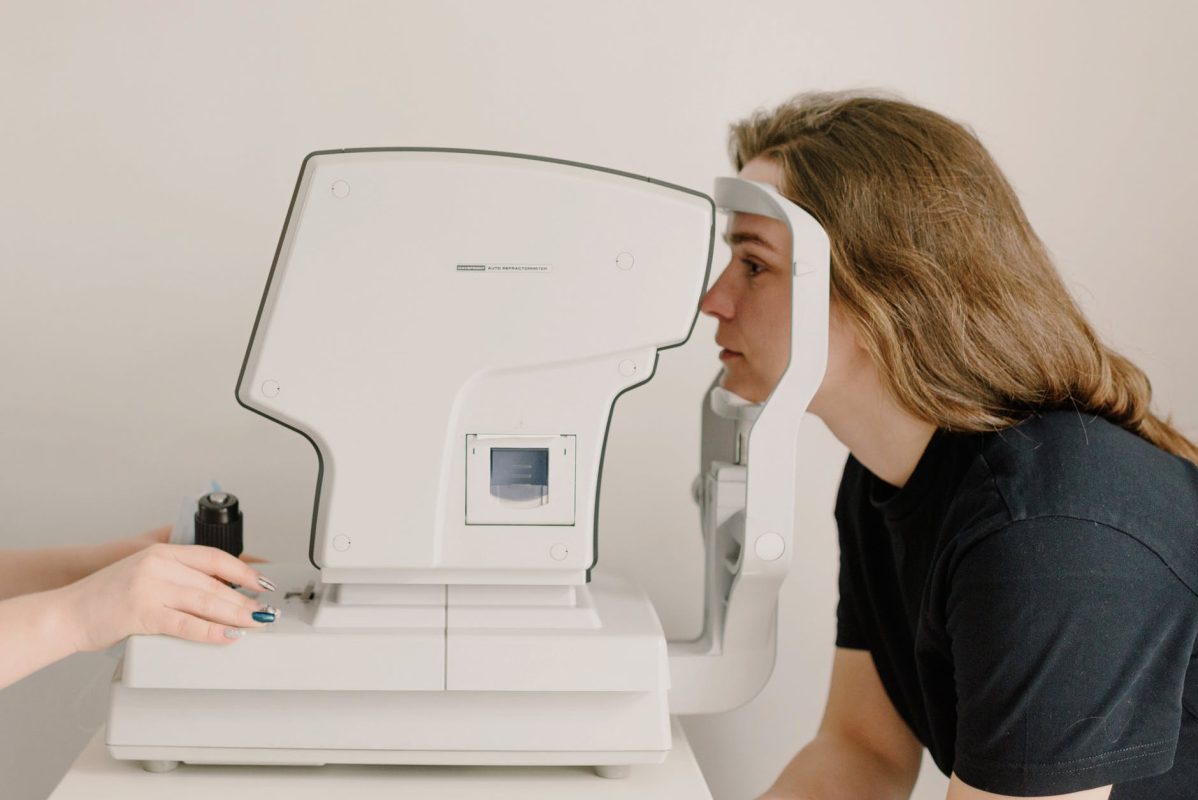 If you are having perfect vision, you may be wondering if a regular eye exam is necessary. However, the truth is that regular eye exams are crucial and anyone can benefit from them, regardless of their age. Studies show that vision is the 9th most disability in the U.S. It can be caused by an injury or a disease. And unfortunately, it can happen to anyone at any time.
If you want to book an eye exam, you can search the term eye test near me on Google to help you find the nearest optometrist from your home. An eye test is important as it can help identify any problem that may cause vision loss, thus preventing it. Before we look at some of the reasons why an eye exam is crucial, let's see what's involved in an eye exam.
What is an eye exam?
An eye exam involves a vision screening and series of tests to look for signs of common eye diseases, such as cataracts, glaucoma, detached retinas, macular degeneration, etc. The doctor will also assess how your eyes are working together as a team. One of the incredible benefits of an eye exam is that it can help detect serious eye problems at the earliest stage when they are still treatable.
However, you should note that only an optometrist or ophthalmologist can perform the eye exam. They are the only specialists who understand everything that pertain to the eye.
With that said, let's look at some of the top reasons why regular eye exams are crucial and should be taken seriously.
Reasons for regular eye exams
It helps to detect eye diseases early
Even if you don't have any eye issues, a regular eye exam is still crucial. Eye diseases, such as glaucoma or cataract can occur when you least expect. In most cases, by the time they start affecting your vision, they are already advanced. There will be little or in worse cases, nothing that the doctor can do to save your vision. But with a regular checkup, the exam may detect any of these eye diseases in their early stages when they are treatable, thus stopping the progress of the disease.
Even if there is no history of eye diseases in your family, an eye exam is still very important. Your eyesight is an important part of your overall health, and that's why you must take it seriously.
It can help detect other health problems
Other than detecting eye problems, a regular eye exam can also help detect other health problems. Some of the health issues your optometrist can detect include high blood pressure, diabetes, high cholesterol, among others. This is possible because, during a comprehensive eye exam, the doctor will observe the condition and health of blood vessels in your retina, which can predict the health of blood vessels throughout your body. Health issues, such as hypertension and diabetes can be detected by the appearance of the retinal blood supply.
As with most diseases, early detection is crucial as it can help keep the disease from progressing or causing severe damage.
Up-to-date prescriptions
Another reason why a regular eye exam is important is because of up-to-date prescription. If you need prescription eyewear to improve your vision, it is a perfect idea to see an optometrist regularly. Your prescription may change over time and you will have to get a new one to see well.
For instance, contact lenses can gradually cause damage to your eye if you don't take care of them properly. During a regular eye exam, the optometrist will check to ensure that your contact lenses are fitting well, clean, and aren't causing any other problems.
Good vision can improve your quality of life
Of course, there is doubt that a good vision equals good quality of life. While life does not end for vision-impaired or blind people, it drastically changes their quality of life. Vision is a significant part of what we do and see. If you lose part or all of your vision, you will find that you no longer enjoy most of the things that used to interest you. You will have to adjust your lifestyle around living with vision loss. Fortunately, the advancement of technology can provide help for many people. But regular eye exams can play a huge role in ensuring that you never have to lose your eyesight. This is why it makes sense to take regular eye checkups seriously as it can help prevent a lot of eye problems.
Final thoughts
Now that you have read and understood the importance of regular eye exams for you and your family, you should do something about it. If you currently don't know any optometrist around you, you can search for the best optometrist in your area and book an appointment with them. Even if you think you have perfect vision, don't ignore a regular eye exam, it can benefit you in so many ways.
---
The Insidexpress is now on Telegram and Google News. Join us on Telegram and Google News, and stay updated.