What to Do When You are Being Denied Transportation Medical Appointments in Washington State?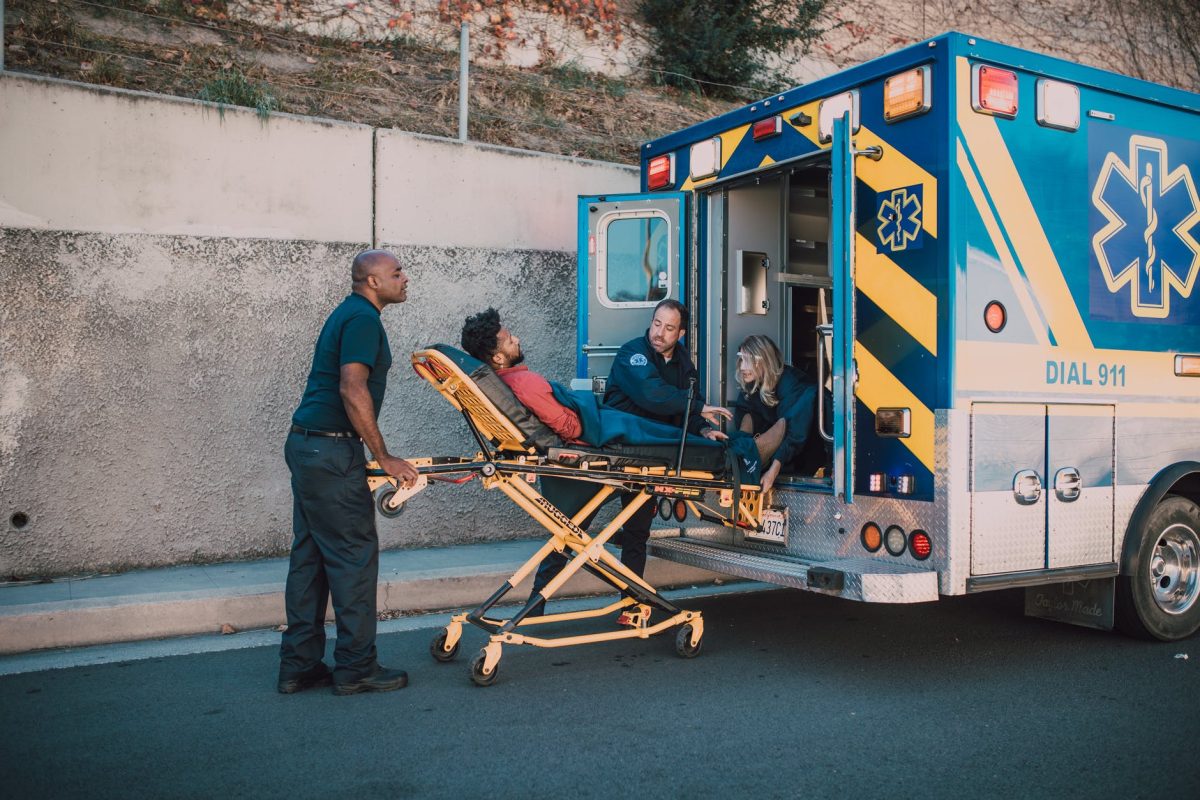 Non-Emergency Medical Transportation (NEMT) in Washington State is provided to people with mobility issues to and from their medical appointments.  However, you should note that these services are only offered to people who are eligible for the NEMT service. The state demand that there be unmet transportation needs to qualify. The following are examples of qualified unmet needs:
Lack of reliable transportation within the household
Not having a valid driver's license
In the case of physical, mental, or cognitive issues
Being unable to seek services alone
There are cases where you can be denied transportation if you are not eligible, or your transportation need fails to meet certain Medicaid conditions.
Who is Eligible for a Ride?
Medicaid is a federally controlled organization. Therefore, according to the federal regulations, you can get medical transportation to and from the medic as long as you are a Medicaid beneficiary.
When you enroll in Medicaid, you will receive the necessary instructions about the medical rides that the organization provides. Also, you may need to contact an agency, a Medicaid caseworker, or a ride service who will tell you if you are eligible for a ride with Medicaid.
The contact you choose should:
Ensure that you are eligible for a ride.
Help you decide if you need emergency medical care.
Verify a medical appointment.
Ensure that you do not have any other transport means you could use to make it to your appointment.
Decide the type of ride you will get according to your situation.
Most people at the age of 60 years and above are eligible for transport. However, the person needs to prove that they do not own a car, cannot afford to drive, or cannot drive due to their health conditions, or are not allowed by the state to drive. They also need to prove that they cannot use public transportation, or the option is not available (especially during the Covid crisis).
During normal times, an estimated 3.6 million people miss medical appointments due to transportation barriers. However, with the current global health crisis, these numbers have spiraled. NEMT, which Medicaid covers, has raised this initiative to reduce the medical transportation barrier.
Rides Covered By Medicaid
Once you are eligible for a ride to your appointment, you can have the freedom to choose which doctor is right for you. However, the doctor you select will need to be a local doctor because Medicaid will not pay for any ride away from your local areas.
Also, Medicaid will offer the most cost-effective means of transports like a wheelchair, volunteer driver, public transportation, or any other cheaper means. Also, Medicaid states that sometimes you may need to share a ride with other passengers.
As a beneficiary who needs medical transportation, you may need to cancel a ride that you cannot use in advance. You can call the call center and cancel the ride as soon as possible.
After your medical appointment, Medicaid allows you to schedule a return ride from the same driver you worked with. However, if you don't know when your doctor's appointment ends, you should have the call center leave a 'will call' schedule.
The driver may have to come to pick you 30 minutes past the time you had called them. If you have waited for longer than 30 minutes, you can call the company, and they will try to look for another ride for your sake.
Sometimes your driver may arrive as early as 30 minutes of your specified time. So, you may need to be ready an hour before your appointment or even longer, depending on the travel distance.
What Can Cause a Denial of Medical Transportation?
Non-Medicaid beneficiary: The first cause, of course, is if you are not a Medicaid beneficiary. The NEMT is only available to Medicaid beneficiaries or people who are under Medicaid care. You can also be denied transport if your state prohibits you from getting a ride under some specific rules. Each state has different rules, so get to know what your state rules are.
Personal preference: According to the federal rules, you cannot choose the company that will give you the ride. If you insist on a particular form of transportation other than the one Medicaid has offered you, you may be denied transportation. In this case, you will be required to pay for your ride.
Fraud and Abuse: Fraud can also cause a denial of your medical transportation. According to Medicaid regulations, fraud is defined as "a deliberate deceit or misrepresentation committed by a person with the knowledge that the deception may result in some unlawful advantage to himself or another person." Falsifying medical trip records is an example of fraudulent activity.
When Medicaid upholds a denial, you will receive a message from a Medicaid member who will explain the reason for the rejection. They will also give you the right and chance to appeal. Fortunately, you are allowed to use the ride for 10 days after a denial has been set.
You will mostly receive a message from a Medicaid member 48 hours after the denial decision is made. However, during the ten days after a denial, you can still use the rides.
What To Do After Denial of Medical Transportation 
What happens if you are in an emergency and the company refuses to offer you a ride to your medical appointment? During normal times, you would have asked a neighbor for a ride. But in these pandemic times, many will refrain from giving you a ride in fear of contracting the Covid 19 virus. Either way, your neighbor will never be reliable.
If you want reliable medical transportation, consider using the services of a reputable medical transportation company near you. Such professional companies are very reliable as they are focused on ensuring they give the best services to clients. Regardless of your medical emergency, these companies are well equipped to handle different categories of patients.
Final Words
NEMT under Medicaid is a lifesaver for many people with transportation problems. As long as you meet the eligibility requirements of Medicaid, then you can rely on Medicaid to offer the medical transportation you need. If you are denied transport in one way or another, you can send an appeal or find another means of medical transport. Luckily, medical transport companies are making life easier for many patients across the country.
---
The Insidexpress is now on Telegram and Google News. Join us on Telegram and Google News, and stay updated.