How To Choose A Mental Health Therapist Who's Right For You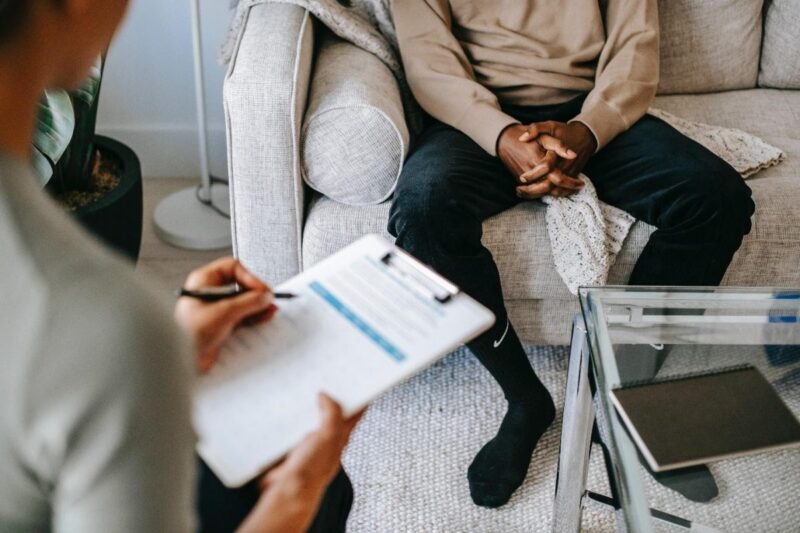 If you suffer from depression, trauma, or are grieving the loss of a loved one, then opting for therapy is the right step for you. For starters, we have to admit that the first step to healing is to realize that you need help. And once you come to terms with this realization, you can progress towards the second step: finding a therapist to help you cope with your mental health issues. Listed below are a few tips that can help you find the right one:
Consider their credentials and area of expertise
Always start by searching online or asking people you trust for few recommendations. This will at least help you prepare a list of potential therapists to consider. Once you've prepared your list, starting looking into their educational background and area of expertise. The credentials and area of expertise of a therapist matter the most because it determines their credibility and experience in treating people with similar issues as yours.
It is not wise to seek help for mental health issues from someone who does not possess a valid license to practice. Not only is this unhealthy, but it is also illegal. Choose a Licensed Mental Health Counselor (LMHC) who has the knowledge and clinical experience necessary to address the problems you seek help for. For example, if you seek therapy for marriage counseling or family-related issues, a therapist with a marriage and family counseling license is best for you. In case of treatment needed for chemical addiction, a therapist who is a licensed chemical dependency counselor should be your pick. The license ensures that the therapist is competent enough to understand your condition and provide suitable treatment. Therefore, always do your homework before booking an appointment.
Consider what you might work best with
Not everyone is comfortable with receiving therapy from just anyone. People have their preferences, and they are entitled to these preferences. So before you make any final decisions, understand what makes you feel comfortable.
Consider factors such as gender, age, religion, etc., as these can influence your treatment, response, and relationship with the therapist. For example, if you feel you might experience generational gap issues with someone significantly older than you, opt for a younger or middle-aged therapist. If you do not feel comfortable while unburdening with the opposite gender, choose one from the same gender as yours. The more comfortable you feel, the more straightforward your road to recovery.
Consider your purpose
Before you start booking appointments, you need to ask yourself some questions regarding why you need therapy in the first place. Ask yourself questions like:
What difficulty are you facing?
How are those difficulties affecting you?
What do you stand to gain from therapy?
Are there any other alternatives?
Once you have the answers to these questions, you will have better chances to find the right therapist for yourself. You will have a better idea of what to expect in terms of treatment and outcomes.
Ensure your personalities fit
While age, religion, and gender matter in your treatment journey, the personality of the therapist and whether or not you trust them matters a lot too. The base of a healthy client-therapist relationship rests on their personalities clicking. Generally, a positive and supportive relationship between the therapist and client is dependent upon the following factors:
Understanding: There must be a rapport between the client and the therapist. It should be positive enough to maintain a connection but not too much that it turns into a friendship.
Trust: Trust allows the client to share her/his thoughts and feelings openly. Without it, the healing process will come to a halt.
Authenticity: A credible therapist is authentic and genuine. S/he considers the client and demonstrates expert knowledge believably and understandably to the client.
Positive regard: A therapist must believe in you and your ability to overcome the problems you experience and the progress you make.
Positive communication: A therapist is responsible for communicating in a warm, considerate, and positive manner while pointing out your problems and ways to overcome them. Being negative can be counterproductive to the treatment process.
Consider schedule and timings
If you can't make it to an appointment, why even bother looking for one? Therefore, always consider the office locations of your therapists, timing flexibility, and personal availability. It helps a lot if your therapist doesn't work far away from you and is willing to see you on an urgent basis. Consider the days you will be available and how many days you can afford therapy.
Many therapists have started providing online counseling services. You can also choose to look for suitable options and have your therapy session from the comfort of your home via video call. This approach to getting help allows you to open up in an environment where you are most comfortable and get expert help simultaneously.
Conclusion
Emotional and mental healing has become a necessity when stress and negativity of life hinder the joys of your life. If you have started your journey towards a better mental state, choosing the right therapist matters a lot. Hence, consider all the above-mentioned factors and select a therapist who fits your list of essentials.
---
The Insidexpress is now on Telegram and Google News. Join us on Telegram and Google News, and stay updated.