Google Isn't Your Doctor! Five Risks Associated with Self-Diagnosis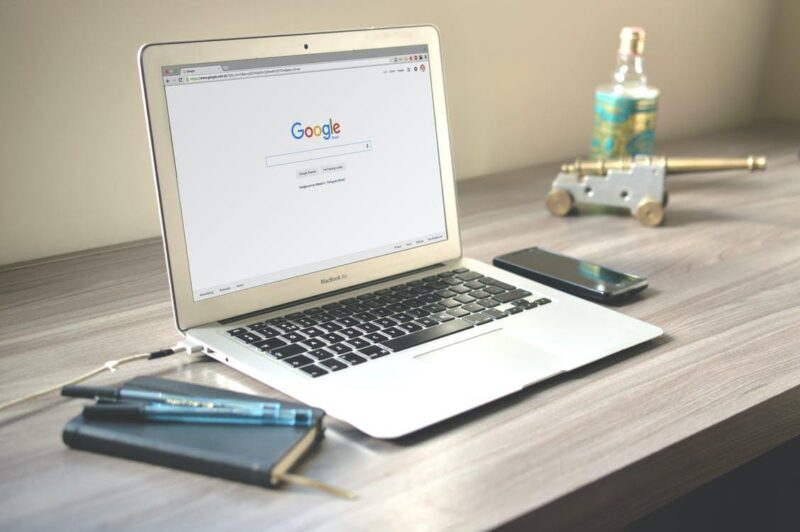 No matter the issue, Google is the first place we turn to when we have unanswered questions. Whether finding new recipes, searching for a new location, or looking up any information, a few clicks can give us everything we need. Although this may seem incredibly convenient, at times, scouring the internet for answers may not be the best route to take, especially when you're looking for health-related queries.
It's true- some of us can be more prone to developing health anxiety if we don't get our answers immediately. But still, heading to a search engine can confuse you further and cause even more issues after reading some info and deciding to take action yourself. While Google is an excellent resource for information, it isn't a doctor, and nor should you indulge in callous self-diagnosis. Here's why:
Harmful nonchalance
One of the biggest reasons you need to avoid self-diagnosing is that it can lead to unfounded, often incredibly damaging, consequences. While many assume that Googling your symptoms will lead to unwarranted panic, at times, it can also lead to nonchalance. You may find misleading answers that make you believe your symptoms aren't as severe as they may be. If you're lucky, the delay in seeking actual treatment won't cost you too heavily. However, in some cases, it can lead to life-threatening complications.
For example, suppose you're experiencing symptoms of respiratory distress and have also worked in environments contaminated by asbestos microfibrils. In that case, your first move should be to seek medical help instead of looking up your symptoms online. You might misdiagnose yourself with a non-serious disorder when you might be experiencing signs of mesothelioma. Mesothelioma is life-threatening cancer and, if left unchecked, can quickly become the reason for your demise. However, if spotted early, mesothelioma prognosis can be effectively treated and managed. So, before you put your guard down after finding a website that brushes off your symptoms, get checked out by a professional. It can help you verify whether you need to worry or calm down.
Unnecessary treatments
Another huge danger associated with self-diagnosis is that you may end up undergoing some wholly unnecessary treatments. This is one of the worst things you can do, as many people ditch consulting a doctor altogether and instead start treating themselves independently too. In the best-case scenario, you might end up spending a lot of money to no effect. However, in the worst-case scenario, you might seriously hurt your health.
When you follow unverified treatment procedures on the internet, you might suffer adverse side effects due to incorrect medication. Furthermore, you may also relax and believe that the drug will do its job and neglect the real issue at hand. This negligence can cause the actual problem to exacerbate. Additionally, many patients also start taking unnecessary tests after searching for their symptoms online. Not only does this cause unwarranted panic, but it can also cause a big dent in your savings.
Confusion and misinterpretation
When you search up medical questions online, more often than not, you'll be bombarded with terminology that makes little to no sense to you. It can be challenging to understand the meaning and the implication of the knowledge we find if we don't have proper training in that field. So, even if you find the correct information on the internet, there are high chances that you'll end up misinterpreting what you read and using that knowledge inappropriately.
We might have an incorrect picture of what the symptoms mean, how they affect us, and the condition. Furthermore, we might end up misunderstanding the treatment procedures. This last point often causes a clash with medical practitioners, as patients who have Googled their symptoms usually start mistrusting their doctor's opinion. They may believe that doctors are deliberately misleading them if the information the doctor provides differs from the information they read online. Hence, to save yourself all this confusion, it's better to visit a certified medical health practitioner rather than the internet.
Unnecessary panic
Anyone who has ever searched for their symptoms online will know that the information we find can often be incredibly jarring. Even looking up the reasons for a simple headache can have people believing they have some brain-related problems or more. Finding such information can cause people to develop high stress levels until they seek help from a trained professional.
Additionally, this unnecessary panic doesn't just affect individuals but can have a detrimental effect on public health. If you find startling and scary medical information online, you're likely to pass it forward and start a chain reaction. This mass hysteria has nocebo effects and can lead to people forming widespread, uninformed opinions about any disease, as we saw with the COVID-19 outbreak. Visiting a doctor may seem scarier than searching up your symptoms online, but in the long run, the latter can cause you much more panic and damage.
Unverified sources
One of the most significant shortcomings of the internet is that anyone can publish anything without any credentials to back up their claims. While medical journals and other verified publications thoroughly investigate and verify their content, one can't say the same for random blogs. You might find unverified information on the internet that can either cause undue panic or mistakenly let you believe that your symptoms don't indicate a severe underlying issue.
Even if you find accurate information, it'll be too vague and generalized to be helpful most of the time. Furthermore, it won't be personalized and will ignore factors such as family history, age, social determinants, etc., that help in the final diagnosis.
Conclusion
Jumping to conclusions is never good, especially when they're related to your health. There are thousands of diseases in the world, and many symptoms can overlap with others. Without working with a trained health practitioner, it can be challenging to identify the real cause of your distress and cure your issues. Although a quick search on Google may seem much more straightforward than visiting the doctor, in the long run, the latter option helps you keep yourself healthy and mentally satisfied too.
---
The Insidexpress is now on Telegram and Google News. Join us on Telegram and Google News, and stay updated.