Everything You Need to Know About Prescription Drug Addiction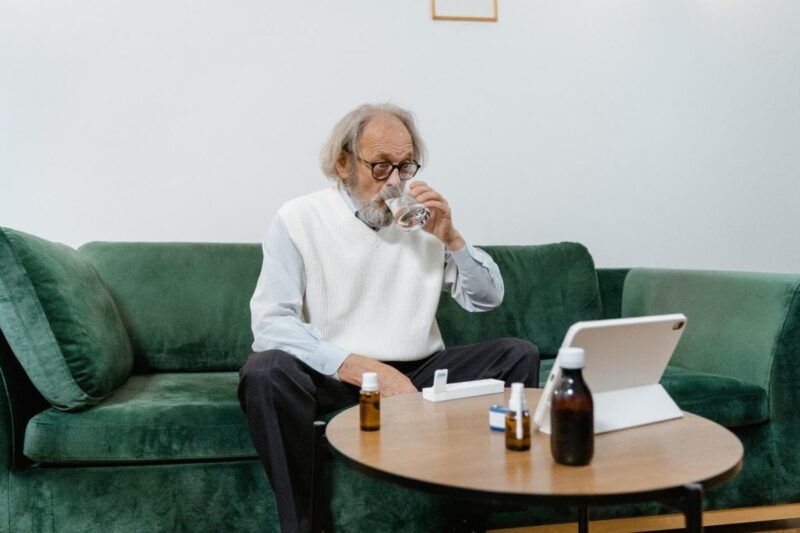 It is pre-established that every drug has some side effects and complications; addiction and dependency are often life-threatening. Fortunately, with the advancement of the medical industry, these drugs are replaced with newer drugs with lesser dependence liability and improved pharmacodynamics.
On the part of the patient, sometimes an otherwise harmless drug produces unwanted symptoms owing to excessive or wrong dosage regime. Therefore, taking the medication the right way is equally important as getting the right prescription. This article is a mindful approach to educating all those wanting to know everything about prescription drug addiction. If you are one of those people, don't hesitate to keep reading!
What does prescription drug addiction mean?
Prescription drug addiction means developing dependence on a drug prescribed to you to treat an ailment. The dependency reflects in withdrawal symptoms when the drug is stopped abruptly or long after the prescribed dosage is completed. The body craves the substance to perform normally, forcing you to take more.
There are two ways you develop an addiction to a prescription drug. One is when for some reason, your body does not respond to the drug in an expected way, or you misused the drug. The latter is more common as several anti-psychotics and CNS depressants relax the mind and body. As a result, the patient often takes them for far longer than they were prescribed.
Whether acquired from a prescriptive drug, drug addiction has the same complications as any other substance. The patient may need immediate Waismann method rapid detox and rehabilitation. The rehabilitation process should be taken under professional supervision since getting the drug out of the body may not be easy. Therefore, it is always better to take refuge in trusted institutes like Palm Beach Institute, which has successfully rehabilitated many drug abuse victims. They have experts to offer individualized care to people coming to their treatments centers across many states. 
Prevalence of prescription drug abuse
The menace of prescription drug abuse is spreading like wildfire. According to an estimate by experts, in 2020 only, 16.1 million people have used prescription psychotherapeutic medications for reasons other than why the physician prescribed them for. This number accounts for more than 5.8% of the US population, which is alarming.
Which classes of prescription drugs are more likely to develop an addiction?
According to the National Institute on Drug Abuse, three classes of prescribed drugs have more chances of developing dependence in their patients. They are opioids, Central Nervous Depressants, and CNS and CVS (cardiovascular system) stimulants. These are also the most abused prescribed drugs owing to their calming, soothing, and energizing properties.
Opioids prescribed for managing pains
Painkillers such as codeine, hydrocodone, morphine, oxycodone are commonly prescribed due to their efficacy in managing and treating long-term pain. They can indeed contribute to a pain-free life if taken following a physician's prescription and have less tendency of developing dependency in patients when used for short durations.
On the contrary, when taken unrestricted and for longer, they lead to dependency, addiction, and abuse. Not only that, an overdose of opioids maintained for a longer duration can lead to severe complications and withdrawal symptoms. Even worse situations arise when the drug is snorted or smoked, which is life-threatening in most cases.
How do you know you are one of those misusing opioid prescriptions? Opioid abuse often provokes conditions like constipation, nausea, drowsiness, acute pain that can only be treated with high doses, slow or shallow breathing, mood swings, and incoherent speech. If you observe these issues, it is time to see your physician.
CNS depressants to treat depression, anxiety, epilepsy, and similar disorders
Benzodiazepines such as valium, Ativan, and barbiturates like Amytal, Seconal, etc., are common drugs for treating insomnia, depression, anxiety, and seizures. These drugs have the effect of depressing CNS activity by mimicking the effects of GABA (gamma-aminobutyric acid).
These overall have a drowsy and calming effect. They can be easily abused as they have a side effect of creating dependence when used for long. Side effects such as respiratory disorders and breathing difficulties may aggravate when used with alcohol. Many patients who take an unmonitored dose of these CNS depressants and stop abruptly develop life-threatening withdrawal syndromes.
Symptoms like troubled walking, mood changes, short-term memory loss, trouble concentrating, and incoherent speech are some preliminary signs of CNS-depressants abuse.
Stimulants to treat respiratory disorders like asthma or other diseases like obesity
As the name suggests, drugs like lisdexamfetamine, methylphenidate, and dextroamphetamine give you a kick-start as they dissolve in your body. They work by increasing blood pressure, blood glucose levels, and heart rate. They are also involved in causing vasoconstriction of blood vessels and vasodilation of airways.
The common methods of abuse of these drugs involve crushing the tablets in powder and snorting them to feel a boost of energy. However, these drugs abruptly change blood pressure and heart rate when taken in higher doses, creating life-long complications.
It is therefore always suggested to take only the prescribed doses. If symptoms like excessive weight loss, headache, insomnia, persistent increased blood pressure, and lack of appetite arise, immediately consult your doctor.
Conclusion
Prescription drugs are becoming the leading source of overall drug addiction worldwide. It is often said that as the number of prescriptions rises, so do the stats of people misusing the prescription. According to a study by the Substance Abuse and Mental Health Services Administration (SAMHSA), in 2015 in America alone, 18.9 million people misused prescription drugs, and this number has been increasing since then. It can only be controlled through the conscious efforts of the patients and physicians. Therefore, any prescribed medication should only be taken in the recommended dosage. If anything goes wrong, a physician should always be involved.

---
The Insidexpress is now on Telegram and Google News. Join us on Telegram and Google News, and stay updated.