A Detailed Guide to C4 Pre Workout
Have you recently started working out? If so, you should consider taking a pre-workout supplement to provide you with a boost in the gym.
There is a vast assortment of such products available for purchase online. For instance, C4 Original Pre-Workout is a preferred choice of many gym-goers fond of classic pre-workout powders. It's packed with traditional, high-quality ingredients, some of which include caffeine, creatine, vitamin C, B6, and B12.
Caffeine is included in the formula to improve alertness and focus, creatine to boost performance, whereas vitamins to reduce fatigue.
We hope the following C4 pre-workout review introduces you to the ingredients, benefits, use, and safety of this supplement.
What is it?
C4 Pre-Workout is a pre-workout supplement designed to provide high levels of energy, focus, and motivation to take up any workout challenge. It's suitable for both beginners and experienced users. What makes this supplement popular among gym enthusiasts is the semi-transparent formula, familiar ingredients, and a variety of flavors.
Moreover, its semi-transparent formula means the manufacturer isn't afraid to reveal the secret of how the supplement works. Also, the ingredients used in the production of C4 Original Pre-Workout are a part of almost every similar supplement, classified as traditional ingredients. This formula is available in a multitude of flavors, meaning it appeals to the tastes of various users.
Ingredient list
C4 Pre-Workout includes an extensive range of ingredients, including vitamin C, niacin, vitamin B6, folic acid, vitamin B12, calcium, beta-alanine, creatine nitrate, arginine alpha-ketoglutarate, N-Acetyl -L-Tyrosine, caffeine, velvet bean, citric acid, silicon dioxide, calcium silicate, malic acid, beet juice for color, polydextrose, sucralose, and acesulfame potassium. When it comes to the portion of vitamins and minerals, vitamin C, vitamin B6, vitamin B12, folic acid, and niacin are standard ingredients in pre-workout supplements.
Beta-alanine, on the other hand, is a more specific ingredient in such formulas, which is beneficial to users in terms of endurance, performance, and recovery. Anyhow, it's important for users to remember that beta-alanine might cause a harmless tingling sensation, as its molecules graze the nerve endings when circulating through the system. Check out the following beginner's guide to beta-alanine.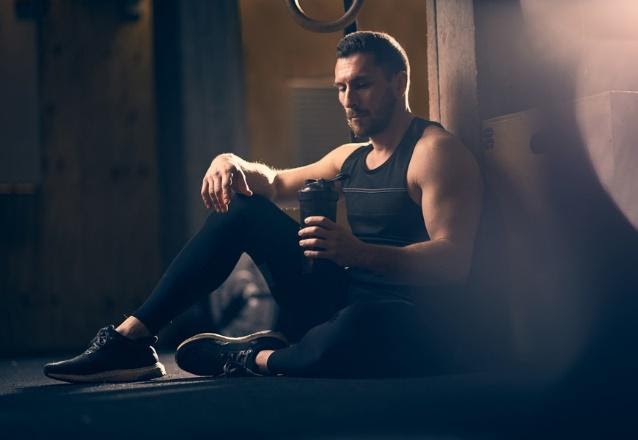 Let's learn more about the way in which this non-essential amino acid works. In the muscles, beta-alanine levels are normally low, whereas histidine levels are usually high, thus limiting the production of carnosine. Nevertheless, beta-alanine has the potential to increase carnosine levels by up to eighty percent. Carnosine plays an essential role in the course of exercise by breaking glucose down to provide fuel for exercises of high-intensity. During workouts, muscles are known to break down glucose into lactic acid, which then converts into lactate responsible for producing hydrogen ions.
Furthermore, the job of hydrogen ions is to reduce the pH level of the muscles, which makes them more acidic. The acidity of the muscles blocks the breakdown of glucose and affects their contraction ability, leading to fatigue. Carnosine, however, reduces muscle acidity during arduous workouts and lessens fatigue.
While some individuals consider the tingling sensation as a side effect, others prefer it as an indicator that beta-alanine is actually working. It's worth remembering that most pre-workout supplements contain 3.2 grams of this ingredient per serving, while C4 Pre-Workout uses half of it.
Creatine nitrate is another valuable ingredient, helping the body with energy stores replenishment in order for gym enthusiasts to endure harder and longer workouts. Also, it makes the muscles look larger and fuller owing to its ability to retain water. While creatine monohydrate is still largely used, many individuals have made the switch to creatine nitrate, as it's believed to be absorbed better by the body.
Moreover, the amount of creatine in C4 Pre-Workout is just one gram, which provides a small boost during workouts. Nevertheless, it won't be enough for experienced lifters who usually dose creatine in higher amounts. Follow this link, https://www.medicalnewstoday.com/articles/263269, to get familiar with the uses, benefits, and potential risks of using creatine.
Another support ingredient is arginine alpha-ketoglutarate (AAKG), which takes the role of a nitric oxide booster. It's claimed to boost protein synthesis and assist the liver in processing some of the training byproducts. This ingredient helps users not to get sore and stiff while exercising in the gym, as well as recover faster after an arduous workout.
Teacrine is a specific ingredient to C4 Pre-Workout, which is claimed to boost one's mood and motivation. It's a compound that blends the effects of caffeine and theanine. It helps gym enthusiasts feel more alert, positive and motivated without inducing the jitters that come with caffeine.
N-Acetyl-L-Tyrosine (NALT) is a valuable compound in the C4 Pre-Workout formula, which boosts focus and reduces the stress that comes with intense workouts. In contrast, velvet bean is included in this formula for its mood-boosting properties, along with a testosterone boost.
Ultimately, caffeine is among the main ingredients, with a dose of 150 milligrams. Given one cup of coffee contains approximately a hundred grams of caffeine, this dose equals 1.5 cups of coffee. It might be, however, too low for users who are regular consumers of coffee.
As far as the safety of this supplement is concerned, the ingredients are believed to be clinically safe. Also, there is no evidence that C4 Original Pre-Workout triggers a tachyphylactic response, which is common for neuroactive agents like caffeine and other sorts of stimulants. The term tachyphylactic refers to the ability of a compound to gradually build tolerance and reduce its potency unless the dose is increased.
What are the benefits of C4 Pre-Workout?
This pre-workout supplement is considered beneficial because of providing an energy boost, a mood boost and assisting recovery. When it comes to boosting the energy levels of users, C4 Original definitely works. By taking the supplement prior to hitting the gym, you are likely to feel energized and alert when arriving there.
Energy levels vary in users, depending on the amount of coffee they have consumed before taking the supplement. Those who consume large amounts of coffee are thought to feel more energetic when compared to those consuming less coffee in the morning. Some of the other benefits include premium ingredients and safe dosing.
Are there any side effects?
Like any other pre-workout supplement, C4 Original has some potential side effects, which are usually minimal. The adverse effects related to this formula have to do with the effects of beta-alanine and caffeine. As previously discussed, beta-alanine might cause itchiness and a tingling sensation, which is only temporary and considered more of an annoyance.
Regarding caffeine, the possible side effects linked to this ingredient include jitters, headaches, anxiety, and trouble sleeping. Nevertheless, individuals fond of coffee aren't likely to experience any negative effects, as the amount of caffeine is just 150 grams.
How long does it last?
Naturally, the majority of potential users are curious about the amount of time the effects of C4 Original last. It's determined by considering the half-life of the main stimulating ingredients, such as caffeine, beta-alanine, and N-Acetyl-L-Tyrosine. The average time would be between two and three hours after ingestion.
For instance, the half-life of beta-alanine is approximately twenty-five minutes. N-Acetyl-L-Tyrosine has a half-life of about three hours, whereas the half-life of caffeine is five hours. Nevertheless, the effects of C4 Pre-Workout don't last the same in all individuals, as it depends on their body type and energy demands.
How to use it?
Regarding its use, C4 Original is supposed to be taken thirty to sixty minutes prior to training. Make sure to add one scoop of powder to 200 milliliters of water. Wait for the powder to dissolve in the liquid, and you can then ingest it.
The bottom line
This popular supplement is suitable for individuals looking for mild effects.
Endure longer workouts and recover much faster than before!
---
The Insidexpress is now on Telegram and Google News. Join us on Telegram and Google News, and stay updated.