7 Ways to Prepare For the Summer Months
When spring starts to fade and summer rolls around, a lot of things change. Not only do outside temperatures increase, but you also have an increased number of things you need to do to prepare. If you need help getting ready for the summer months, here are seven tips to make it easy.
1. Buy Sunscreen
You might like the way you look when you get a nice tan, but the sun that's tanning your body is also doing serious damage to your skin. Before summer comes around, make sure you have at least SPF 30 sunscreen to protect your skin. You should apply sunscreen when you're spending time out in the sun and reapplying it on a regular basis to make sure you're protecting your skin.
2. Energy Upgrades
One of the best ways to prepare for summer is to install solar panels and other energy-efficient upgrades in your home. Families use a lot of electricity during the summer since the kids are home all day and the AC needs to stay on, which means investing in energy-efficient upgrades can save you a lot of money. Even better, you can get financing to help you pay for solar power for home use, which makes it easier to make money-saving upgrades.
3. Get an HVAC Inspection
Summer is one of the busiest seasons when it comes to your HVAC system, so the last thing you want is to have an HVAC problem in the middle of July. Instead, call an HVAC technician to inspect your furnace and air conditioner before summer arrives. You'll save money on the appointment, plus you don't have to worry about your air conditioner failing in the middle of the summer.
4. Have Your Roof Checked
The majority of storms occur during the winter and early spring, so summer is the perfect time to have your roof checked for damage. Whether you've got an asphalt shingle roof or a corrugated metal roof, you should have your roof inspected on a regular basis to make sure it's not damaged.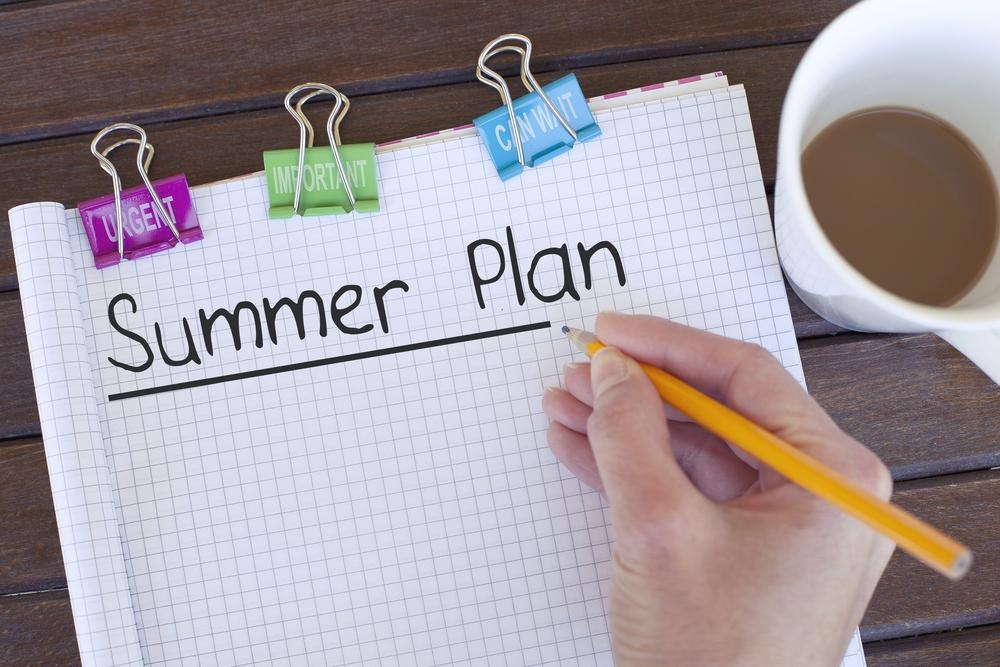 5. Make Plans Now
If you're planning on taking any vacations or camping trips during the summer, start getting organized as early as possible, so you don't experience any hiccups later on. With campgrounds and hotels, booking early is essential if you want to get the best deal and ensure availability. If you're going to take a flight during the summer, you'll want to book that as early as possible too.
6. Buy Summer Clothes Early
Once summer rolls around, stores start putting all their summer clothes on display at full price. However, the months leading up to summer are full of great sales on summer clothes, from tank tops and t-shirts to shorts and shoes. When you buy your summer wardrobe during the offseason, you save a lot of money and get access to a wider selection of clothing.
7. Set Up an Outdoor Area
Summer is all about spending time outside, so make sure you've got a spot where you can relax and enjoy yourself by setting up an outdoor living area. If you've got a patio or porch, you can set up your grill, some furniture, and outdoor lights to create the perfect evening relaxation spot. Even if you just have a small yard, you should find a spot to put a grill or some patio furniture so you can enjoy the great outdoors.
Preparing for the summer can be a lot of work, especially if you live in an area where it gets extremely hot during summer. Make sure your HVAC system is in good shape and protect yourself from the sun, and you're good to go.
---
The Insidexpress is now on Telegram and Google News. Join us on Telegram and Google News, and stay updated.