6 Easy Ways to Get a Perfect Gift for a Bride to Be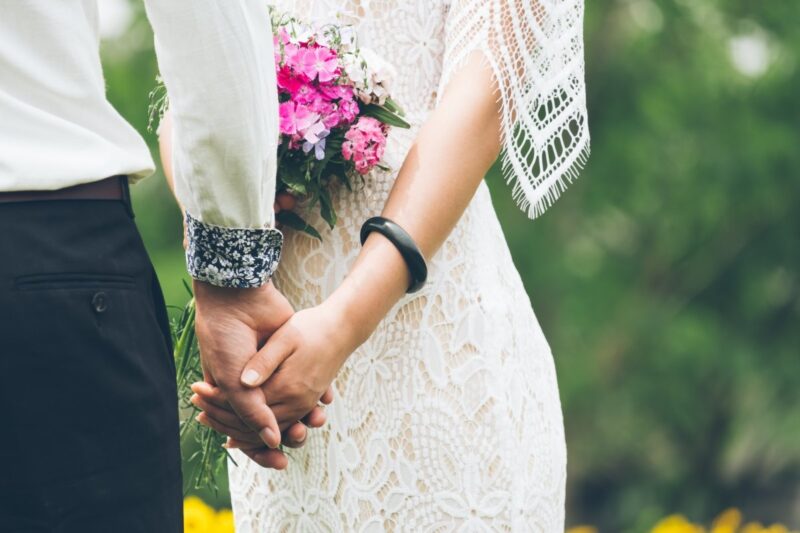 It's an extraordinary time for the Mrs-to-be—she's about to start a journey that leads her to the love of her life. And you're going to be right there by her side, helping her every step of the way.
Of course, you want to make sure she knows just how much she means to you. And while it can be hard to find that perfect way to express yourself, we've got some tips on gifts that will show your future friend or sister-in-law what's in your heart. Here are six easy ways to get a perfect gift for a bride-to-be!
Look at her Pinterest or Instagram
The easiest way to find out what she wants is by looking at her wedding board on Pinterest. It can give you some great ideas of things she likes and needs for the big day. (It even works if she doesn't have a board — search for "bridal shower gifts" or "wedding gifts" and see what comes up.)
Instagram is also a great place to look. Many brides post photos of their engagement party, bachelorette party, etc. If they're mentioning any gifts in their pictures or posts leading up to the wedding, you can get some pretty good ideas there too!
What are their interests?
Think about what kind of person they are. Are they outdoorsy? Find them a nice new camping set! Do they like cooking? Get them some kitchen supplies! Are they super active? Maybe get them some workout clothes or running shoes! When in doubt, get them something that fits their personality.
Where are they registered?
Look at her Amazon wish list or registry if they have one available online. Guests can view purchased items or add new items to their single registry list from any retailer. So this makes it easy for you because all you have to do is click on an item for them and then type in their shipping address when prompted by the system – nothing could be easier!
Listen carefully when they talk in passing.
Do they say something like, "Oh, I wish I had one of those" when they see an item? That item is probably perfect for her! Just make sure it's not obscenely expensive or not sold anywhere. You don't want to be left in the lurch when you find out that the item she wanted was far out of your price range or could only be bought overseas.
Put your creativity to the test.
If you don't want to buy a traditional gift, you can make your own! For example, if you are good with words, write a poem; if you are good with numbers, create a photo album; and if you have a creative spirit and love artsy things, try your hand at painting or decorating pottery.
Buy something they can use together.
If you want to get the happy couple something they will bond over and remember forever, buy them something they can enjoy together – like a piece of art or an item of furniture that will complement their new home.
Now you don't have to stress getting the perfect gift for that Mrs-to-be in your life. Just remember: make it personal, give her a gift she can use, and wrap it all up in a bow. When you do, she'll know how much you care!
---
The Insidexpress is now on Telegram and Google News. Join us on Telegram and Google News, and stay updated.