5 Ways to Make Moving Less Stressful
Everyone who has ever had to move to a new home knows just how overwhelming it can be. From packing to unpacking, the process of changing homes can be quite stressful. Fortunately, it doesn't have to be as daunting as you may worry. With these tips below, you'll be able to plan a move that is relaxed and effective, and while there will be a lot to do, you won't finish your move wanting to tear your hair out. Check out our list of five ways to make moving less stressful to help you with your relocation.
Plan everything
From your moving company to your packing materials, everything has to be planned in advance for a smooth moving experience. For example, if you're moving from Seattle to Phoenix, hiring Seattle movers as soon as possible is essential to the success of your move, as many people are moving due to remote work becoming the new norm.
Moreover, there are various details that must be thought about for the move to be stress-free, such as having your move-in date set, so you can be sure to change utilities over and book the movers long before it's time to go. Using a digital checklist can be a great way to make sure everything goes according to plan.
Start the decluttering today
Before you even start packing, start with decluttering your things well in advance. We all have items that we don't use, take up space, and are just being wasted in our homes.
Whether you go through your belongings yourself or hire an organizer who can help you downsize before your move, it can be helpful to get rid of things you no longer need. Believe us, this will take a huge weight off of your shoulders and off the moving trucks.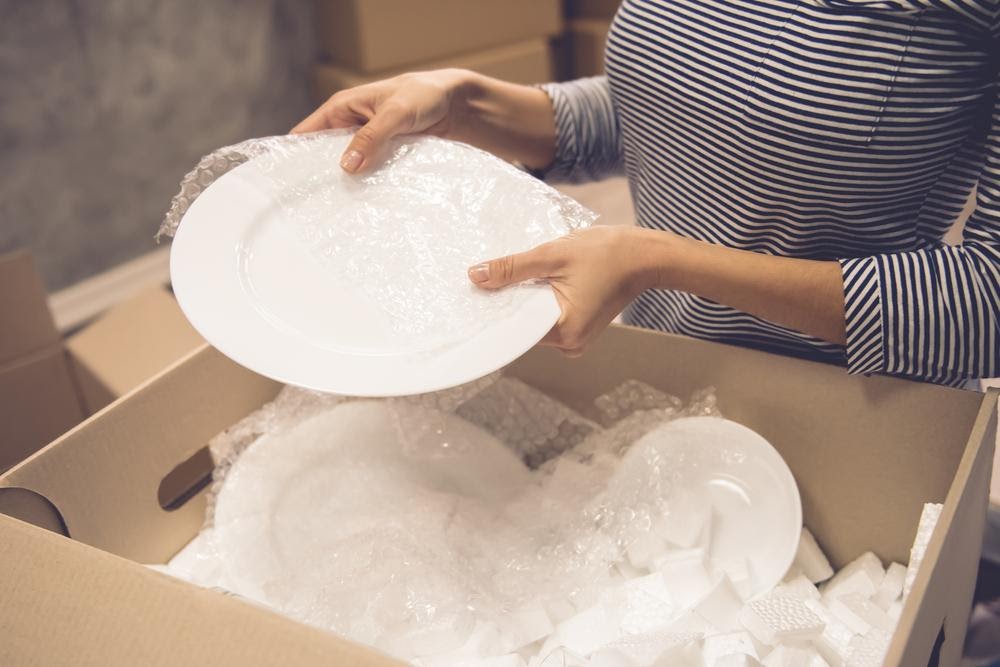 Pack each room as you go
You can always get started on packing the rooms in your home that you use least. The most stressful moves are the ones where you try to pack everything in the last week before the actual move. More than likely, everything will be delayed when you try to move like this, and you will find yourself stressed out and annoyed. Avoid this by ordering packing materials as soon as possible and start putting away the items you won't need during the month before your move. The more progress you make sooner, the easier it will be on you.
Keep your valuables with you
If you're moving within your city, you'll be able to move some things out of your apartment or home yourself on the move-in date. Remember to take the most important things that you own with you, which are usually documents like your insurance, passports, home deeds, and so on. While your moving company will probably be reliable if you took your time when researching them, it's always best to play it safe to avoid the stress of losing important items or documents.
Plan moving essentials
As you get closer to the move date and are packing up your belongings, be careful about what you're packing. You don't want to have everything in boxes, taped up, and ready to go only to realize you need something in the most difficult box to find.
Instead, plan to leave out the most important moving essentials, from toiletries to your work laptop, and of course food and drinks. While you can pack up a lot of your kitchen during your packing, leave out a few essentials to cook healthy meals with.
Final thoughts
Avoid the stress of a move by planning ahead and carefully. Go slow in your move and get started on it a month or two before your move-in date. Little steps along the way will ensure you avoid burning yourself out and can help you achieve a successful relocation.
---
The Insidexpress is now on Telegram and Google News. Join us on Telegram and Google News, and stay updated.