5 Unhealthy Habits You Need To Break NOW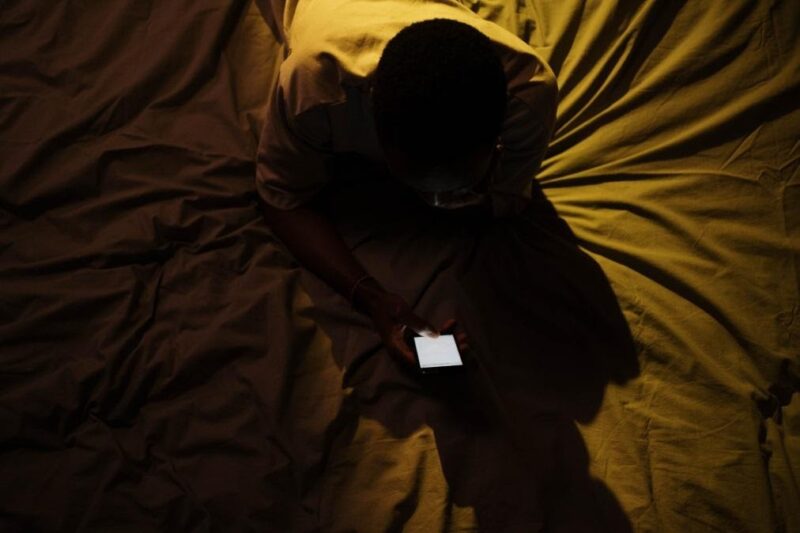 It is common to make resolutions to improve your life at the beginning of every new year. Usually, these include goals like losing weight, becoming healthier or increasing your wealth. But if you are like most people, you already have some habits you know are not healthy for you. So why not make getting rid of these habits your new year's resolution?
Sticking to unhealthy habits can have long-term consequences on your health. So the sooner you disengage from them, the better it is for you. While letting go of something that brings you momentary pleasure may be challenging, taking the first step can make all the difference. So, listed below are some habits you should quit now to live a healthier life.
1. Alcohol addiction
The dangers of excess alcohol in your bloodstream are well-known. They include everything from loss of cognitive behavior to long-term problems such as liver cancer. Alcoholism will affect both your personal and professional lives. So limit its consumption. Better yet, ditch the habit.
To make a conscious decision, you will have to identify how severe your alcohol addiction is and how it might affect your life. Then start taking some action. Avoid places where people drink. If some friends or colleagues drink heavily, avoid hanging out with them too. If you're a chronic drinker in need of medical help, get in touch with rehabilitation facilities such as Delphi Health Group, and get professional help. You may have to get admitted and enroll in a detox program.
Seasonal affective disorder (SAD) is depression that gets triggered by a change in seasons, usually when fall starts. This seasonal depression gets worse in the winter before ending in the spring.
Some people may get a mild version of SAD known as the "winter blues." It's normal to feel a little down during colder months. You may be stuck inside, and it gets dark early. Some people get a rare form of SAD called "summer depression." It starts in the late spring or early summer and ends in the fall.
Check out this article on how to beat winter blues at home.
2. Eating late at night
Eating late at night is one of the reasons why people experience weight gain. Studies indicate that people who binge-eat at night weigh more than those who do not have a regular eating pattern. Every time you overeat, you consume excessive calories and sugars, which lead to weight gain over time. Late-night eating can also be an underlying sign of mental illness sense people use this as a coping mechanism. So you might want to visit a specialist sooner.
The most apparent solution to break this habit is to eat in the right proportion and at the right time. Your heaviest meal should be breakfast, and the lightest should be dinner. If you feel hungry late at night when you start breaking this habit, try to eat healthy snacks for a few days until you gradually quit.
3. Skipping exercise
Getting enough exercise is a habit you need to cultivate, especially when losing weight or overcoming a sedentary lifestyle. When you do not exercise, your health suffers in several ways. You are likely to gain weight and develop chronic illnesses. You also start to underperform, especially in physically demanding situations.
Exercise helps keep your bones strong and healthy, preserves your muscle mass, and manages weight. It also improves your heart health, strengthens your immune system, and helps you sleep better at night. Even if you don't like going to the gym, you need to motivate yourself and feel better. Find a form of exercise that is fun for you. Exercise releases endorphins, which are natural painkillers and mood enhancers. These chemicals reduce your perception of stress. It helps to improve overall well-being.
4. Using your phone before you sleep
Using your smartphone right before bed is a bad habit that can have devastating consequences for your health. The electromagnetic fields produced by smart devices can affect your cognitive abilities in the long run. Screen time also deprives you of much-needed rest after a hectic day.
Instead of scrolling through your social media apps, consider reading a book before going to bed. If your phone's notification will distract you, put the device on DND mode. Better yet, go to sleep.
5. Not washing hands
This seemingly harmless habit could give you plenty of health problems down the road. And if you haven't learned anything during the COVID-19 pandemic, you're ignorant and stubborn! Washing your hands helps prevent diseases from transmitting from one human to another. Washing your hands before eating also removes bacteria that might have gathered while going about your daily activities. It eliminates the chances of ingesting bacteria that could cause foodborne diseases like cholera, E Coli, and salmonella.
By not washing your hands regularly, you expose yourself to all kinds of health risks. So, Google the proper way to wash your hands and practice it as often as possible.
Conclusion
The best way to break bad habits is to make a conscious effort to change them. Sometimes all it takes is a little bit of willpower. However, if the problem is severe, ask people around you to help or get help from medical professionals. By replacing unhealthy habits with healthier options, you'll be able to live a better life.
---
The Insidexpress is now on Telegram and Google News. Join us on Telegram and Google News, and stay updated.