5 Things That Make Luminous India the Best Ceiling Fan Manufacturer in India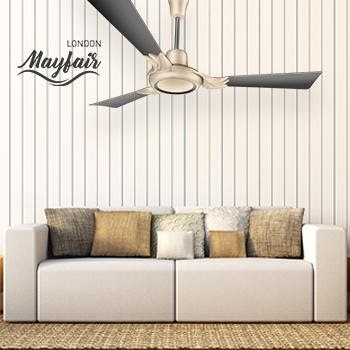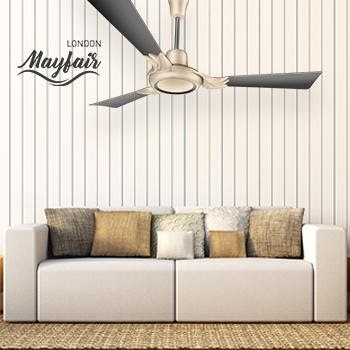 Ceiling fans are an important part of every Indian household. They have the capability to spruce up any home decor. Also, the energy consumed by ceiling fans forms a substantial amount of every Indian household's monthly electric bills as they are one of the most used home electric appliances. So when buying a ceiling fan one must ensure that the ceiling fan is not only aesthetically pleasing but energy-efficient too. One must also ensure that the fan they buy has other important features such as is IoT enabled, it has high air delivery, and more. But finding one ceiling fan that has all the features of the best ceiling fan in India is not easy unless you decide to buy one from Luminous India, a brand synonymous with quality manufacturing and innovative designs. Come let's see what makes Luminous India the best ceiling fans manufacturer in India.  
Their fans are energy efficient.
Luminous India has revolutionized the world of fans by introducing energy efficient ceiling fans. These fans consume 40 to 50 percent less power which means your energy bills will get slashed substantially. Energy efficiency is also important from a green sustainable future point of view as these fans help reduce carbon footprint by consuming less energy that's produced by fossil fuels.
They manufacture fans that are noiseless.
Luminous is known for pleasing its consumers with its innovative designs and technology. One such innovation that they introduced in ceiling fans is their latest range of noiseless fans that are available in refreshing designs. These fans have uniquely designed blades that allow quiet operation so that you can experience pin-drop silence as you relax in the comfort of your home. If you are looking to buy a noiseless ceiling fan you can go for the New York Chelsea by Luminous India. It is the most silent fan in India that's also very aesthetically pleasing and energy-efficient. In short, this fan has everything that you can ask for in a ceiling fan.
Their fans are smart.
Luminous recently introduced Audie, its first IoT-enabled fan that brings convenience to your fingertips. You can control this smart fan with a remote or with your smartphone by downloading the Luminous SmartLife App on it. The fan can also be voice-controlled through a virtual voice control assistant, the AMAZON Alexa. All these controls allow you to manage the fan speed on a 5 step dial and to power it ON/OFF. The fan comes with beautiful looks and a powerful performance that makes it a fan worth buying.
They make aesthetically designed fans.
What's your style – metallic, matte, glossy, or dual-tone finish? Luminous has them all. The company has a range of premium fans that come with high air delivery and top-of-the-grid performance. One such range of fans from Luminous India is the Aspiration Range. It is a beautifully crafted range of fans and they come with integrated functional LED lights. It's a range of premium fans that is available in superior finish options such as Metallic, Wood Finish, 100% Aluminum, and high-grade ABS blade options that can spruce any home decor.
Their fans deliver superior performance.
Luminous fans are known for their superior performance. They have a high air delivery. Air delivery is the quantum of air discharged by a ceiling fan and is measured in CMM (Cubic Meters per minute). Most of their fans have a good air delivery of 230 CMM. To compare different models of different brands and you will find out the Luminous stands apart.
Word of Advice
If you are planning to buy a ceiling fan don't just buy one because it is cheap. Instead, buy a fan that has a good performance and is energy efficient, even if it is a little costly. We recommend that you buy a Luminous India fan as it not only has all the qualities of a good ceiling fan but it is also very reasonably priced.
---
The Insidexpress is now on Telegram and Google News. Join us on Telegram and Google News, and stay updated.