5 Secrets for Making Your Next Hunting Trip a Success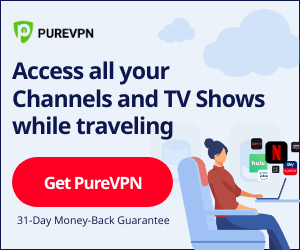 Winter has finally arrived. That means it's time for hunting season!
Cold weather is the perfect time to head for the great outdoors in pursuit of your favorite wildlife. No matter if you prefer hunting big game or smaller trophies, there's really nothing better than gearing up for your next hunting expedition.
If you've been looking for ways to improve your hunting skills, you've come to the right place for help. This article takes a look at hunting for beginners and tips for planning your next hunting trip. Keep reading to get the inside scoop on prepping your gear for success in the field.
1. Sharpen Your Skills During the Off-Season
For starters, one of the best things you can do to prep for hunting season is to spend plenty of time sharpening your skills during the off-season.
For example, don't wait until fall arrives to get out your rifle or bow and begin target practice. You'll be much better off heading to the range throughout the year. Plus, the will give you a chance to up your game, repair your weapon as necessary, and really hone your skills as a marksman.
You should also focus on staying in shape. After all, hunting often requires plenty of hiking on rugged, uphill terrain. The better conditioned you are during the off-season, the better prepared you'll be when it really matters.
2. Scout the Area Where You Plan to Hunt
It's never a great idea to hunt in an area that you're unfamiliar with. That's why you need to scout your hunting terrain as thoroughly as possible during warm weather.
Scouting also provides the opportunity to learn about the habits of the wildlife you'll be hunting in the area. You'll be able to locate droppings, notice rubs on trees, and see where deer and other game tend to bed down.
This will help you know their habits so that you won't be hunting blindly once fall and winter arrive.
3. Hire an Outfitter
You should also consider hiring a professional outfitter. This is a guide with years of hunting experience and keen knowledge of the area. They can significantly increase your chances of a successful hunt.
Here is a place to learn more about the camping gear you'll need.
4. Understand How to Operate Your Weapon
Never go hunting without fully understanding how to operate and clean your weapon. After all, it's a dangerous piece of equipment, and accidents can happen in the blink of an eye. Spend time during the off-season learning to break it down, clean it, and how to safely handle it.
5. Hunt with a Companion
You'd also be wise to hunt with a companion. This is the ideal way to prevent getting stranded alone in the woods alone in the event of an unexpected emergency, plus it's always fun to share the experience with a friend.
An Outdoorsman's Guide to Planning a Successful Hunting Trip
Nothing beats time spent in the great outdoors. Fortunately, these tips will help make your next hunting trip the best ever.
Keep scrolling to discover more great lifestyle tips and advice on this blog.
---
The Insidexpress is now on Telegram and Google News. Join us on Telegram and Google News, and stay updated.