5 Interior Design Hacks for Maximal Souls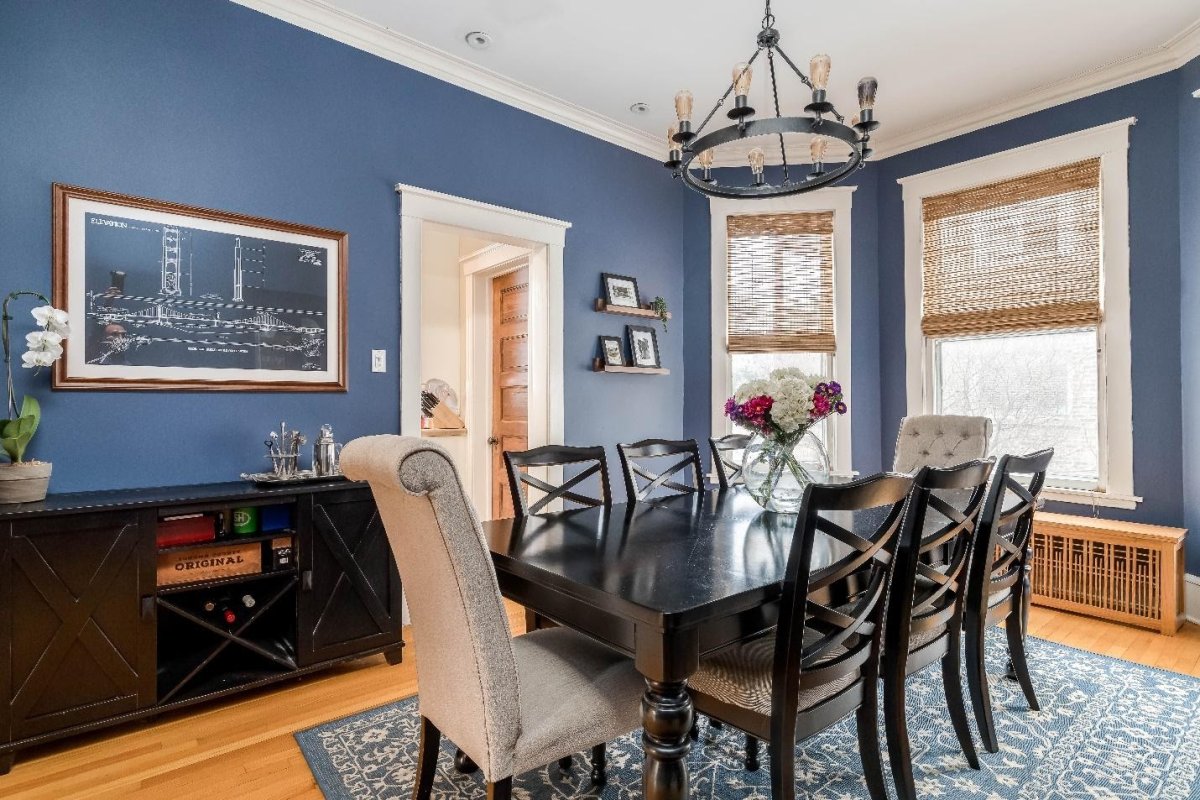 Because of its brilliant colours and "you can't mess this up" attitude, we appreciate the maximal interior design. Home interior design trends kept minimalism alive and well for many years until the notion of Hygge and the comfort lifestyle gained hold. Decorating for comfort involved filling our homes with things we like. Maximalism means having a lot more of such stuff in our homes. This style isn't haphazard or random; you can't acquire it just by stuffing your dining area with accessories. You don't have to go all-in on maximalism, but you may employ the movement's best features to transform your space.
The Basics of Maximum Decor
Invest in a lot of colors, and the more artwork you have, the better.
Aim for coziness and only add décor that you like.
A book lover's paradise, maximalism — you can never have too many books.
Aim for individuality rather than perfection.
There is no correct or incorrect approach to getting a maximalist style in your dining room ideas. You'll just be adding more of what you like to your home. When it comes to maximalist decorating, there are no rules. All you need is a genuine desire to create a one-of-a-kind atmosphere. If you're looking for some inspiration to get started, here are the top nine (easy) ideas we propose.
1. Make Liberal Use of Colour
Color – plenty of it – is at the heart of maximalism design. Start with a minimal color palette and work your way up. When looking for maximalist inspiration, dark tones like ebony and royal blue are popular wall colors. Fill the space with vibrant or colorful items and patterns to balance off the dark wall color.
2. Art Gallery Wall
The gallery walls, which are the most visible design feature of maximalism, are our favorites. You may use artwork to cover every inch of an accent wall and yet appear stylish. The trick to constructing a maximalist gallery wall is to disregard all you know about arranging your art's frames, colors, and themes. The goal of your décor is to begin filling a wall with art that you like. The only condition you must follow is that your artwork is properly spaced. Determine the spacing between each frame and use it as a guideline. The artwork on your maximalist gallery wall might be of varying sizes, but the spacing should be constant.
3. Use Items You Like to Decorate
We like our dining room designs, even more, when they contain items that we adore. Maximalism is having more of everything, including your favorite colors, materials, and décor. To avoid your design from looking too random, choose a few fundamental colors or patterns to repeat across the region. There is a fine line between "everything bagel" decor and a dish of multicolored doughnuts.
4. Books are a must-have for maximalist decoration.
If you like books, you'll like the maximalist décor. Other designs often restrict the number of books that may be exhibited, therefore the maximalist style is a book lover's dream. All of your books are welcome in maximalism – no more containers of books in your garage. Your collection looks wonderful displayed on towering bookcases or side tables in your dining room decor.
5. Boho Works Well with Maximalism
Maximalism is likely to appeal to bohemian fashionistas. Each of these designs is based on the theme of beautiful abundance. If you like print fabric, color, and being immersed in all things gorgeous, you can easily adapt to maximalism while staying true to your bohemian roots.
So, these were some of the simplest methods to incorporate maximalism into your dining room decor. It is crucial to highlight, however, that such intricate design methods might be difficult to learn at times. This is why you should contact experienced home designer businesses like Livspace to assist you in achieving the appearance of your desires. Livspace is a well-known interior design business that offers turnkey solutions for all of your interior needs. Visit their website to learn more about their services.
---
The Insidexpress is now on Telegram and Google News. Join us on Telegram and Google News, and stay updated.