Working For a Negligent Employer? 6 Ways to Assert Your Legal Right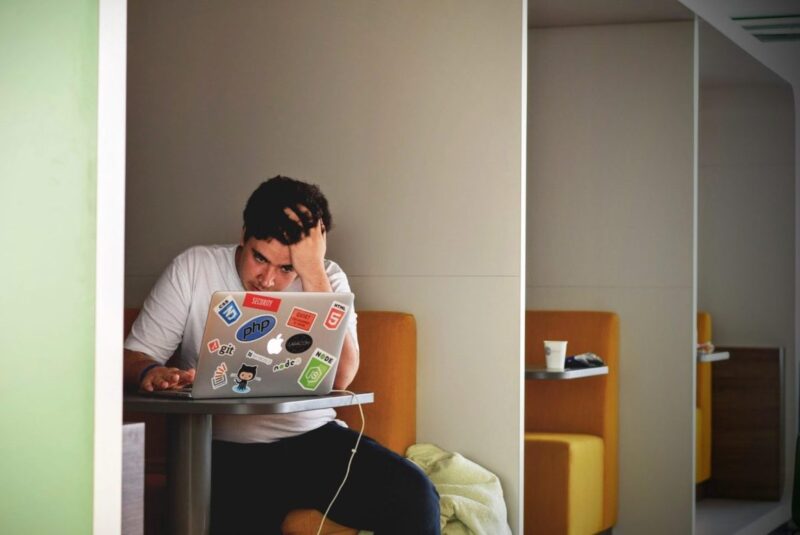 Workplace negligence is a growing concern among employers worldwide, given the implementation of complex machinery and procedures. Suppose it is your first time working for an organization. In that case, you may find it challenging to determine what practices are standard and which are a case of negligence. But there are some ways to find out the difference. For example, after your interview selection, when you meet with the employer to discuss your work and salary, you can ask them to describe the company culture. Apart from that, you can ask the senior employees for guidance.
Every employer shoulders the responsibility to ensure that all workers operate in a safe and secure environment. Therefore, they must inform you about hazardous materials, complicated procedures, and potentially dangerous machinery, tools, equipment in the workplace. Nonetheless, if your employer compromises your safety and well-being, you can claim negligence in the workplace. You can also demand compensation if you suffered injuries.
However, if you aren't aware of the process of asserting your legal rights, don't worry. Below we'll discuss the proper way to go about it:
Talk to your employer
While the emotions run high, you must calm down and think clearly before considering legal action. Like every other person, the employer is prone to being inattentive and careless at times. But if these acts of carelessness are repetitive, then it's probably a case of sheer negligence. Either way, before you make the matter legal, you must sit down with your employer and discuss the issues. Make them aware of the difficulties and problems you and other employees experience during work. If you follow a cooperative and problem-solving approach to the matter, they will likely resolve the issues.
However, if your employer is stubborn and fails to recognize workplace negligence, you must approach the law. For instance, in the construction industry, many workers are exposed to asbestos despite the adverse effects of this mineral. Asbestos is a highly hazardous material that causes deadly cancer known as mesothelioma. If you're someone who has developed this cancer because of your employer's negligence, hiring a mesothelioma lawyer will help you achieve justice. 
Document everything
Taking notes about every aspect related to your problem can strengthen your case. For starters, you can write down exactly what your employers said in response to your discussion about negligence and work issues. Ensure to include time and date and the names of every person present during this conversation.
The next step is to find anything that can help you support your claim. It can be a performance review or an employee handbook. If other employees have witnessed, overheard, or know anything that can benefit your case, write down their names. You can also ask them to document what they saw or heard with accurate dates and their signatures.
Take legal action
If your employer isn't taking your issues and complaints seriously, you will have to take legal action against them. However, ensure to check the statute of limitations stating how long you can take to file a lawsuit.
It isn't wise to sit back and relax and wait to see how matters roll out. If the employer is not serious about considering their negligence, chances are they won't be in the future either. Hence, you must not wait to take legal action and seek the justice you deserve.
Get a medical report
If you contracted a disease or sustained an injury because of the employer's negligence, you must seek medical assistance immediately. Your doctor's diagnosis and prescriptions not only help you recover, but they can also help your case. They will act as proof that you did indeed become the victim of workplace negligence.
Apart from that, secure the documents detailing your physical and mental health condition. In addition to this, you must take photos of the place you suffered an injury from, or even the equipment, location, etc.
Acquire the footage
If there are any security cameras installed in the vicinity, then you can demand a copy. You are entitled as an employee to acquire a copy of the CCTV footage, and your employer must provide it in an acceptable duration. If they fail to deliver or outright refuse, it will appear suspicious, acting as evidence against their motives. In addition, their questionable actions will make your case stronger and increase your chances of winning the lawsuit.
Keep all receipts
Suppose you are trying to prove that your employer is responsible for exposing workers to harmful content. In that case, you will need receipts to verify that your employer did indeed buy such products or materials. For example, suppose you're suing your employer for exposing workers to asbestos. In that case, you must find and keep receipts of the company's order for fibro cement sheets or any similar asbestos-containing product.
Apart from these receipts, you must also keep all the receipts of the costs of your travel, treatment, therapy, medication, etc. In case you needed extra care, keep documentations of that time and the care cost receipts. All of these documents will help substantiate your claim in court.
Conclusion
Undoubtedly, there is no space for emotions in the court of law. Therefore, if you are filing a case because you want to teach the company a lesson or seek the fulfillment of small demands, then it is useless. Nonetheless, it would prove beneficial if you also considered how strong your case is before taking the matter to court. Suppose you don't have sufficient documents to prove your point. In that case, filing a lawsuit will only cost you money and provide you no benefits.
---
The Insidexpress is now on Telegram and Google News. Join us on Telegram and Google News, and stay updated.