All You Need to Know About Chimney Breast Removal Building Regulations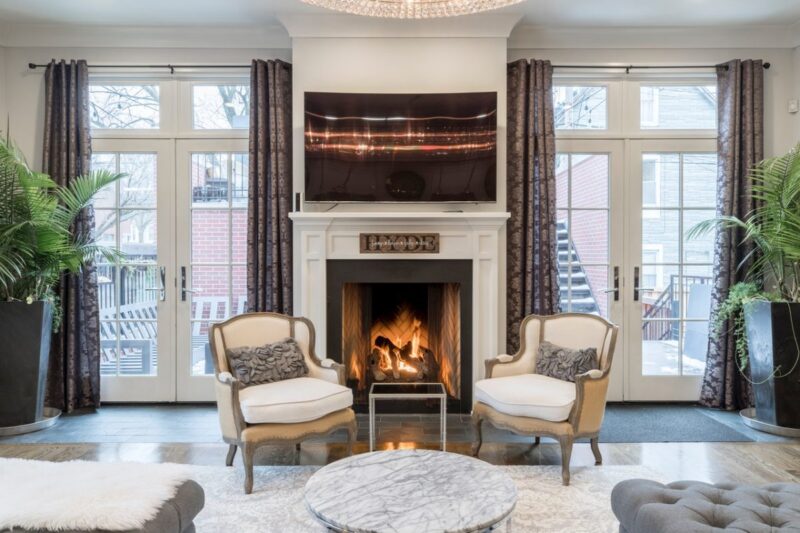 Is your living room a bit cluttered? Do you feel like you need some extra space? Well. you could decide to move to a bigger house with a bigger living room, but this can be a huge challenge right now considering how house prices have skyrocketed. Instead, you should consider what could be a cheaper and more viable option such as chimney breast removal.
While this sounds like a simple thing to do, actually doing it can be a demanding process because you must ensure compliance with relevant chimney breast removal building regulations before you start any work. These building regulations are strict standards that are set by the government that you have to comply with before your project can start.
Depending on the size of your project, you can apply for an entire building regulations package or a building notice. A full package is required when removing huge structural features, while building notices are usually applicable to small projects. In this article, we look at all the things you need to know about the chimney breast removal building regulations.
What is entailed in chimney breast removal building regulations?
It is a requirement that you must first get building regulations approval from your local authority when conducting any building project. It does not necessarily have to be when starting a new build project, as any renovations or modifications to your current house may also require approval. Proceeding with the project without first obtaining the necessary permission will run the risk of enforcement action by the local authority, leading to you being required to restore building features and possible fines.
To avoid this, you will have to submit a technical design of your project to the local planning department, which they will then assess before approval. In the case of a chimney breast removal, you can have your architect or engineer put together your design to submit for review. You can get in touch with Humphreysandsons if you are seeking help to ensure compliance with chimney breast removal building regulations or any other issue regarding building regulations designs and approvals.
Do chimney breast removal building regulations require you to seek planning permission?
There are instances when removing the chimney breast where planning permission is required and some instances where it is not. If you are removing a chimney breast that is shared, extends to the roof, or one that has a pot on a party wall, you need planning permission. This is because it is an external project subject to the Town and County Planning Act of 1990.
You can proceed with your project without seeking planning permission approval if the chimney breast you intend to remove is internal. As long as the chimney is independent and not on a party wall, you are permitted to do the necessary modifications without approval.
Do I need building control approval?
While you might be off the hook regarding seeking planning permission when removing an internal chimney breast or an independent chimney pot, chimney breast building regulations still apply. This is because the new structure you intend to put in place has to support the extending chimney stack or the remainder of the chimney breast. You have to submit a building control application that indicates that your new structure fully complies with the current building regulations.
---
The Insidexpress is now on Telegram and Google News. Join us on Telegram and Google News, and stay updated.