Massive Wagers: Are Drakes UFC Bets Even Real?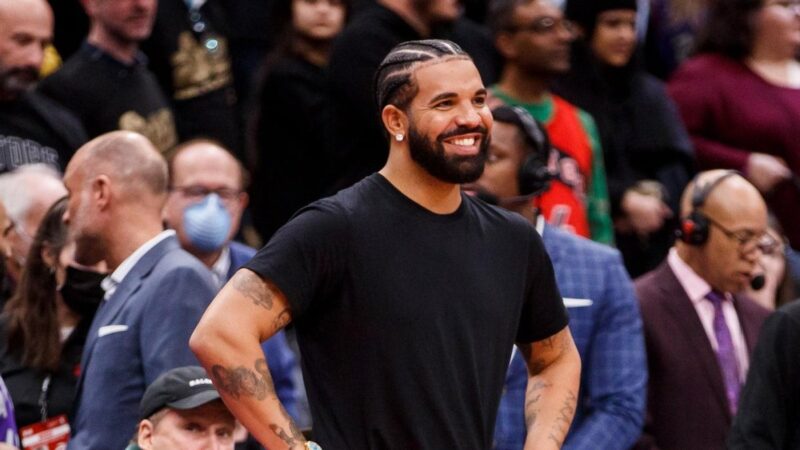 If you haven't seen the tweets, Instagram reels, and Youtube clips, about pop star and rapper, Drake betting on UFC 276, It's time you got filled in.
Aubrey Drake Graham, who goes by the moniker, Drake, laid down 1 million dollars on the outcome of Isreal Adesanya versus Jared Cannonier. I am not sure exactly where he placed this massive wager—probably at Stake—but at most betting sites, the odds hung around -475. At this price, he would have risked one million dollars to win a little over $210,000.00. 
So, it was a big win. But in actuality, it doesn't even cover half of his loss on the Justin Gaeth vs. Charles Oliviera. If Aubrey would have won that fight, at least he would have made a positive return as he was taking Gaeth as an underdog. But heck, come to think of it, his UFC 276 winnings don't even cover the $275,000.00 that Drake lost betting on Jorge Masvidal in UFC 272.
The list of big bet losses goes on and on. In fact, it runs deep.
Mr. Graham, we have a problem. I think we should sit down and talk about what's known as 'betting the heart.'`
That is … if you believe the hype …
Serious Question: Are These Bets Even Real?
If you go to Stake.com or check out the app, you'll see that Mr. Aubrey-lose-all-my-money-Graham is actually a partner in the company. It's right there on the website, 'Journey from Player to Partner' where there is a carousel of videos showing Drake playing live casino games and sports betting.
'Drake, the hip-hop sensation, has been a long-time member of the Stake community. A player storming the ranks of the VIP program, Drake fell in love with both the platform and the perks associated with our VIP program. It was then that this partnership was formed, based on mutual appreciation between mega-star and product.' —stake.com/drake
There is another section about a live stream giveaway where Drake and Stake —I'm actually shaking my head reading that back to myself—will collaborate to bring an entirely new gaming experience where users and fans can 'win big alongside Drake'.
Ok. First off, given his record, Drake is the last guy I would choose to tail for my bets. That said, it is clever marketing. But it's marketing that brings into question the validity of these recent high-dollar bets. If Drake is a partner in the company, he likely isn't responsible for his losses. After all, he essentially makes press releases about these massive bets he makes, then shows screenshots of the wagers using Stake, the company he is partnered with. I mean, I wouldn't be surprised if this partnership is a deal worked out to pay off all the bad bets he's already made!
No matter what the contract's fine print says, the mere fact that he is a partner in the sportsbook he's 'betting' at brings into question the validity of said bets and the actual risk Drake is assuming.
Along that line of thinking, should anyone be making the same bets as the guy partnered with a company designed to take our money—at said company? Think about it, a live stream of Drake placing big bets on x team using Stake. Now all the fans run to go do what Drake does. Is it profitable for the sportsbook if those bets are winners more often than not?
Sure, I am gullible enough to quickly tail those bets …
This just in: Drake says bets at Stake aren't fake while eating expensive Kobe beef steak.
UFC 277 Odds
Here are the odds for UFC 277 and an early prediction that doesn't come from a partner in the sportsbook you betting at.
Julianna Peña vs. Amanda Nunes 2 is the main event for UFC 277. Even though Julianna Peña won last time around, she is still listed as a +240 underdog at most shops. Amanda Nunes can be found anywhere from -280 to -315.
If we go back to last the last fight, Amanda Nunes put Julianna Peña down a couple of times and even had her back, hunting for the rear naked choke. But she couldn't quite finish. Although I would love to see Julianna Peña win again—I think she is more charismatic—I believe Amanda Nunes will make the needed adjustments to get the job done in the second installment. 
However, I am not a big fan of laying that much chalk when both fighters were pressing each other so hard in Nunes-Peña 1. We will see renewed vigor from both sides; each with a chip on their shoulder and something to prove. Peña wants to prove that she's worthy and that it wasn't a fluke. Nunes wants to prove that it was a fluke and show the world that Peña isn't the legitimate champ. Somebody is getting knocked out or tapped out in this fight.
Because of this, instead of placing a bet on the winner, I'll take the fight ending in UNDER 4.5 rounds at -195. Yes, it's still a lot of chalk. But it's less than -300 and a lot more likely to cash.
---
The Insidexpress is now on Telegram and Google News. Join us on Telegram and Google News, and stay updated.