Everything You Need to Know About Remodelling Your Home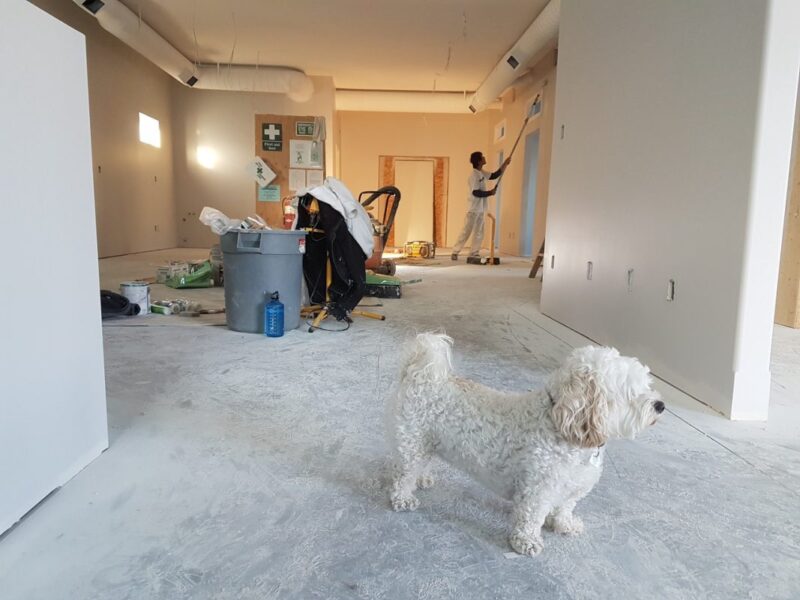 There are many reasons why you might choose to remodel your home; you might want to upgrade a room you have been dying to update for years. Alternatively, many people choose to remodel their home to add value to the property before they put it up for sale. Whatever your reason is for remodelling, there are some very useful things to know before you begin the process. Understanding a little more about the remodelling process will help you ensure you get the best job done on time and on budget.
Set Your Budget
The first step to completing a successful remodel is to set yourself a clear budget. Without a budget, you risk being unable to afford your remodel costs; this can leave you with a job that is half completed.
When setting your budget for your remodel, you will first need to consider your reasons for remodelling. If you are looking to add value to your home, it is useful to do some research into the expected value added by your remodel. This will help you to be confident in the knowledge that the money you put into the remodel will pay dividends when you come to sell your home.
You will need to factor in all of the different costs associated with your remodel. This can include the cost of materials, the cost of hiring an expert to complete the work, and anything else you might have to pay for. It seems like a fundamental truth that any type of building or remodelling work will incur some unexpected costs. It is, therefore, important to allocate some money for an emergency fund. Your emergency fund can be a small percentage of your overall budget, say 5 to 10%.
No matter how beautiful your project might look, if it is only half-completed, then you might as well have not started. Setting a realistic budget is critical to a successful remodelling project. Remember that you cannot plan for every eventuality, and it is always useful to have a contingency fund as a backup.
Plan Your Project
Once you have worked out how much money you have to play with, it is time to start planning your project. The best piece of advice when it comes to planning a home remodel is to start small. Some people assume that it is better to try and get everything done in one go, especially if they are hiring the help of experts. However, this can get confusing and rather messy. Starting small will make the project easier to manage, make it possible for you to continue living in your home, and make sure you stick to a budget.
Not only will you need to think about which aspect of the remodel to begin with and start planning the details, but you will also need to organise your life. You must consider how you are going to live while the remodel is going on. Having lots of people in the home working on a remodel can get quite tiring after a while, especially if you have young children. You might want to consider staying with a friend or family member when the work is at its busiest.
You will also need to arrange space for your remodelling works to go ahead. According to Blue Box Storage, many people find it useful to hire a remote sorting solution to keep their possession in while a remodel is going on. This solution makes life much easier, as you don't have to live among your belongs. Everything is kept safe and out of the way in a storage solution while the work continues. Remember to move any objects that have a particular value or have sentimental worth to make sure they are not inadvertently damaged or broken. You might wanna find a dumpster rental for your residential project or rent a dumpster for your business.
How to Choose Your Remodelling Focus
For some people, choosing what to remodel is easy, as they might have had their eyes on one particular room for years; however, for others, things aren't quite this simple. For those who are unsure about where to start their remodel, this list is here to help. The list below outlines some of the best remodels for adding value to your home.
A Kitchen Remodel
Studies have found that you can expect to recoup between 62 to 81% of the investment that you make on a kitchen remodel. It doesn't matter whether you're thinking about an indoor or outdoor kitchen. You can find online ideas when planning an outdoor kitchen and deciding to revamp your kitchen. The renovation of your kitchen will transform the room's appearance and improve its functionality.
Upgrade Your Appliances
Upgrading your appliances can make your home much more valuable to a prospective buyer. To ensure the highest value and the biggest impact, why not go for energy-efficient appliances.
Update Your Bathrooms
Research has found that updating your bathrooms can add between 87 to 93% to your investment.
Remodel Your Loft or Basement
Renovating your attic or basement allows you to get liveable space out of a previously unused area.
Add Decking
Adding more decking is a great way to increase the value of your home. Decking is so valuable because it is a low-cost way of adding more footage to your property.
It is worth remembering, with any remodel you are undertaking to add value to your home, that taste is personal. Opt for classic, clean, and understated design to appeal to the largest variety of tastes.
Home Upgrades Don't Have to Break the Bank
If you do not have a particularly big budget to play with, this does not mean that you cannot make an upgrade that can have a big impact. There are a range of cheap and relatively simple upgrades you can make that have a big impact on the look and feel of a home.
Painting a room is a very easy and cost-effective way of updating an area that can have a very big impact. In fact, painting a room can actually change the size and shape of the space. Updating your lighting fixtures can have a similar effect and will benefit you. Moreover, increasing your exposure to natural light can benefit your mental and physical health too. Don't feel like you have to have a lot of money to play with to complete a home remodel. You can make many upgrades for a relatively low cost that can have a very big impact.
---
The Insidexpress is now on Telegram and Google News. Join us on Telegram and Google News, and stay updated.