Types and Methods of Using Clothing Labels for Shoe Labeling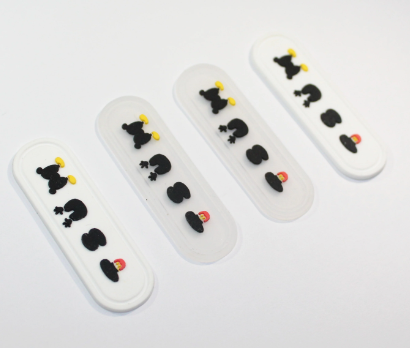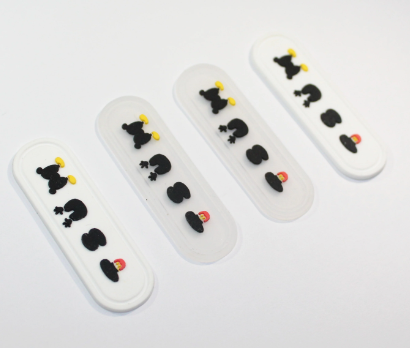 As a clothing label Manufacturer, we offer all kinds of solutions to make a company's brand visible, whether through personalized footwear labels, clothing labels, hang tags, woven, adhesive, printed, or even high-frequency ornaments with relief. Labeling gives prestige and adds value to products with relevant information and, every time, with more original and creative ideas. If you know how to put labels to good use, you will gain visibility, acceptance, and distinction.
Did you know that good labeling is the key to attracting more end customers to your store? Nowadays, labels are used as a promoting tool to speak company identity and as a chance to create client loyalty. On the other hand, a vague message can turn into a bad experience for consumers. Therefore, we suggest paying attention to the image projected on consumers because it is important for customers to choose rather than go to the competition.
You want customers to recognize in an instant and also associate your brand with positive values like convenience, quality, and exclusivity, bet on personalized labels for certain products with good designs, and match your company identity. This time, we'll cover the labels that shoe manufacturers can use to make your brand shine with the highest quality mark.
When choosing the best shoe label, you should consider different options: hang tags, printed labels, woven labels, self-adhesive labels, etc. Everything is produced and personalized in detail through various techniques such as screen printing, stamping, engraving, high frequency, or digital printing.
Thanks to the use of advanced techniques, we can make all kinds of custom labels for your clothes, bags, and also for your footwear :
Transfer labels
custom silicone labels
Printed labels
Woven labels
Logo tags
PVC material for shoes
Digital printing Etc.
What shoe label is best for my brand?
If you're finalizing the details of your new season's launch, one of the decisions you'll have to make is labeling your footwear. Think of it as a brand recognition strategy, equal to or more important than any other, so that your clients will engrave your name, logo, or slogan in their memory and can recognize you more easily.
What shoe label to choose? We offer a wide range of labels for all types of shoes: women's, men's, children's, school, work, and sports. If you need to know which label is best for your brand, we will explain in detail your best choice.
Woven labels are the most widely used in the industry because of their high professionalism and exclusivity effect. Different materials (cotton, polyester, adhesive, etc.), colors, shapes, and finishes can be applied to them. We deliver it ready to be sewn or ironed.
A hang tag is a simple and direct way to make your product visible. Their greatest value is that they provide customers with relevant information (size, price, discount, etc.), and also, you can include a picture of the model or any other image you want.
Printed labels: these are usually placed on the soles of shoes, marking logos and names with screen printing and stamping techniques. Moreover, they can be produced in different materials: PVC, polyester, etc.
High-Frequency Ornament: we can highlight your label through high-frequency waves. Without a doubt, it's a safe bet to differentiate yourself from the competition and make your brand stand out.
How to attach shoe patch labels:
When labeling your shoes, affix the laminated shoe labels inside your footwear. Peel the washable name tags for shoes from the label sheet, and press them directly on the inside of the shoe. Then, allow the shoe labels to stick for 24 hours before washing the shoes. Our sticky shoe labels will stay on during each of your adventures.
Can you put clothing tags on your shoes?
Yes, you can use clothing label wholesale for shoes. There are several types of clothing labels that can be used for shoe labels, such as silicone and woven. We also offer shoe labels that are water-resistant and safe to wash.
Types of shoes that can use our labels:
Patch shoe labels work perfectly for ballet flats, gym sneakers, soccer cleats, winter boots, and camping shoes. Once the shoe tags are placed on the inside of each shoe or affixed to the shoe's sole, they can be washed according to the cycle or rules attached to each wash cycle.
Available patterns as shoe labels:
Sticky shoe labels can come in various designs that are unique, colorful, and adorable. Find your favorite patterns and shapes from various designs, including cupcakes, ballet flats, rainbows, whales, elephants, trucks, dinosaurs, and many more. All of our shoe tags come in pairs; some have a special shape that fits easily on each shoe.
With a visual and attractive graphic design, the result is always better. Precisely at aseefashion, we have a creative team to develop personalized labels for your fashion products that highlight product quality and represent brand identity: colors, shapes, images, and typography. As planned by you.
If you are interested in original and tasteful labeling, get in touch with our recognized label manufacturers, and start highlighting your product in the marketplace!
---
The Insidexpress is now on Telegram and Google News. Join us on Telegram and Google News, and stay updated.