How to Accessorize with Fashion Jewelry – To Be Stylish and Charming
Jewelry is always the perfect element to lift any outfit and as no outfit is complete without a good combination of jewelry, today I am going to tell you what are the colors, designs, and styles that will come to give the perfect complement to your image during the season.
Jewelry or costume jewelry will not be so subtle as earrings, necklaces, bracelets are expected to be large, loud, and shiny that will make an instant impact.
Some of the jewelry trends are thematically suitable for the warm seasons, such as flowers, seashells, and many bright colors. There are also many boho designs, as well as many models that will appeal to those with minimalist sensibilities.
Take note and know what wholesale fashion jewelry trends are coming for the next hot seasons!
Chains and links
The use of chains has been present since 2018, since then the street style began to recover this type of accessory that brings reminiscences of the excess of the 80s and part of the beginning of the 2000s. For 2021 there are no restrictions as far as finishes (polished or textured), materials, or shades (they appear in both gold and silver): the only maxim to follow is that the XL size has the upper hand.

Chunky link necklaces and bracelets will be the perfect spotlight to wear this season. Giant link bracelets with textured finishes will add an attitude to your outfit.
Chunky Necklaces are thick necklaces that are impressive and highlight your neck for their links, they are braided in gold or silver. This necklace suits everyone, you definitely lift a simple dress and give it the touch by giving importance to the trend of the necklace. They can definitely be worn as evening jewelry.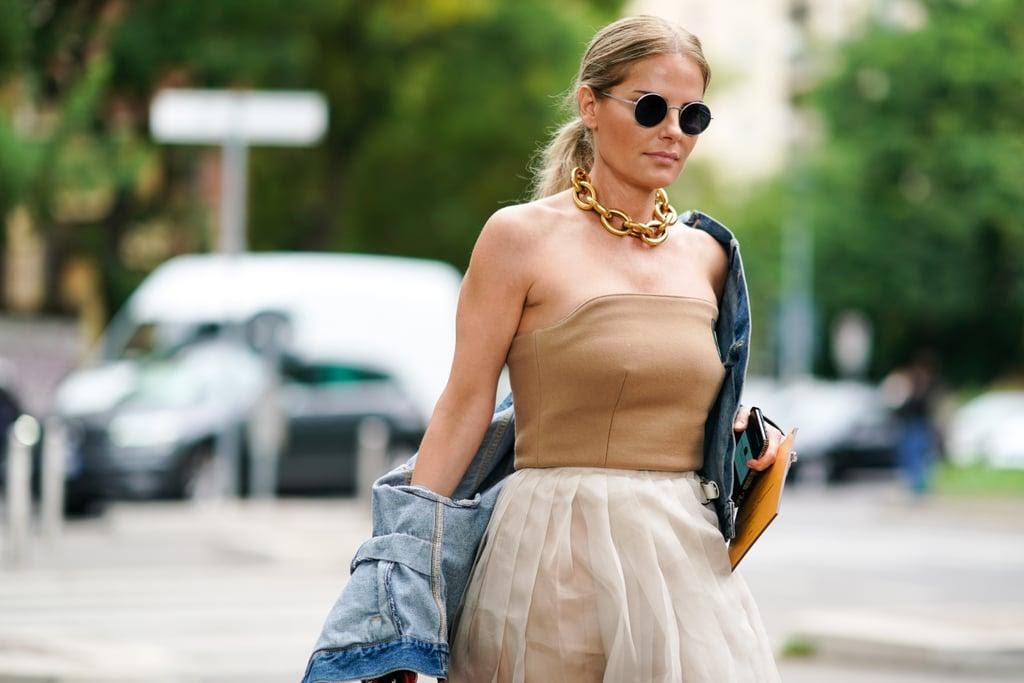 These necklaces are recommended to wear alone, and with a white shirt, ufff, maximum elegance. If you will be wearing a necklace of this type, try to make the rest of your accessories more subtle, so that all the attention is focused on your neck.
The chains will not only be worn close to the neck as they will also be worn long. A long necklace will always lengthen your torso and will always add a different touch to a simple outfit.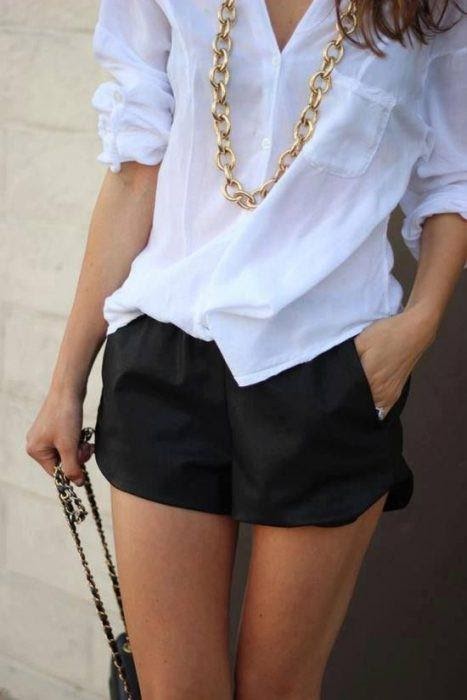 The thick links will definitely be a must for this season; you can match it with bracelets and adding more fashion necklaces of the same links.
Necklaces of different sizes with fine links come stronger than ever this season, you can use the longer and shorter ones at the same time and combine them in a way that goes according to your outfit and combine them.
They will subtly adorn your best necklines that, like the delicate chain earrings, will add a lot of glamor to your outfit.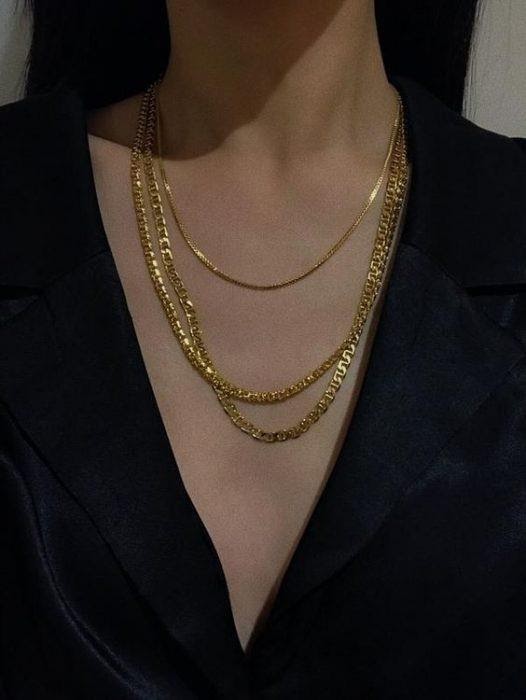 Chain belts
Chains are one of the biggest accessory trends, so you can also wear them as a belt, adding glamor or edge depending on how they were designed.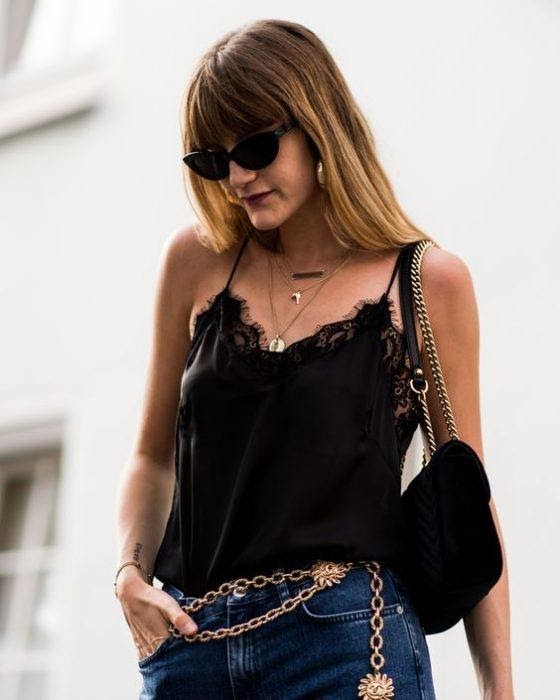 Bib Necklaces
The word bib may not inspire awe, but these types of long necklaces that sit over the neckline are truly glamorous and inspiring. They can be worn with a collared shirt in the daytime, or over a simple evening dress for added luxury.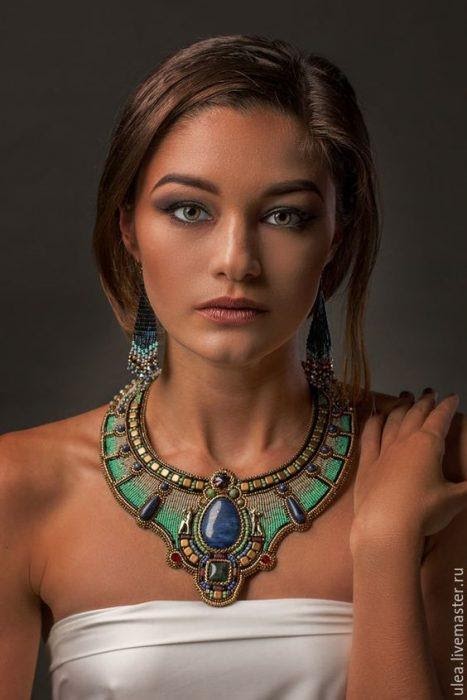 Pearls
Pearls returned since 2017 as they began to be present in shoes, jeans, headbands, earrings, and bows and although we see them serious, they are always very loved in jewelry because they are timeless and elegant, but it depends on how they are used to achieve a look conservative or daring.
Pearls are also positioned in the first places of the trends in jewelry for spring 2021, but not with vintage touches, but in more modern styles. For spring summer 2021 jewelry trends, designers found ways to play with them in avant-garde ways on necklaces and earrings of all kinds.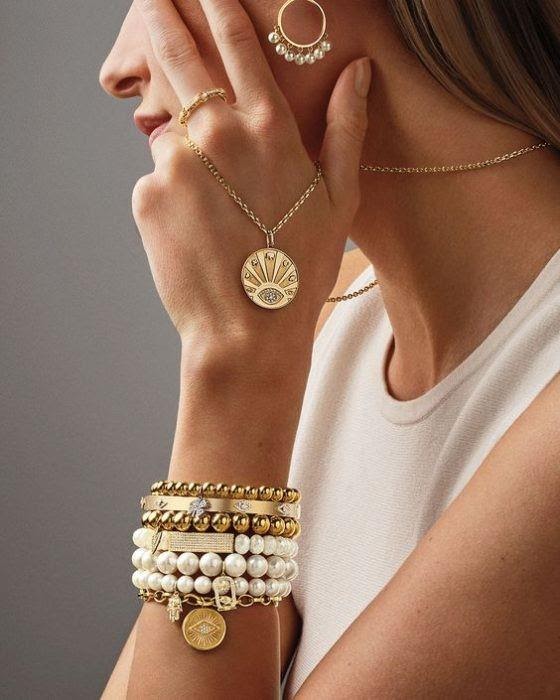 In addition to the round pearls, we will also see pearls in the shape of drops, which give a vintage style to the accessories as if they came from our great-grandmother's jewelry box.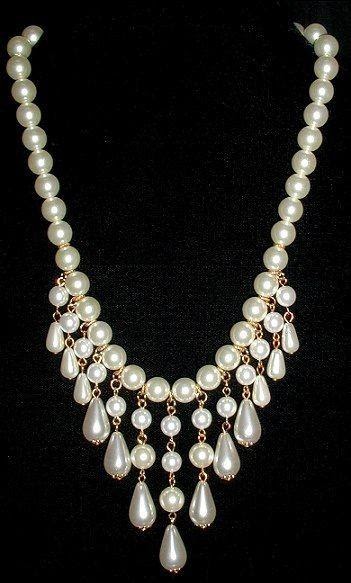 We will see classic pearl necklaces and single pearl earrings, hoops full of pearls that gradually increase in size, metallic earrings with small pearls, sets of necklaces with different sizes of pearls, vintage jewelry with drop-shaped pearls, and much more.
Rings
The midi rings will be a super trend and very youthful. Rings on all fingers with stones, or without stones. The vintage style is very fashionable and makes your hands look much more aesthetic and elongated.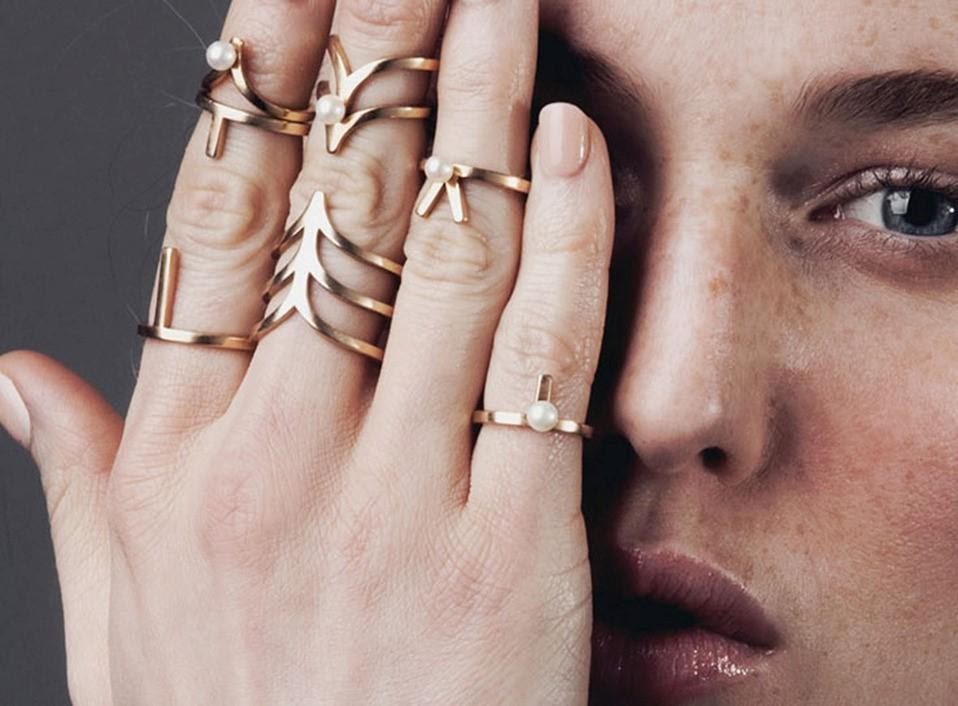 Piercing and Cuff
The piercing and the cuff in the ears, this style is to the taste of each one, and the number of piercings would be very personal. With this, you give an extra touch to your earrings and you will highlight the look more. If you like the cuff it is also a good option, some have chains that are very striking.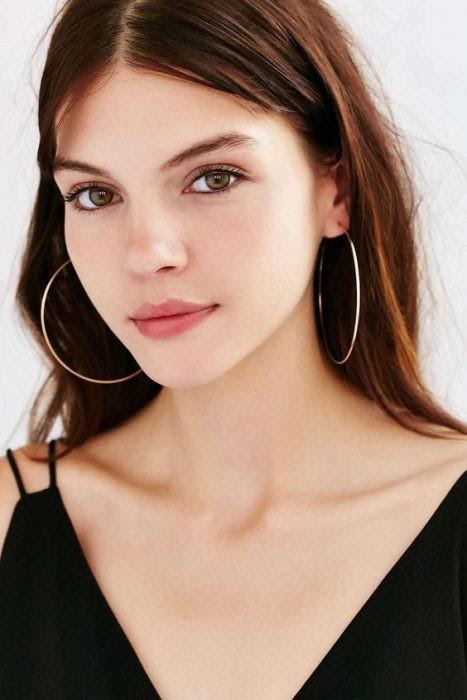 Bangles
The large bracelets and bangles have the power to highlight your hands and make the wrists look delicate and feminine; they are ideal accessories for evening events.
Take advantage of the occasion to wear them in various styles but make them big, thick, and eye-catching.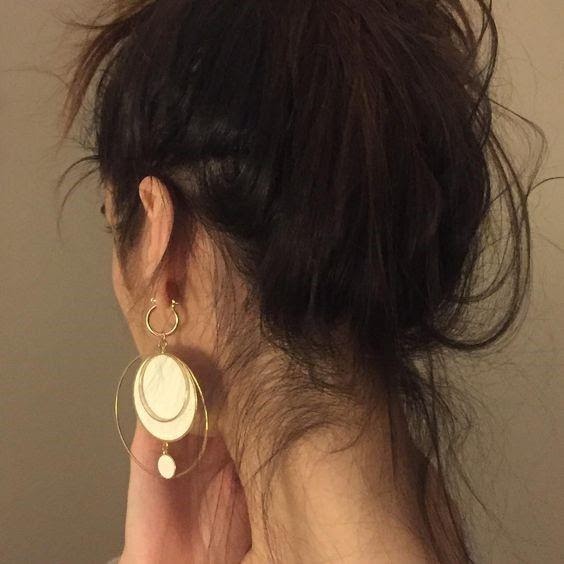 Multiple hoops
If you want to go beyond accessory trends, you can go for multi-hoop earrings, which come in a variety of designs. They are bold and attractive, if you want to be the real spot of the event, try this kind of earrings and shine!
Dangling Chain Earrings
The dainty multi-chain dangle earrings, a perfect touch of glitz and glamor that we love to see in summer 2021 jewelry trends.
Earrings on all your ear piercings
With this beautiful jewelry, you will make your ears stand out. Don't be afraid and wear small earrings on all your piercings. And the best thing is that you can combine them, with details of the moon, sun, and stars, or whatever you prefer or find from the latest fashion earrings wholesale collections.
Spring touches
Floral details will remain in trend this season, being an excellent choice as the main accessory. We will find them in necklaces, rings, bracelets, pins and earrings with flowers; this adds a delicate, but vibrant touch to any look.
The key so that they combine and are not forced with the outfit, will be to make this type of accessory look completely natural, regardless of whether they are large or small, discreet or striking flowers.
Jewelry with animal designs
Since last year, awareness about the environment and the species that have disappeared at our expense has increased notably, that is why this year we will see it reflected in jewelry.
That is why we will find earrings with designs of animals and insects, charms and rings inspired by wild creatures. This type of design can be used as auxiliary or main pieces, depending on both the look and the other pieces you use.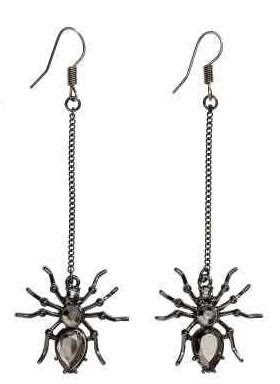 Charms
Charms had already become fashionable, but now this spring 2021 they arrive with everything in the area of ​​jewelry. And the best thing is that these types of accessories merge with the pop world, so you can bring details from your favorite series and movies, or pendants that have a special meaning in your life. It is the best of this type of jewelry!
Eyeglass Chains
Now you will make your glasses become an even more divine accessory because adding a chain will make you look elegant, and at the same time very cool. You can choose between a metallic chain or details such as stars or colored beads. They came to stay!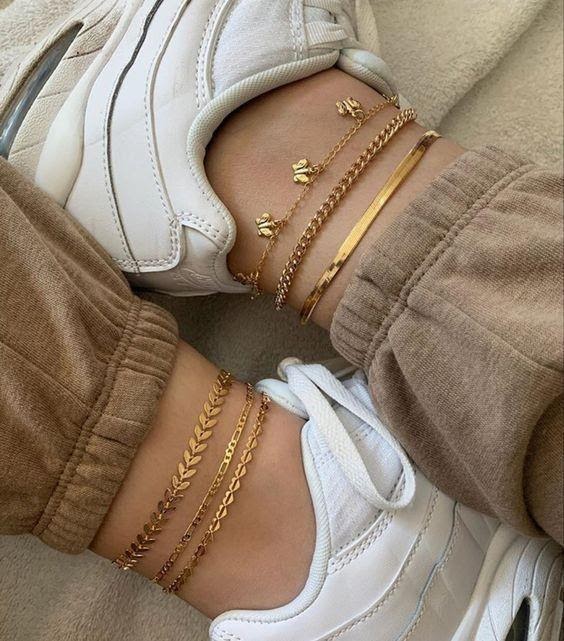 These trends are from the latest spring and summer seasons, in terms of jewelry; finally, you decide how you want to combine them with your looks to make your outfit more striking and stylish.
---
The Insidexpress is now on Telegram and Google News. Join us on Telegram and Google News, and stay updated.