6 Tips to Get Into Game Development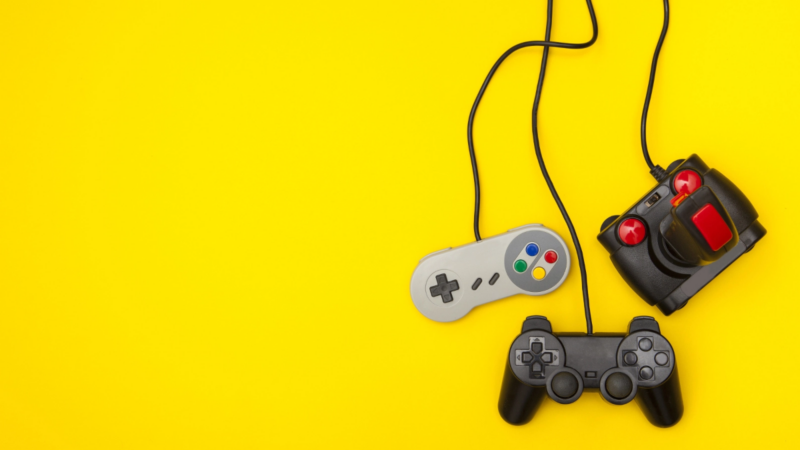 A constantly growing sector, one of the most quoted on the stock exchange and currently one of the most profitable, is game development outsourcing. New production companies are emerging frequently and the demand for game designers is on the rise. But what to study to become a video game developer? Let's find out together.
What to study to enter the world of video games
Let's start with the fact that in Italy there are no specific paths, if not of an academic/artistic nature. In fact, there are many ways to work on a video game, depending on the position you want to take; the development team will have more specialized figures in different areas. However, to be part of a video game development team, you must have a portfolio: you will need not only technical skills, but also development and creative skills. If you are interested in this world, look for video game fairs, connect with people who are already working in this field, find online courses. Essentially, you will also have to accompany your degree with personal knowledge in other categories, skills, and original creativity.
Let's now take a closer look at the various professionals present in the gaming world. Let's start with perhaps the most famous: Game Designer.
Game designer
A game designer is someone who creates a video game and develops game mechanics. This will be the person who will put it into operation, following the plot and illustrations of the created virtual environment. To become a game designer, you can study both IT and academic subjects. Actually possible courses are Game Design, 3D Animation, Computer Science, Entertainment Science and Industrial Design. The former are available from the new technologies of art, while the latter are a path also present in architecture. Masters, on the other hand, are more specific, like the one you find at the University of Pisa or the DBGA Academy in Milan.
Graphic Designer
A graphic designer is essentially the embodiment of an idea into an image: characters, technical and visual details, game environment design; everything related to the appearance and that will affect both the game and its distribution. To become a graphic designer, one must exclusively study illustration, game art, animation, digital art, design, game design, and industrial design. As you can see, academic knowledge and knowledge of design and architecture are also mixed here.
Level Designer
The level designer makes the outline of the graph concrete. In addition, its main purpose is to create level architecture, giving the game both an aesthetic impact and a choice of difficulty: in fact, the level designer can make the level more or less difficult. The knowledge he must have obviously ranges from information technology to design. Fundamentals for a level designer can be obtained on an IT journey. The academy we can recommend is Rainbow Academy.
Video game programmer
A video game programmer is a person who translates everything into video game code. Therefore, his job is to develop the game and fix any flaws that may arise during the development process. In order to create a technical profile for this area, the fundamental knowledge is obviously in the field of IT, and among the basic knowledge there is Java code. Courses in Application and Software Programming, Computer Engineering and Pure Computer Science are among the most in-demand courses in the workplace in recent years.
Writer
We have graphically designed the world of our video game, but what is it without a story? Here we place the figure of the Writer, the one who will write the plot for the video game with his abilities. It should be said that the Screenwriter must also have a deep knowledge of game design, since many story applications that may work in a series or any other means of expression may not work in a video game or not express it. better. In fact, there are some storytelling techniques that can be used exclusively for video games. Obviously, in order to become a writer, knowledge of literature, communication, entertainment sciences and languages ​​is recommended.
Video game tester
A video game tester is a video game expert who, at the end of the creation process, must analyze whether each part of the game works well. Therefore, he must have knowledge in the field of computer and software development, as well as be a critical person and able to analyze the game in all its parts.
Many gamers live today using only rewards and sponsorships for the games they test. Others are real characters participating in esports or video game competitions.
If you need video game porting services – feel free to contact us for help!
---
The Insidexpress is now on Telegram and Google News. Join us on Telegram and Google News, and stay updated.