12 Ways Music Plays An Integral Part In Our Lives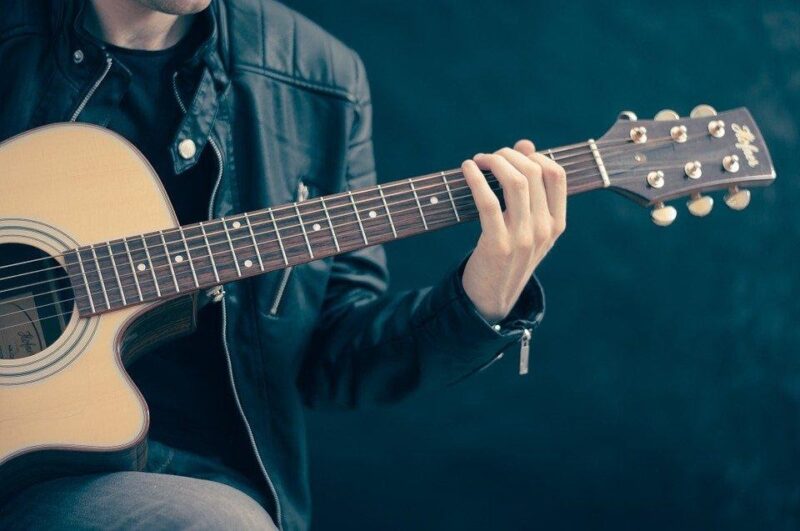 Humans have developed and refined various art forms since the advent of art itself. While all of them have a distinguished standing in our society, music has the upper hand over most of them. It is because music has somehow become an integral part of our existence. Regardless of a plethora of differences, music is one of the rare things every culture has in common. To give you a better idea, here is our take on how music positively influences our lives:
Music Sparks Creativity
Music can help us become more creative and innovative. It is a well-documented fact that listening to music stimulates a particular brain chemical known as dopamine. A higher dopamine level helps you adopt a go-getter attitude and inspires you to create. With that said, not every type of music serves this objective. You are better off counting on nature-inspired sounds and classical music to become creative.
Music Makes Learning More Enjoyable
Music is a unique way to improve your memory. It is best demonstrated by the fact that songs are easier to memorize than plain text without any audio. As we all know, children love poems because they find them engaging and simple to learn. This is one reason why modern-day schools are incorporating music-centric activities to stimulate learning.
Music Adds Emotion To The Moment
Ever been to a farewell party where a Local DJ played a song, and you started crying at the end of the song? Have you ever been overjoyed listening to music because it expressed your emotions better than words ever could? Well, these occurrences are not accidental at all. According to a comprehensive study published by PubMed Central (PMC), music invokes emotions. 
Music Keeps Your Motivation levels high
Music is often used as a potent tool to motivate people. One typical example is people who exercise in the gym—no wonder gym owners heavily invest in music systems and constantly play upbeat songs. Of course, the type of music played may differ depending on the situation. Upbeat music won't necessarily motivate those in advertising, for instance. They might need something more classical and "artistic."
Music Entertains Us
Every society has its methods and tools for entertainment. But if there is one thing that all of us share, it is music. In fact, music is arguably the best form of entertainment because it has many genres, including some universally accepted ones such as country, rock, jazz, blues, classic, etc. At parties, hosts select a bunch of songs that trigger their guests to show some moves. The same stands true for weddings where even the aged couples can't help synchronizing with the music and dancing.
Music Helps To Communicate
Music, at its core, is a communication tool. It allows you to communicate information, ideas, or feelings. Many people have difficulty communicating with others, especially individuals who happen to be introverts or shy. These people can express themselves through music. Many famous musicians or song artists were once introverts who conveyed their life stories or feelings through songs.
Music Brings Us Closer
Music is a catalyst for social cohesion. It speaks to everyone when words fail. The reason being, music is universal and has the power to connect people. Unlike many other art forms, music stimulates human interaction. It has no boundaries, making it easier for people with different opinions to find at least one common ground. Its ability to harmonize people emotionally and transcend cultural barriers makes it an ideal medium to make new friends, irrespective of several deep-rooted differences.
Music Makes You Feel Better During Trials And Turbulences
Music acts as a morale-booster. People trapped in negativity will find immediate relief by listening to songs. For example, when we feel down, listening to a song could bring back happy memories of dancing with friends and free us from all the tensions related to personal and professional life.
Music Leads To Therapeutic Effects
A new and growing field of medicine called music therapy relies on music to heal patients. Research has revealed that music therapy is proving to be a valuable tool for helping cancer patients. So much so, hospitals are now using music therapy to manage pain and promote movement. Some medical experts even believe that easing off muscle tension could be another potential upside of music.  
Music Ensures Mental Well-Being
Under the findings of various ground-breaking studies, listeners can use music to help them sail through insomnia. It can also aid in curing depression and emotional pain that could be the byproduct of a tragic incident. A report also advocates music as a helpful medication tool for someone going through disturbing mental conditions. 
Music Gives Voice To The Masses
Music has been a reliable source for people to express their opinions and divert attention to important issues throughout history. We have seen in many countries that one or more artists create music representing a particular group of people. Similarly, we have witnessed groups of people borrowing popular songs using them to protest against authorities. There are many such examples. For instance, "American Idiot" was a popular song that became a go-to anthem for Americans who did not support George W Bush's initiative to start a war with Iraq. The same song was used by people who disagreed with Donald Trump's policies.
Music Calms Your Nerves Before A Big Event Or Performance
The feeling of nervousness before big events or performances is the worst thing. It can make us feel paralyzed. That is where music rolls into action. To get ready for a big race or game, athletes listen to their favorite playlists. Musicians use music to get in the right mindset before they go to the stage. What's more? In 2019, Florida National University came up with a finding that students are also encouraged to listen to music before taking a test or appearing in an important exam.
Conclusion
For a long time, music and society have had a deep connection. In the second half of the 20th Century, recording techniques were revolutionized. As a result, it became easier for the masses more than ever to access quality music. If you are a music enthusiast, learning about all these vital music contributions will make you fall in love with it even more. If you haven't explored how music might play a pivotal role in your life, it's about time you discovered your sound.
---
The Insidexpress is now on Telegram and Google News. Join us on Telegram and Google News, and stay updated.