Traditional vs. Digital Marketing for Veterinary Practices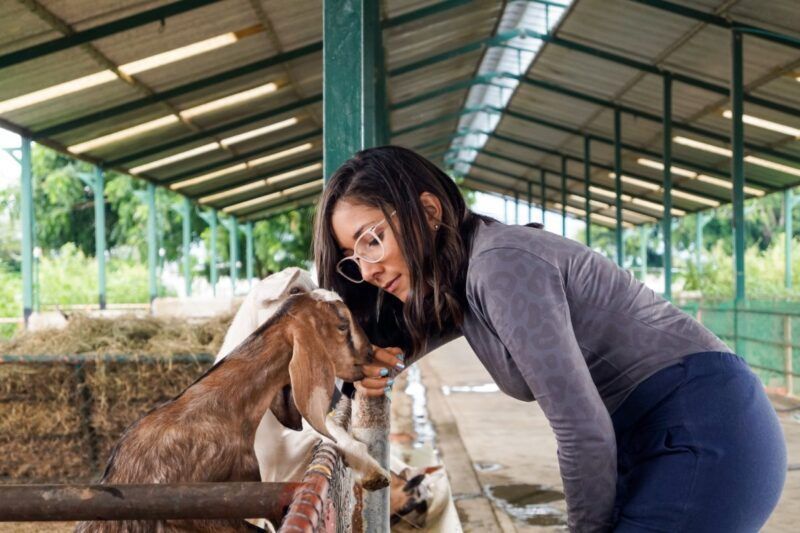 Every business has a need for marketing in order to attract customers and increase sales, and there are a number of methods that could be employed to attach your target audience's attention. The question however, is if you should be investing your budget in traditional methods of marketing or explore the world of veterinarian websites in order to boost your sales.
What is Traditional Marketing?
Traditional forms of marketing are all those that do not utilize digital means. Forms of traditional marketing include:
Broadcast: television, movie, and radio advertisements, etc
Print: magazines, newspapers, brochures, posters, packaging, etc
Outdoor: billboards, flyers, product promos, booths, event marketing, etc
Direct Mail: postcards, catalogues, etc
Telephone: telemarketing, SMS marketing, etc.
| Pros | Cons |
| --- | --- |
| | |
| Authenticity – traditional marketing has already become an institution thus it creates a sense of product or service credibility – especially when its seen in television. | Expensive – Depending on the medium you will be utilizing, the cost to engage in traditional marketing can range from $5 to hundreds of dollars. |
| Broader, Larger Audience – being place specific, you're able to catch the attention of a larger, more varied demographic – provided that you're advertising in the right location. | Lack of Data Analytics – Its quite difficult to collect information on whether a traditional marketing strategy was able to convert into paying clients. |
| Great Visuals – larger, sharper, and more tangible visuals create an appeal to the senses that cannot be experienced through smaller screens. | |
Traditional Marketing for Veterinarians
For many people, a pet is considered a family member, thus, marketing healthcare for animal companions can be very relational. Although billboards, booths, or flyers for your clinic are still quite helpful especially to new residents in your location, its best to turn to your community when employing traditional methods of marketing and strategize though avenues where communication or conversation occurs:
The essence of pet ownership is in companionship – thus, it is in your best interest to join events or groups to get to know the people in your neighborhood or to create simple pet owner gatherings to promote your practice
Co-advertise with businesses related to your practices such as local pet stores, animal shelters, dog walkers or pet sitters. In return, they can advertise in your clinic too.
Setting up a shop for affordable pet accessories with your contact details for giving goody bags of wearable advertisements to your loyal clients
What is Digital Marketing?
Digital marketing on the other hand, is any mean of advertisement that occurs digitally, over the internet and has the capability to reach a global audience to a targeted demographic depending on your marketing goals. Forms of digital marketing are:
Social Media Marketing
Search Engine Optimization
Pay per Click Marketing
Email Marketing
Affiliate Marketing
Content Marketing, etc.
| Pros | Cons |
| --- | --- |
| | |
| Affordable – varied marketing options can keep marketing costs to almost zero | Saturated – because of the ease to advertise online, many other veterinary practitioners are in there competing with you |
| Results are Measurable – Because of data analytics, you are able to determine what marketing strategies work | Privacy Issues – in gathering information for your practice, be careful not to break any privacy laws |
| Targeted Market – Depending on your preference, your veterinary practice can access a global audience, or be focused to a certain demographic | Requires Experience – as this is a new method of marketing, effective marketing can demand a bit of strategy |
| Interactive – Responding and connecting to your audience is easy through chat and reply options | Negative Feedback – as much as you will be able to connect with your clients, your business is also wide open to trolls and haters |
Digital Marketing for Veterinarians
Digital marketing options for your veterinary practice can be vast and varied, apart from setting up your own website and social media account to be visible online, you can also run interactive online campaigns to get more fur parents talking. Examples of which are:
Video tutorials on caring for or training pets
Hosting an online pet seminar
Running a social media giveaway
What is right for you?
While a large number of the population have become technology and internet users creating a tangible shift in businesses choosing digital marketing strategies, this doesn't mean that print and traditional marketing is dead. Rather, choosing one over the other is dependent on the outcome you desire, the audience you are targeting, and the time and budget you allocate.    
| | Traditional Marketing | Digital Marketing |
| --- | --- | --- |
| | | |
| Medium or Platform | Physical and Tangible | Websites and Social Media |
| Audience | General but local | Flexible demographic and location |
| Cost | Expensive | Affordable |
| Engagement | One-way communication | Two-way communication |
| Availability & Accessibility | Location Specific | Dependent on internet connection |
| Results and Analytics | Non-measurable | Measurable |
---
The Insidexpress is now on Telegram and Google News. Join us on Telegram and Google News, and stay updated.