Increase Your Website Traffic: 11 Proven Strategies
Many businesses struggle to find new and innovative ways to increase traffic. There is a ton of information online. But where to find the strategies with positive results? Here you go.
1. Do keyword research
Always include relevant keywords in your content. Keywords should be used naturally, not embedded into the content to distract or distract the reader's attention from the main idea. It's essential to use keywords in all content, like the meta description, page title, URL, headings, and multiple times in the text.
To do keyword research, you can use tools like Google Keyword Planner, Moz, SEMrush, or Ahrefs. These sites show the keywords used by competitors, keyword search frequency, keyword cost for paid ads, related keywords, and many other valuable insights to guide keyword strategy. -keys.
It's always possible to hire an SEO agency, as they can offer valuable insights and perform audits to identify issues preventing your site from showing up in search engines.
2. Create impact content
It is not enough to publish content; you need to create unique content. Valuable and impact content is one of the best ways to increase website traffic.
People use Google to find specific, complete, and accurate answers to their questions, and your content should be there to provide those answers.
Websites with blog content generate 434% more indexed pages than those without.
Additionally, if you distribute at least 16 articles, you will get nearly 3.5 times more traffic than post fewer articles.
In summary, when you care about the content you produce. Web traffic should improve as you post regularly and search for what your audience wants to see.
The best resources to allocate to this task:
Envato Elements: Stock videos, music, infographics.
DesignEvo: Create logos for your marketing materials.
CMS Hub: Software and content management system.
ThemeForest: Templates, landing pages, WordPress themes.
3. Write guest posts
Publishing articles for other websites effectively generate backlinks, increases referral traffic, and improves search engine results page (SERP) rankings. It would help if you always did thorough research on websites in your industry.
First, review a website's content and ensure it's high quality, check its domain authority, and study its guidelines for posting articles. Also, ask the post if they will promote the article on social media and tag you.
4. Maintain active social media pages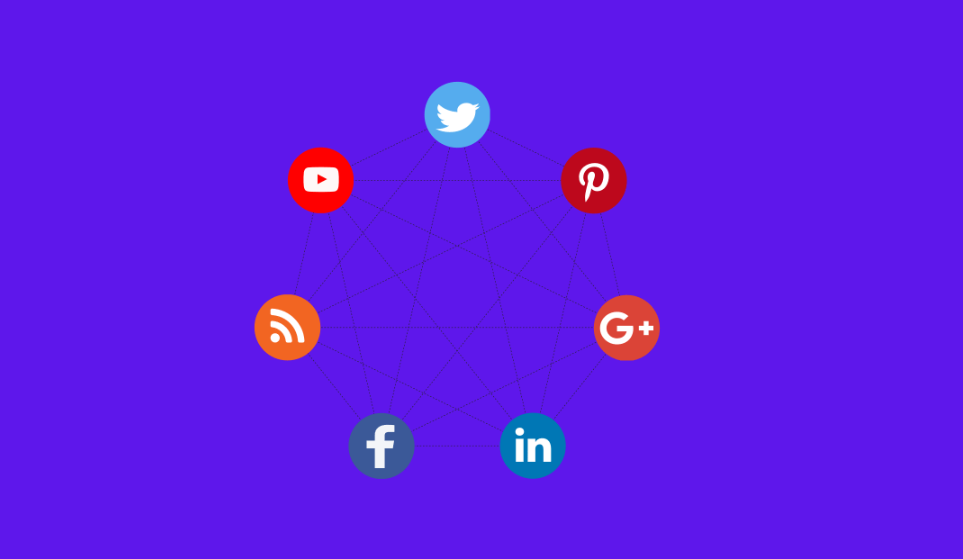 Social networks are essential to attract visitors. Here are some points to increase traffic to your website:
Post blogs, infographics, promo videos, etc., to your social media platforms.
Engage with your followers by replying to them, reposting, and tagging them.
Use relevant hashtags
Update the link in your profile to promote new content
Change the cover photo when promoting a new thing.
Tag influencers who might be keen on the post.
Include engaging information from the content to encourage people to click the link.
Respond to other people looking for answers with links to your content.
5. Create podcasts
Optimize your podcast for written and audio content to rank higher in search engine results. It means more listeners for your podcasts, more visitors to your website, and better brand awareness.
Yet Google has started analyzing audio files for relevance, marking new podcasts and content marketing territory.
6. Drive traffic using advertising
You can use paid advertising to increase your website traffic, whether on Google or social media.
If you choose pay-per-click ( PPC ) ads, it's virtual to start with a campaign and different ad groups, including the target keywords. Once the campaigns are launched, see how the audience behaves with the different keywords. Perhaps one keyword only resulted in impressions, not increasing website traffic, while another resulted in clicks and conversions.
7. Send newsletters
The newsletter is another effective strategy to increase website traffic. Here are some newsletters practices:
Include alluring information from the content in the subject line and the body.
Contain a link that subscribers can click to read more content.
Make sure emails are mobile-friendly. Links should be easy to see, as 46% of email opens are mobile.
Use the subscriber's name to make it personalized.
Make the email visually appealing by using well-designed templates.
Perform A/B testing to see which versions of emails get the most opens and the most clicks.
8. Outreach to influencers
Many influencers like to share information that their followers will love. We can reach the influencers in several ways:
If your post references their content, tag them in a social media post.
Ask the influencer for an interview or Q&A, then tag or email the influencer when posted. They are likely to share your content with their audience.
Do a roundup with multiple influencers and tag each of the attendees to promote the message on social media.
Pay influencers to publish posts on their social media.
If you don't know where to begin, contact a digital marketing agency to help you handle it.
9. Create a helpful tool
Create various tools and content that might help others in your industry, then offer them free.
By offering such content and tools for free, you can get the user's contact information. Thus, you can maximize your profits and track down new leads. Besides, you can promote content or tools on relevant LinkedIn groups or forums to increase traffic to your website.
10. Ask influential publications to publish press releases
When companies write press releases to promote themselves, they shouldn't just put them on a press release syndication site and wait to see what happens. They should actively push the release and send it to influential websites and publications.
When we want to break our client's good news, we send them to industry blogs and publications that their audience reads. Thus, we can collect dozens of new leads and increase referral traffic for the client.
11. Exchange backlinks
So many businesses are trying to increase traffic to their website that there are many opportunities for backlink exchanges. Offer your article as an additional resource to relevant sites.
You can offer a mutually beneficial backlink exchange to add one of their links to your article to add an extra incentive.
Increase website traffic today
Businesses can expect to see their website traffic increase over time by taking these strategies. While many of these strategies can provide immediate gratification, others require more time and patience. Keep moving forward by trying various methods and analyzing the results.
---
The Insidexpress is now on Telegram and Google News. Join us on Telegram and Google News, and stay updated.