5 Easy Steps to Rank Higher on Google
Do you want to rank on the first page Google? You're on the right page. We've penned down the 5 easiest steps to rank on the first page of google.
Did you know that 75% of people never scroll past the first-page google? Hence, if you do not rank on the first page, you will not generate traffic.
Ranking higher on Google is one of the main components of Search engine optimization techniques. Optimally using SEO techniques will help you to build inbound traffic, along with increasing customer loyalty, ultimately expanding your business. Mastering Search Engine Optimization can help your website to always stay on the top.
Let's now look at the 5 easy steps that will help you to rank higher on google.
5 Steps to Rank Higher on Google
1. Improve On-Site SEO
Improving your on-site SEO is the fastest way to rank higher on google. On-page optimization is the process of optimizing pages on your website with relevant and specific keywords that improve search engine visibility and generate more traffic.
The following are the best on-page optimization techniques that one must follow to rank higher.
Include the keyword in the title tag. Search engines tend to emphasise keywords that are suggested in your title tag.
Include the keyword in the meta tag description. Meta tags describe the content on the page. Using the keyword in the meta tag description is an efficient way to generate more traffic.
Make your content at least 1200-1800 words. The longer your content is the higher it ranks on google. Including everything about the topic helps you rank better.
Use keywords 4-5 times in your content. Adding relevant keywords in your content, google categorises your content as a search query, hence ranking it higher.
Use relevant header tags. Headers help in breaking up your content into relevant sections, making it clear and easier to grasp.
Source: https://www.curvearro.com/blog/on-page-seo-a-complete-guide-about-it/ 
2. Use Internal Linking
Internal Linking is the process of linking one page on your website to another page on your website. This technique enables you to generate more clicks on diverse pages on your website, making it easier for you to improve your google ranking.
Internal linking is a great way to improve user experience and conversions on your website. It pushes potential users deeper into your marketing funnel. Internal linking also creates a sense of authority about your website in the users' minds.
Answering your customer questions through different pages on your website, builds brand awareness, entrusts customer loyalty and ultimately increases sales.
3. Keep Your Business Information Updated
To improve your business visibility on Google, make sure your business information on Google My Business is accurate, complete and regularly updated. Updating the information will make it easier for your customers to know what you do when they can visit you and your location.
The following are a few points to always keep your business information updated.
The physical address of your business
Verifying all locations if you have multiple locations or outlets
Phone number, website and other contact information
Update business hours regularly, including holidays and special events
Respond to questions and reviews of customers
Add photos of your business to attract more customers
4. Publish Only High-Quality Content
Now, what do you mean by high-quality content? Of course, I'm going to write good quality content for my blog!
high-quality content is the type of content that generates a higher number of backlinks. Google's algorithm largely depends on backlinks. The higher backlinks your site has, the higher it will rank.
To generate higher backlinks you need to focus on the following points.
Publish content that encourages people to share it or include it in their content.
Include visual content like photos, infographics, videos, maps or flowcharts.
Keep your content sufficiently long, which increases your chances of generating more backlinks.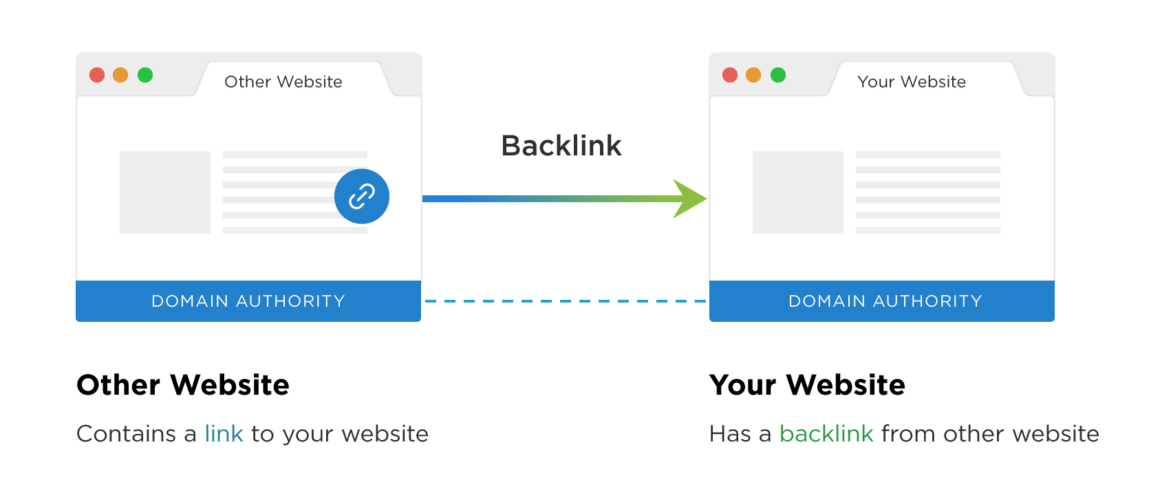 Source: https://oikotimes.com/free-backlink-generator-tools/ 
To know more, check out these top 7 link building techniques.
5. Pick High Ranking Keywords
Prepare a list of high ranking keywords and prepare content based on those keywords. High ranking keywords can be chosen based on their volume, traffic and keyword difficulty score.
You can select a topic related to your niche and check if the keyword ranks high or not using the following sites.
Keywords everywhere
Ubersuggest
SEMrush Keyword magic tool
Google trends
Keyworddit
Keyword tool dominator
Few Final Words,
This was all about it! If you're just starting, ranking high on Google can be quite a task. However, researching relevant keywords will always help you out.
To learn more on how to create a strong digital presence, training in digital marketing would be of great help! 
We hope you enjoyed reading this blog. Let us know in the comments section below.
Author's Bio
Karan Shah
Founder and CEO at IIDE
An 'Edupreneur' and the founder of IIDE – Indian Institute of Digital Education.
He is a passionate public speaker and teacher for over 10 years. He has trained over 1,00,000+ students and 25+ corporates in Digital Marketing via online and offline channels. He is a Harvard alumnus specialising in E-commerce. He is a TEDx speaker and is a visiting faculty at India's top management institutes like the IIMs.
---
The Insidexpress is now on Telegram and Google News. Join us on Telegram and Google News, and stay updated.